Choc Cinnamon Coffee Cake Squares
ADD TO MY RECIPES
One for the adults! A delicious and smooth chocolate gluten-free cake with a kick of coffee.

GF, DF, GrF, P - Serves 4
INGREDIENTS

CAKE
2 1/2 cups almond or hazelnut meal

1/2 cup raw cacao

A pinch of sea salt

3/4 tsp baking soda

1/4 cup coconut oil

1/4 - 1/2 cup honey (or to taste)

4 large eggs

2 tsp ground cinnamon

1/2 cup strong coffee or 2 double espresso shots

Optional: 1-2 tbsp chia seeds
GARNISH
• Freshly whipped coconut cream
• A small drizzle of honey
• extra ground cinnamon on top
• fresh raspberries (optional)
• shredded coconut
Method
1. Preheat the oven to 350 degrees F (180 degrees C)  and grease and line a square tin.
2. Add all the cake ingredients to a food processor and blitz to combine.
3. Pour into the lined tin and bake in the oven for 25-35 minutes (depending on your oven) until a knife comes out clean when poked in.
4. Remove from the oven and allow to cool.
5. Once cool, remove from the tin and slice into 4 squares.
6. Put onto plates and top with coconut cream, a drizzle of honey, shredded coconut, cinnamon and raspberries.
7. Enjoy!!!
Kickstart your journey back to health with 21-days of gluten-free, dairy-free, and refined-sugar-free recipes. Explore the Food Matters Clean Eating Program today.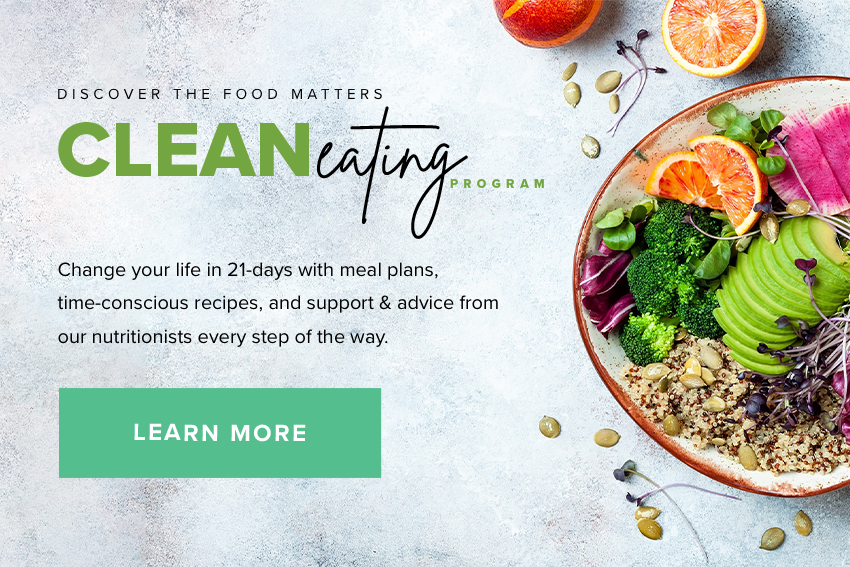 ---