Chocolate Chia Protein Balls (nut & date free)
ADD TO MY RECIPES
Bliss balls are dime-a-dozen but often filled with nuts and dates! Have you been hunting for an energy boosting and nutrient-dense treat that doesn't have dates or nuts in it?
These Chocolate Chia Protein Balls are packed with nutrients and will give you a great energy boost post-workout or just when you need a healthy snack!
Ingredients
1/2 cup nut or seed butter, or tahini
1/2 cup sunflower seeds
1 1/2 cups shredded coconut
1/4 cup protein powder ( info on choosing protein powder )
3 tbsp coconut oil
1/2 cup chia seeds
2 tsp cinnamon
1 tsp vanilla extract
1/2 tbsp ginger powder (or freshly grated ginger to taste)
1/4 cup raw cacao powder
Pinch of salt
Method
Add all ingredients to the food processor, except 2 tbsp of the raw cacao powder (for dusting) and blend until mixture turns into a dough-like consistency.
With a small spoon, scoop the mixture and roll into balls.
Optional: dust with the extra cacao powder.
Place the rolled balls onto a plate or baking sheet then place into the refrigerator to set.
These are best stored in an airtight container in the refrigerator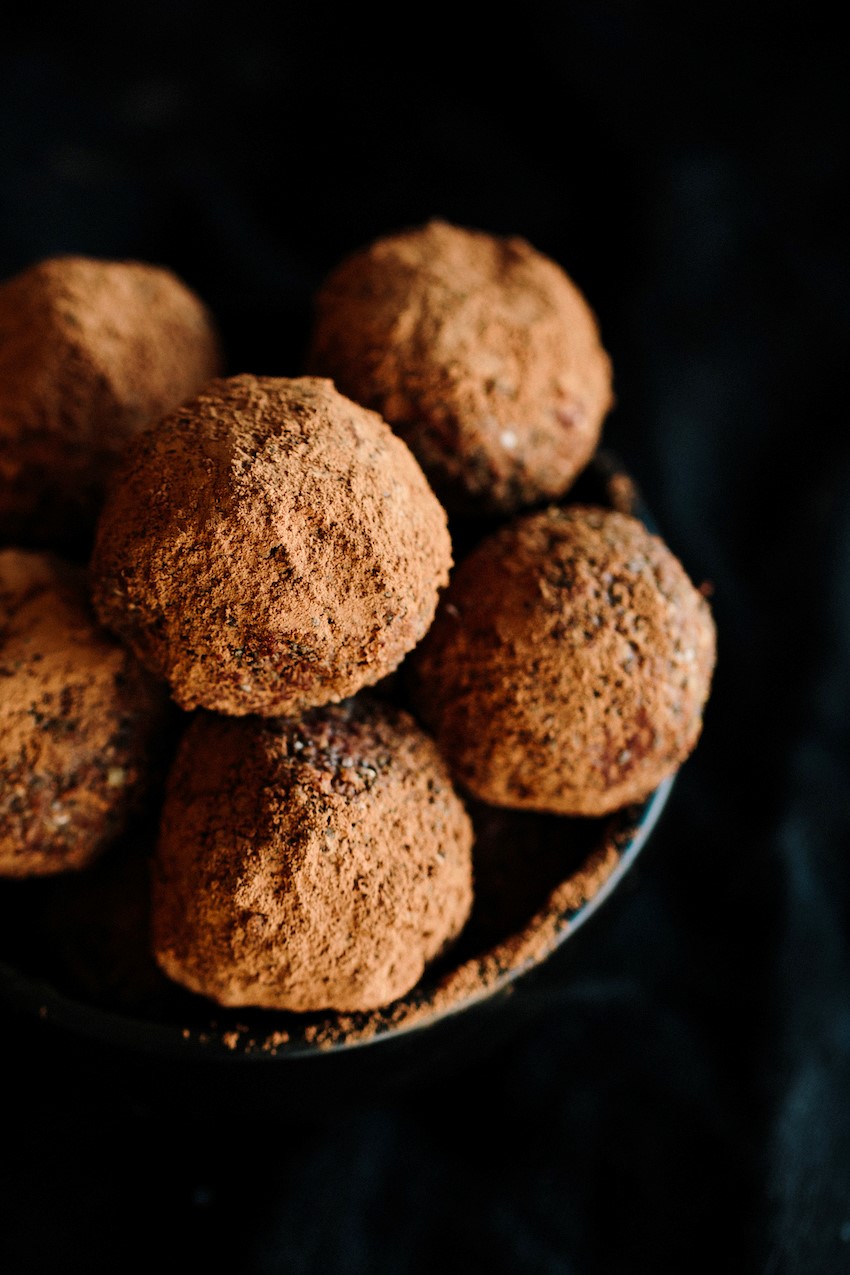 Are you ready for the ultimate reset? Find out more about the Food Matters Juice Detox .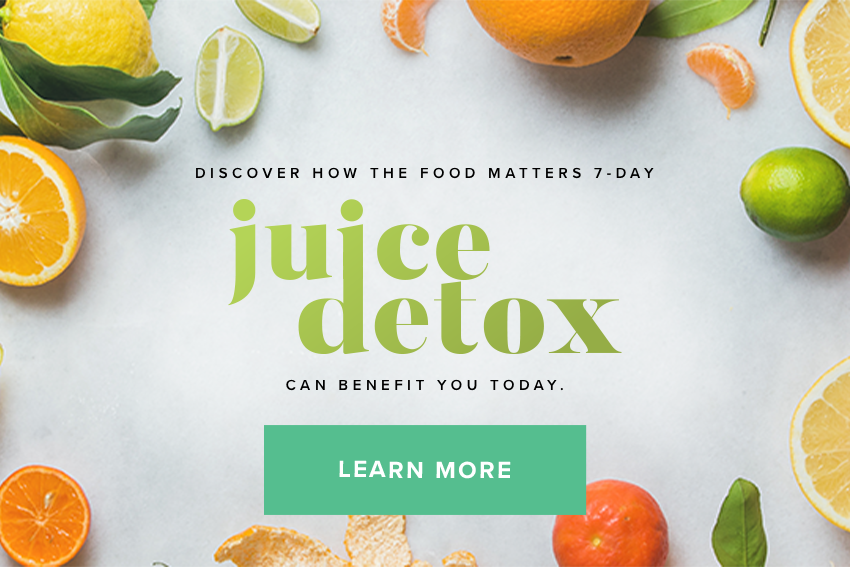 ---