Chocolate Pot Cupcakes (Recipe)
ADD TO MY RECIPES
These super cute chocolate cupcakes look just like little potted plants! They make a great party dish, plus their wholesome ingredients will make them a hit with the whole family!
CHOCOLATE CUPCAKE INGREDIENTS
1 1/2 cups almond meal
1/4 cup cacao powder
1 tsp baking powder
2 organic eggs
2 tsp vanilla extract
1/4 cup coconut oil
1/4 cup almond or coconut milk
1/4 cup maple syrup
Method
Preheat oven to 350ºF (180ºC).
Lin a muffin tray with cupcake liners or line your mini terracotta pots with parchment paper.
Mix together all ingredients in a large bowl and spoon evenly between cupcake liners.
Bake in the oven for 20-25 minutes, or until mixture springs back when gently touched.
CHOC AVOCADO FROSTING
1 avocado
2 tbsp maple syrup
1/4 cup raw cacao
1 tsp vanilla extract
2 tbsp coconut milk
Method
Place all ingredients in the blender or food processor and mix until well combined and fluffy.
MINT DIRT CRUMBLE
2 tbsp cacao nibs or dark chocolate shavings
1 drop peppermint oil (food grade)
Fresh mint to garnish
Method
Crush cacao nib or dark chocolate shavings with peppermint oil and sprinkle over cupcakes.
Garnish with fresh mint leaves.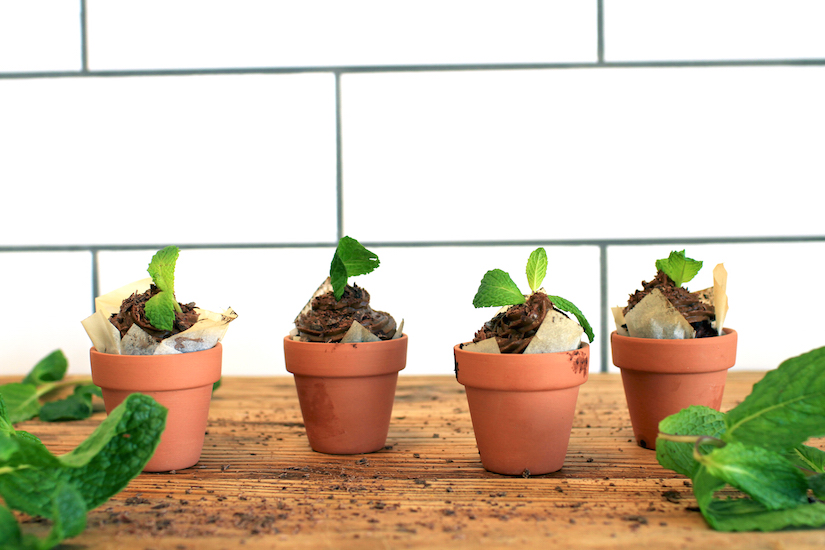 Hungry for more recipes just like this one? Discover the best recipes fresh from the Food Matters Kitchen.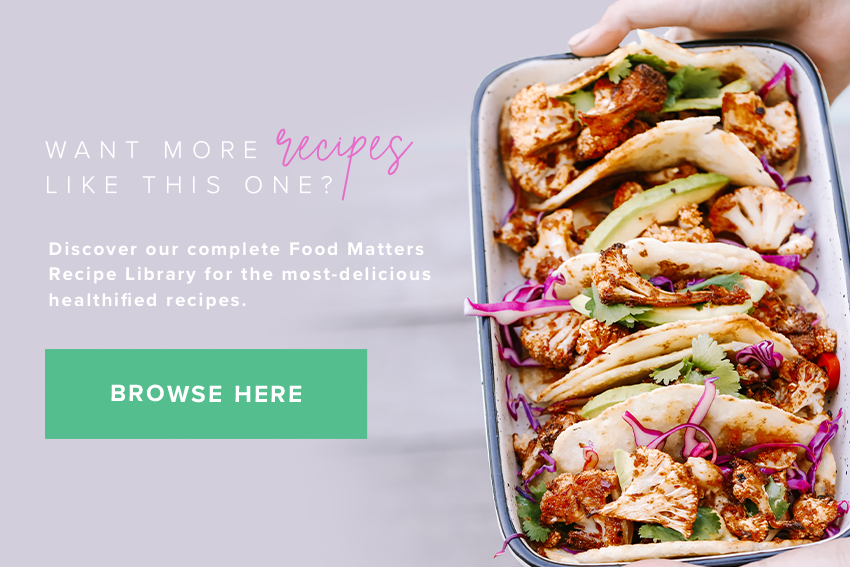 ---