Chocolate Zucchini Brownies
ADD TO MY RECIPES
Zucchini!! The secret's out.  Our new favorite recipe has vegetables hidden within and you wouldn't even know.  Trust us. We tested this one on the Food Matters Team and not one of them picked it.
Which makes this the perfect recipe for the little ones who might usually screw their nose up at green vegetables. Just don't tell them that it's hidden in there ;-)
Ingredients
1 large zucchini, grated (1 cup)
1 cup almond milk
2 tsp pure vanilla extract
3 tbsp flaxmeal
1/2 cup melted coconut oil
3/4 cup raw cacao
1 cup coconut flour
1/2 tsp baking soda
1/2 cup coconut sugar
1/2 cup chocolate chips (optional, vegan or high-quality choc chips)
Method
Preheat oven to 350°F (180°C), and line a 9×13" baking dish with parchment paper.
In a large mixing bowl, whisk together the zucchini, almond milk, vanilla extract, flaxmeal, and melted coconut oil. (tip: put zucchini in a food processor first for fine shreds.)
In another bowl, combine raw cacao, coconut flour, salt, baking soda, coconut sugar and chocolate chips. Stir well.
Pour wet into dry, stir until evenly mixed, then pour into the baking dish.
Bake for 30 minutes or until cooked through. Refrigerate for a couple of hours or overnight for 'fudgey' brownies.


Optional Chocolate Coconut Frosting
100-200 mL coconut milk (refrigerated overnight)
1/2 cup raw cacao powder
Method
Refrigerate coconut milk overnight to allow for water to separate from milk solids. It's important to do this step with high quality, 100% coconut milk so you can create a whipped coconut cream with the solid part of the milk.
Using an electric hand mixer, whip your coconut milk solids until a thickened cream forms.
Gently fold through the raw cacao powder until combined well. Be careful to not overmix as you want your coconut cream to stay fluffy. Spread evenly over your brownies right before serving.
Take the stress out of cooking with 21-days of guided meal plans, shopping lists, and nutrition support. You'll find all of this, and more, in our signature Clean Eating Program.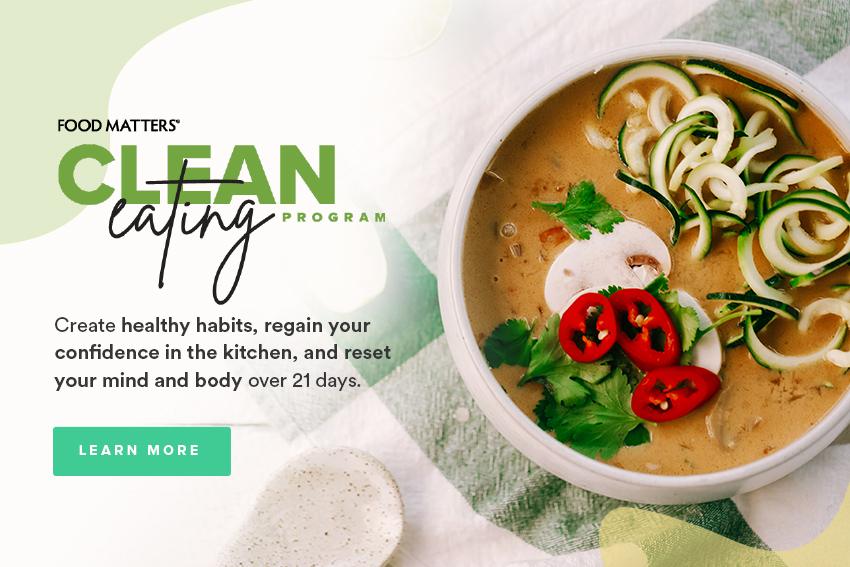 ---