Creamy Cinnamon & Apple Oatmeal
ADD TO MY RECIPES
Oatmeal has always been a breakfast staple in our house. This recipe is rich and creamy, topped with caramelized cinnamon apples.
Ingredients
1 teaspoon coconut oil
1 tablespoon maple syrup
1 apple, cored and diced
½ teaspoon cinnamon powder
½ cup unsweetened plant-based milk of choice (coconut, almond, oat)
½ cup gluten-free instant oats
½ cup water
Pinch of unrefined sea salt
Method
In a small pan, heat the coconut oil and combine maple syrup, diced apples, and ¼ teaspoon of cinnamon. Bring to a simmer over low-medium heat, continuously stirring until the apples are caramelized. Remove from heat and place caramelized apples in a bowl.
In the same saucepan, over low-medium heat, add plant-based nut milk, oats, water, and a pinch of sea salt. Cook until creamy, stirring continuously.
Serve creamy oats topped with caramelized apples and nuts.
Do you have a passion for nutrition & natural healing?. Learn more about the Food Matters Nutrition Certification  Program here.
ENROLLMENT & BONUSES CLOSE IN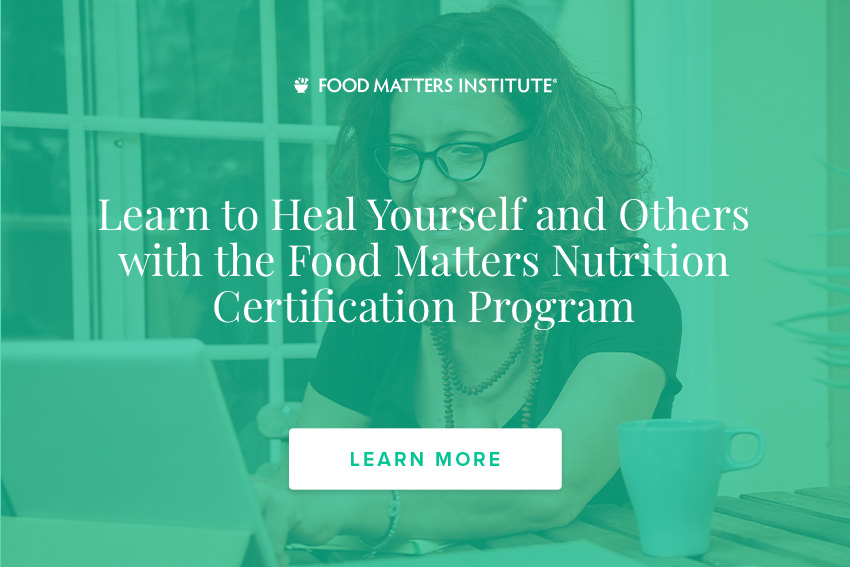 ---