DIY Dry Shampoo Recipe
ADD TO MY RECIPES
Next time you reach for the dry shampoo, flip that bottle over and take a look at the list of ingredients in that baby.
Although a convenient time-saving beauty hack, dry shampoo is packed with toxins! You can read all about them here.
Luckily, your pantry most-likely has the ingredients you need to make your own. Here are 3 DIY dry shampoo recipe to try at home:
DIY DRY SHAMPOO RECIPES
Makes 50 g (1. oz)
Making dry shampoo is super complicated ;-). All you need is some clean salt and pepper shaker bottles, and you're away!
BLONDE
45 g (1. oz / ⅓ cup) tapioca or arrowroot flour (see note)
1 teaspoon ground ginger
REDHEAD
45 g (1. oz / ⅓ cup) tapioca or arrowroot flour
1–2 teaspoons ground cinnamon
BRUNETTE
45 g (1. oz / ⅓ cup) tapioca or arrowroot flour
1–3 teaspoons cacao powder
Method
Mix in a small bowl and transfer to a shaker bottle.
To use: Keep your hair dry and then after your shower – so that it won't mess up your clothes – bend forward, turning your head upside down, and dust all around the roots, then give your head a good scratch to disperse it fully. Repeat if needed.
*NOTE
Arrowroot flour can contain E220, a preservative that can cause breathing difficulties, hives and other allergic reactions, so check the label.
Copyright conditions require the cover image be used alongside the extract with the following credit line: 'Images and recipes from

Get access to the entire Food Matters Film Library. Start watching here.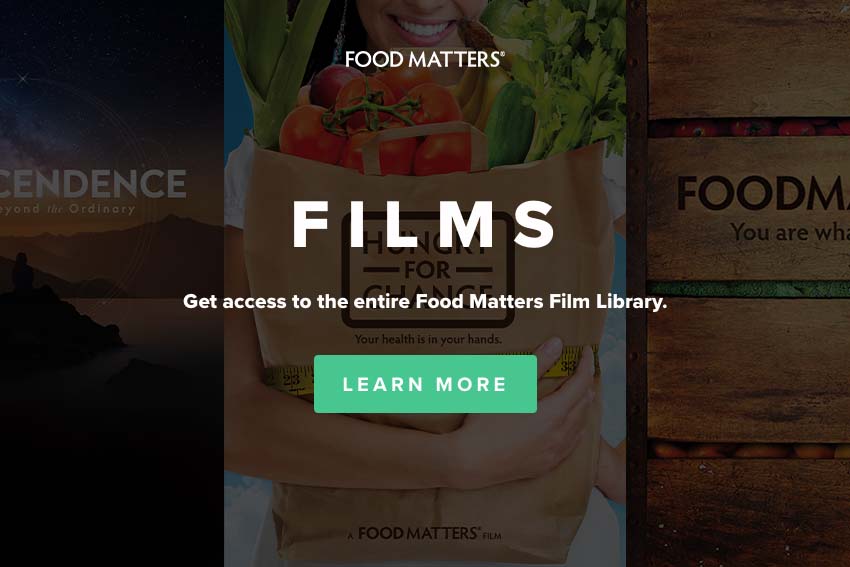 ---