Fermented Anti-Inflammatory Cashew Cheese
ADD TO MY RECIPES
When plant-based foodies are asked the thing they miss the most, you'll find the answer is almost always cheese. And it's no surprise, there are studies that show that cheese is just as addictive as many other substances. But the real challenge is finding the perfect plant-based replacement - or at least it was until now. Here is our favorite healthy vegan cheese, the fermented anti-inflammatory cashew cheese.
And it's ridiculously easy too.
Equipment: Blender & spatula, glass container or jar with an airtight lid
Ingredients
3 cups raw, organic cashews

Pinch of unrefined sea salt

3 tablespoons apple cider vinegar with the mother, sauerkraut brine, or homemade kombucha

1L filtered water

Optional - lemon juice, nutritional yeast, finely chopped fresh herbs to flavor
Method
Soak the cashews in filtered water with a pinch of sea salt for at least 6 hours or overnight. Drain and rinse well.

Blend the soaked cashews with apple cider vinegar or sauerkraut brine. You may need to add an additional 1 tablespoon of filtered water at a time to reach a creamy consistency. Blend until smooth and creamy. Mix through your optional flavors (lemon juice, nutritional yeast, herbs)

Gently smooth the mixture to a glass jar or glass container and pour enough olive oil over the top to 'seal' the cashew mixture.

Seal with an airtight lid and place in a warm spot, out of direct sunlight for 48-72 hours.. Depending on the temperature and time of year where you are, you may need a little less or a little more time. Warmer climates will require less time in this step. You'll know when your fermentation is done, you will notice little pockets of air and the 'cheese' will slightly rise. After this time it should be ready to transfer to the fridge. On taste, it will be slightly tangy, if you like it more tangy, leave to ferment for longer.
Get access to the entire Food Matters Film Library. Start watching here.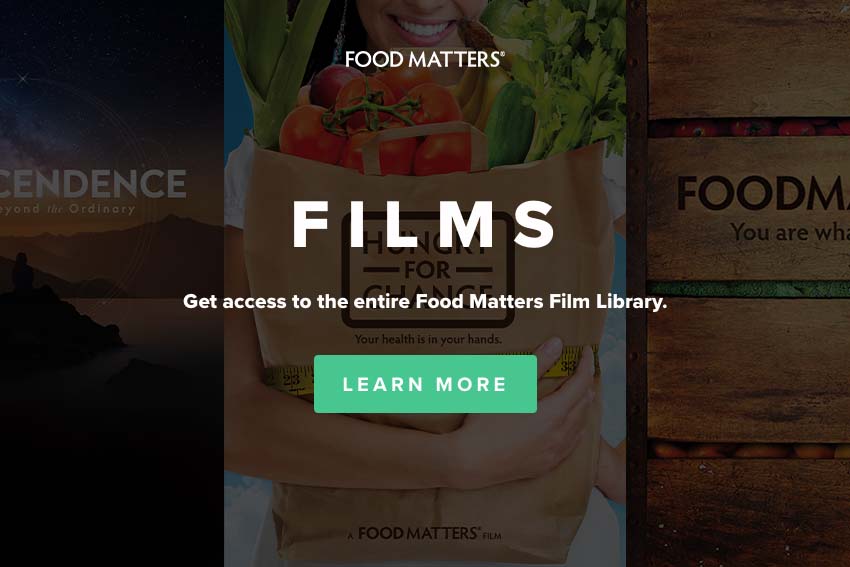 ---