Food Matters Favorite Smoothies
ADD TO MY RECIPES
If you ask any of the Food Matters team, what our go-to meal or snack is, most will answer the SMOOTHIE!
Smoothies make an awesome choice when packed with the right ingredients, but with so many choices on the internet, it can also be overwhelming to know where to start, what ingredients to choose and how much of each ingredient to add. Are you just a beginner? Check out our infographic on building the perfect smoothie here.
Our favorite smoothies usually contain a good combination of ingredients that are protein-rich, a balance of healthy fats, low in sugar, & a nice dose of fiber. All of these will help keep you feeling full for longer! Here are some of the Food Matters team favorite smoothie recipes:
Skin Beauty Smoothie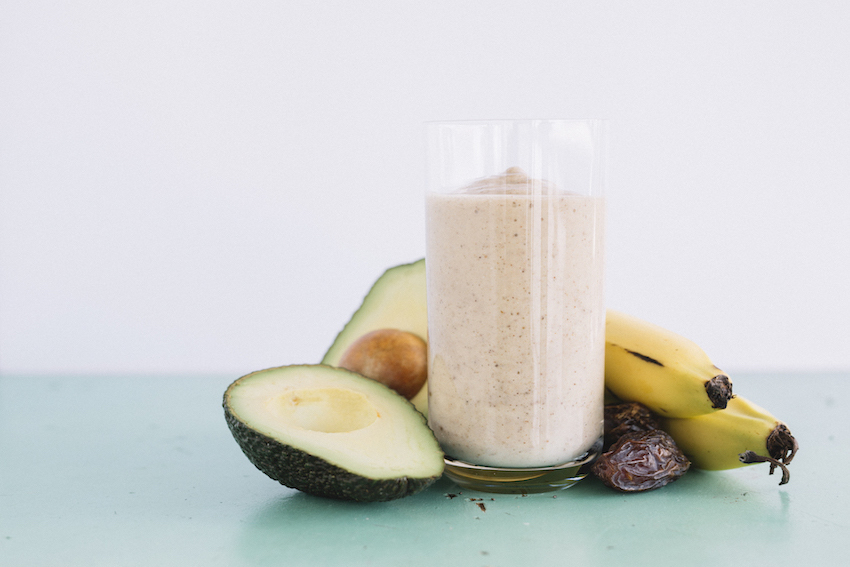 1 banana
½ avocado
¾ cup almond milk
2 dates
1 tbsp chia seeds
2 tsp cacao nibs
Place all ingredients except for the cacao nibs into a blender and whizz together until smooth. Add the cacao nibs and blitz for another couple of minutes to add a 'chocolate chip' flavor sensation. Otherwise, blend for longer if you'd prefer a smoother, well-combined consistency.
The Ultimate Green Breakfast Bowl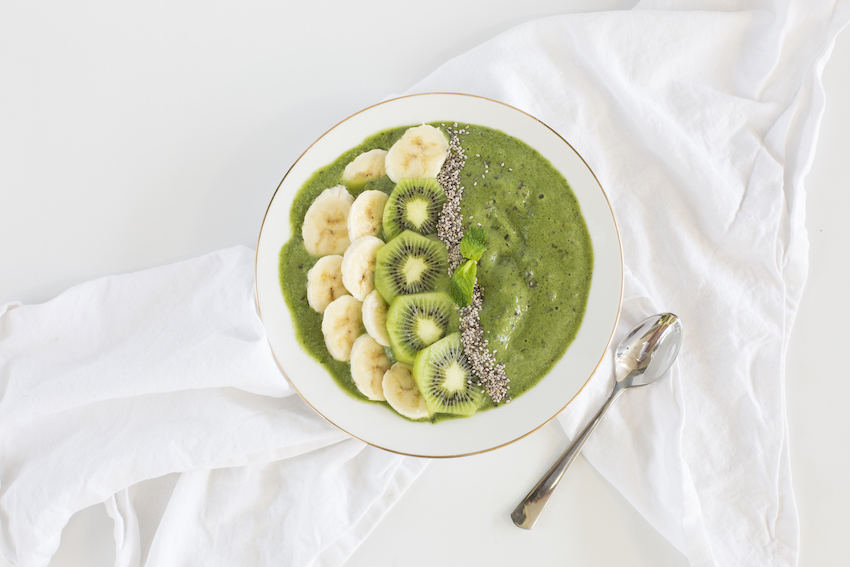 1 cup frozen pineapple
1 frozen banana
1 cup ice
1/2 cup coconut milk
Handful of fresh mint
2 kale leaves, stems removed
1-2 tbsp superfood greens (optional)
Blend until smooth. Top with your favorite toppings. We used sliced banana, kiwi fruit & chia seeds.
Berry-Rich Craving Saver Smoothie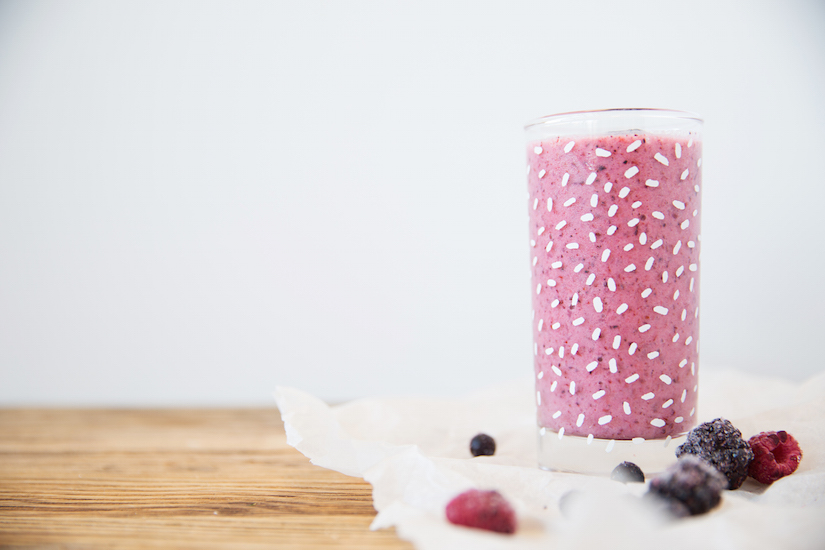 1 cup frozen berries
1 cup coconut milk
1 frozen banana
spinach
2 tbsp protein powder (optional)
1 probiotic capsule or 1 tbsp kefir
Combine all ingredients into the blender and blend until nice and smooth!
Matcha Green Smoothie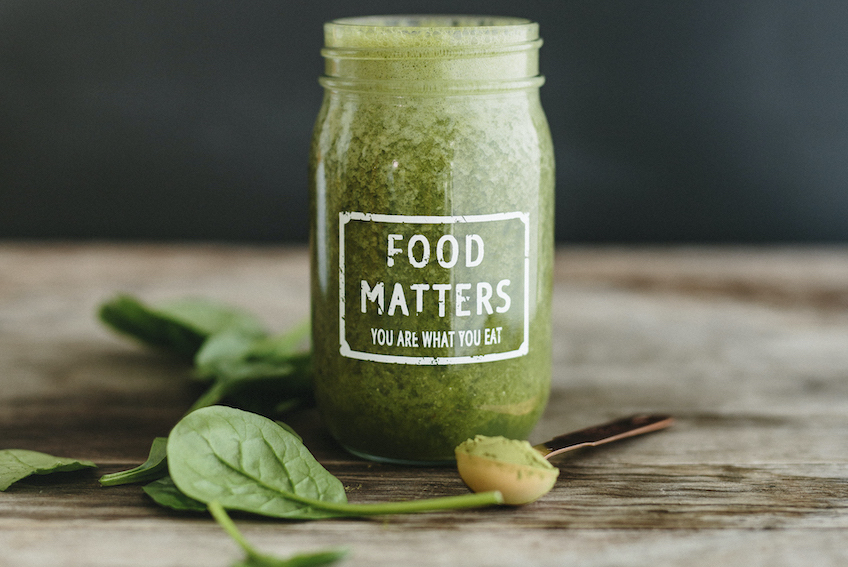 1 cup loosely packed baby spinach
1 small frozen banana
2 tsp matcha powder
1/4 lemon
1-2 cups coconut water
Blend all ingredients together and drink immediately.
Magnesium Boosting Smoothie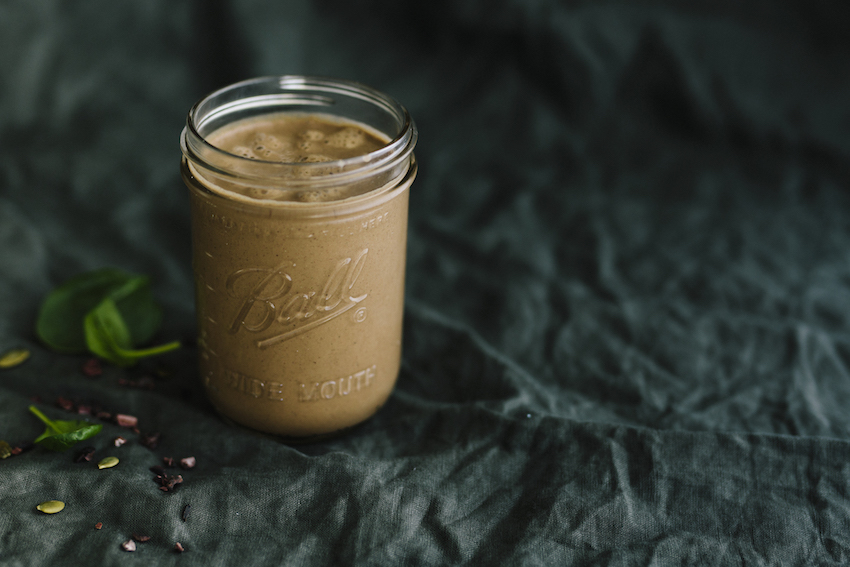 1 small, frozen banana
1 tbsp cacao
1 tbsp pumpkin seeds
1 tbsp tahini
1 tsp cinnamon
1 cup almond milk
½ cup baby spinach
Optional: protein powder
Blend all ingredients together and drink immediately.
Discover how to lose excess fat from your belly, face & thighs in less than 7 days with this simple ancient practice. Watch the Detox Masterclass here. Playing for a limited time!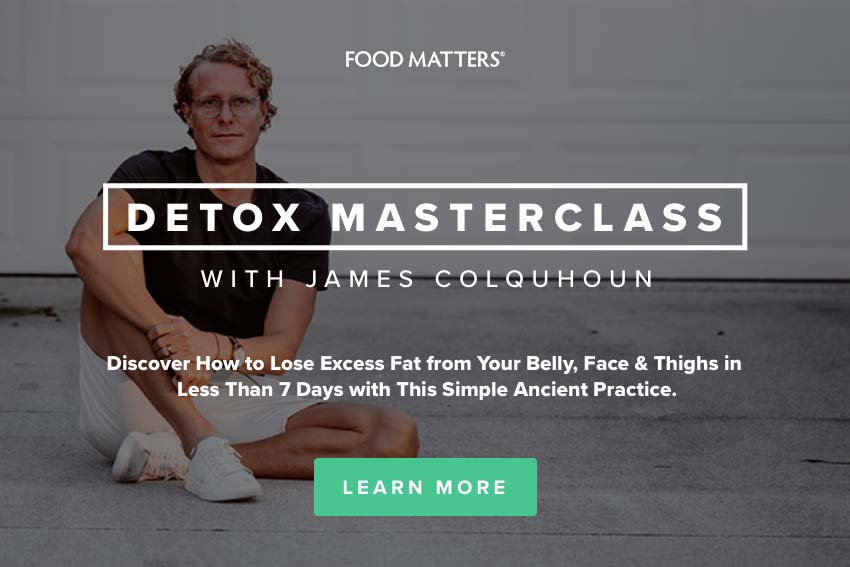 ---