Fully Loaded Sweet Potato (Recipe)
ADD TO MY RECIPES
The are many reasons why sweet potatoes are rock star tubers. They are versatile, vibrant in color, and pack a serious nutritional punch. Their flexibility is highlighted in this dish, serving as an edible bowl for spicy and flavorful beans. These stuffed spuds could be a great dish at a causal dinner party with a few options of fillings and garnishes to suit your guests taste preferences. Whole roasted sweet potatoes are also a great item to have on hand. They can serve as a blank canvas and are amendable to a multitude of toppings and fillers - especially useful on "clean out the fridge" kind of days.

Why should you swap out your regular russets for these orange-hued beauties? Sweet potatoes are bursting to the brim with Vitamin A, Vitamin C, and loads of fiber, giving you benefits for immunity, eye health, and digestion in one compact package.

There are many ways to enjoy this tuber, but fully loaded may be my new favorite.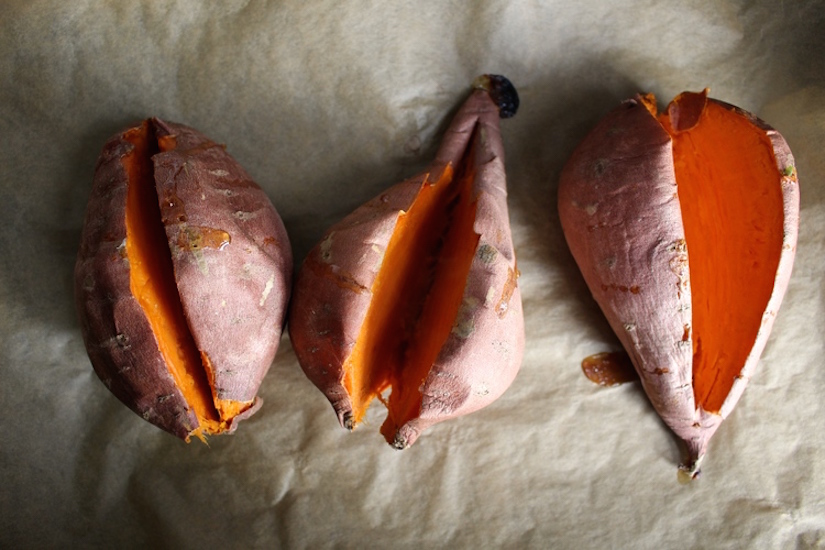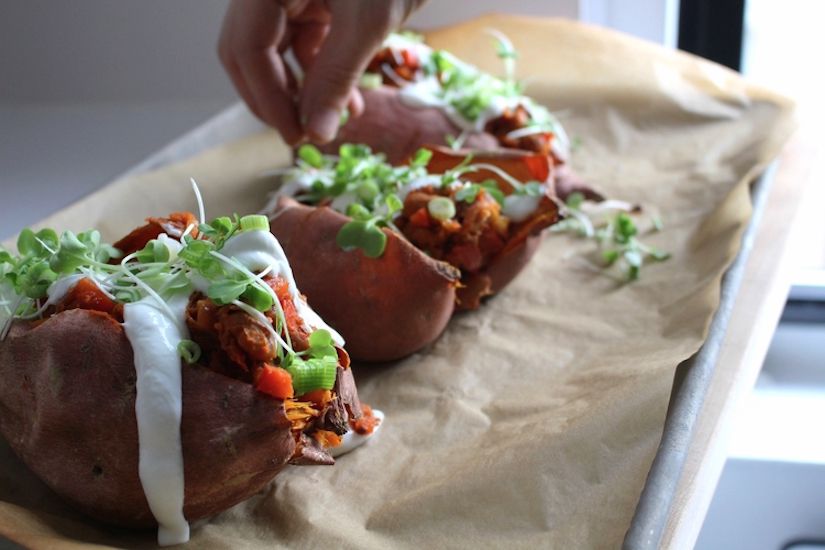 Serves 3
WHAT YOU NEED
3 medium sweet potatoes
1 tbsp coconut oil
1 white onion, thinly sliced
1 1/2 cups cooked pinto beans (if canned, rinsed and salt-free)
1 tsp cayenne pepper
1/2 tbsp cumin
2 tbsp tomato concentrate
1 red bell pepper, diced
salt
OPTIONAL GARNISHES
lime crema
cilantro
scallions
micro greens
avocado
fresh lime juice
What to do
Preheat oven to 400 degrees F. Pierce each potato a few times with a fork. Place on a parchment paper-lined sheet pan, and roast for 60-75 minutes or until you can easily pierce the skin with a knife and the inside is soft. Allow to cool slightly before slicing and stuffing.
While the potatoes cook, warm the coconut oil in a medium sized sauté pan or dutch oven. Add the onions and cook until caramelized, about 10 to 15 minutes. Add 1 tbsp water to the pan and scrape any brown bits stuck to the bottom in order to deglaze.
Stir in spices and tomato concentrate and toast for 30 seconds. Add the bell pepper and cook for an additional 3 minutes. Once softened, stir in the beans, add a pinch of salt, and allow the flavors to meld together for 5 minutes.
Slice each potato down the center, almost through to the bottom. Open to reveal the orange flesh. Spoon in the beans and top with selected garnishes.
LIME CREMA
1/2 cup greek yogurt
juice of 1 lime
water if needed
What to do
Whisk together lime juice and yogurt. Add water, a tsp at a time to thin, if desired.
Discover how to eat your medicine to heal your gut, eliminate bloating, skin issues and hair loss as I share seven nutrition principles in this free masterclass. Running for a limited time only.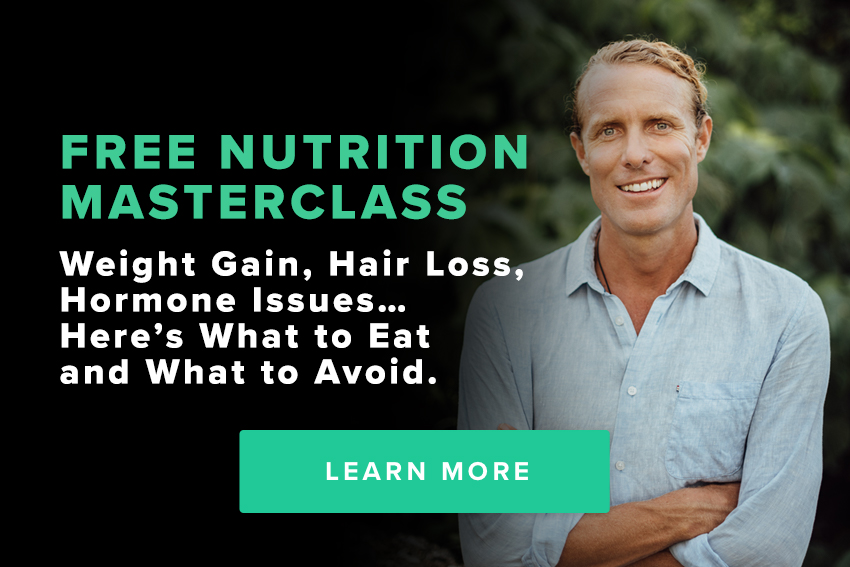 ---