Garden Vegetable Tagine (Recipe)
ADD TO MY RECIPES
A traditional Moroccan vegetarian dish served with sweet potatoes, eggplant, and garden vegetables. Spiced with mina harissa. Gluten-free and vegan.

Perfect to serve with tempeh, beans, hemp seeds, chickpeas, eggs, wild caught fish, etc. I love serving this dish on top of a bed of fluffy quinoa, rice (jasmine, basmati, or wild rice), millet, or even plain on top of dark leafy greens like spinach.

Serves 6
Ingredients
2 large carrots, chopped
2 large sweet potatoes, chopped
2 zucchinis, chopped
1 large eggplant, chopped
½ cup cauliflower, chopped
½ cup sweet onion, chopped
1 cup of organic vegetable stock
2 cloves of garlic finely chopped or minced
3 heaping tablespoons of red mina harissa
1 tablespoon fresh ginger root, minced
1 tablespoon of chopped parsley
1 tablespoon of chopped mint
1 teaspoon sea salt
½ teaspoon ras el hanout
½ teaspoon of turmeric
¼ teaspoon black pepper
2 tablespoons olive oil
additional fresh mint and parsley to garnish
Method
Put the olive oil in the tagine and sauté the chopped onion for about 2 mins, followed by adding in garlic.
Add all the remaining chopped vegetables, spices, harissa and other ingredients.
Cover with the lid and cook over low heat for 40 mins, stirring occasionally. The end result will be a thick, hearty vegetable dish.
If you're using a skillet/deep dish skillet, use the same process and cover with a lid.
Serve over rice, quinoa, or plain with an added protein before enjoying.
Garnish with fresh mint and parsley.
Keeps well in the fridge for leftovers, simply reheat in the oven.
Are you looking for the ultimate crash course in nutrition? Discover the free online masterclass and tune in today.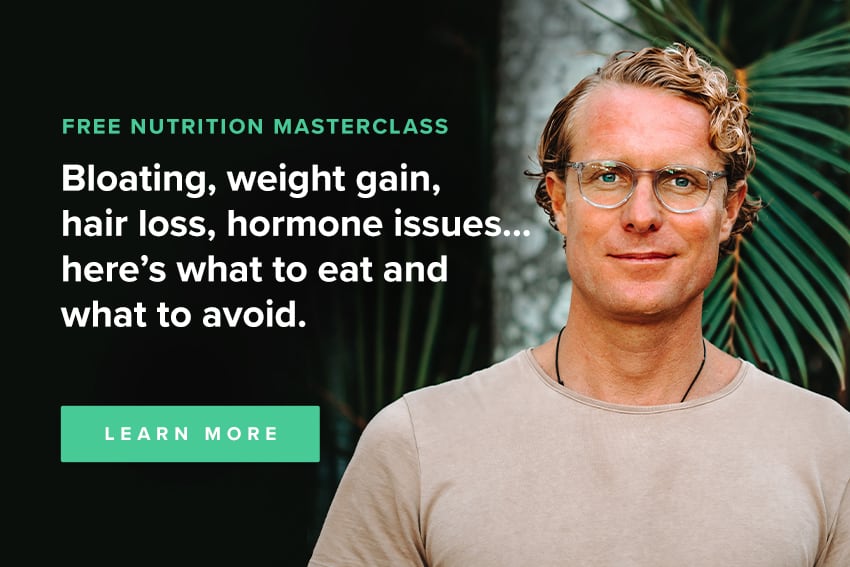 ---