Gut-Loving Vietnamese Pho
ADD TO MY RECIPES
This simple and wholesome combination of one of Vietnam's most loved dishes is packed with fragrant spices and vegetables to warm your tummy. We've used our homemade bone broth to take the nourishment to the next level and offer even more gut-healing properties. This one is Pho good!
Serves 4
Ingredients
1 tbsp sesame oil
4 green onions, diced
1 tbsp grated ginger (approx. 2-inch knob of ginger)
2 cinnamon sticks
5 star anise
1 tsp cloves
6-8 cups chicken or vegetable broth
300 g/ 10 oz mixed mushrooms (enoki, swiss brown, button, shiitake)
1 tbsp hoisin sauce
1 packet of brown rice noodles
Handful of bean sprout
Handful of fresh basil
Handful of fresh mint
Handful of cilantro
Bunch of bok choy
Juice of 1 lime
Method
In a large pot, add ½ tbsp sesame oil and sauté green onions, ginger, cinnamon sticks, star anise and cloves. Add broth and bring to a full boil, then reduce the heat and simmer for 15 minutes.
While the broth is cooking, in a large skillet over medium heat add ½ tbsp sesame oil. Add the mushrooms and sauté for 4-5 minutes until softened. Stir in the hoisin and coat the mushrooms well.
While the broth is cooking and mushrooms ARE being sautéd, cook the brown rice noodles as per the packet.
Divide the rice noodles between four large bowls, then fill each bowl with the broth. To each bowl, add a few bok choy leaves, bean sprouts, mushroom mix, fresh basil, fresh cilantro, fresh mint and serve with a squeeze of fresh lime juice and an extra dash of hoisin, if desired.
Discover how to lose excess fat from your belly, face & thighs in less than 7 days with this simple ancient practice. Watch the Detox Masterclass here. Playing for a limited time!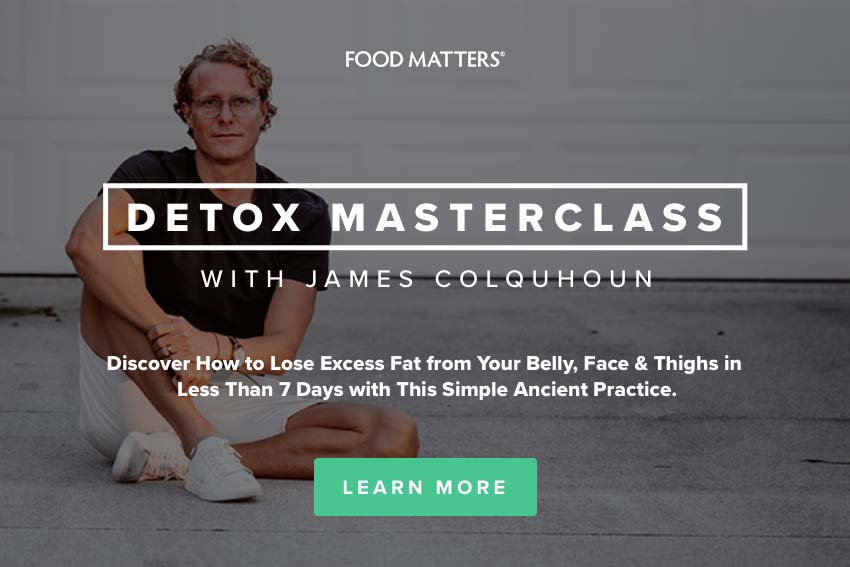 ---