Healthy Mac & Cheese (Recipe)
ADD TO MY RECIPES
You don't have to miss out on your old favorites when eating healthy. We've made some simple swaps to revamp this comforting dish while making it vegan-friendly!

Topped with a crispy herby topping, this vegan mac and cheese will hit the spot!
Ingredients
1 head cauliflower chopped
1 onion diced
1 garlic clove crushed
1 cup raw cashews (soaked overnight)
4 tbsp nutritional yeast
1 tsp salt
1/2 tsp cumin
1/4 tsp chili powder
1 tbsp arrowroot
1/2 cup vegetable broth
CRUMBLE
3 tbsp almond meal
1-2 tbsp nutritional yeast
1 tsp salt
1 tsp dried herbs
What to do
Preheat oven to 350°F (180°C).
Lightly steam cauliflower for 4-5 minutes, in boiling water or vegetable steamer.
In a small pan over medium heat, saute onion and crushed garlic until soft and golden.
To make the sauce, place cashews, spices nutritional yeast, arrowroot and vegetable broth into the food processor and process until smooth and creamy.
Transfer lightly steamed cauliflower, onion, garlic and sauce into a large bowl and mix well until the cauliflower is fully coated in sauce.
Spread evenly in a baking dish.
Mix together the crumble ingredients in a small bowl and sprinkle evenly over the cauliflower.
Bake in the oven for 25-30 minutes or until crumble is nice and brown.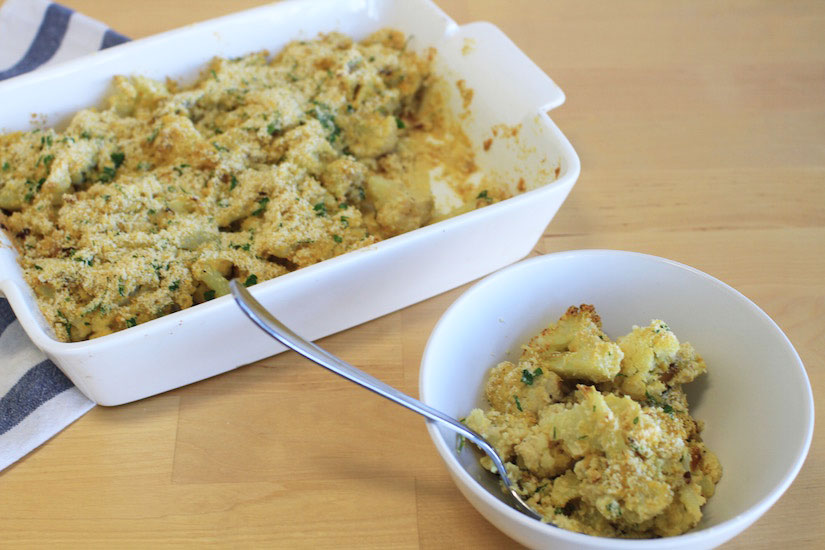 Discover how to lose excess fat from your belly, face & thighs in less than 7 days with this simple ancient practice. Watch the Detox Masterclass here. Playing for a limited time!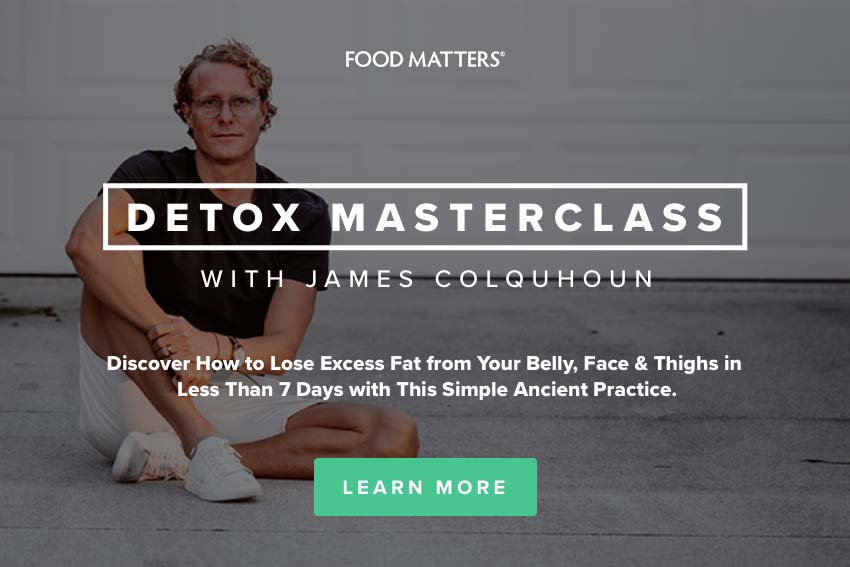 ---