Indian Coriander Vegetables by Chef Cynthia Louise
ADD TO MY RECIPES
A beautiful, aromatic Indian veggie salad! A perfect side or on its own for those warmer months of the year.
Why it's so good for you:
Coriander, or cilantro, is a wonderful source of dietary fiber, manganese, iron and magnesium. In addition, coriander leaves are rich in Vitamin C, Vitamin K and protein. They also contain small amounts of calcium, phosphorus, potassium, thiamin, niacin and carotene.
Dressing
Ingredients
(use organic ingredients where possible)
1/2 cup shredded coconut
2 cups coriander leaves
1 small shallot
1/4 cup lemon juice
1 tbsp maple syrup
1/4 tsp cayenne pepper
1/2 tsp curry powder
Pinch of cumin powder
Salt and pepper
Method
Add all the dressing ingredients to a Vitamix or a high-speed blender.
Blend so all is well combined. It's okay to have a bit of texture here.
~~~~~~~
Salad
Ingredients
(use organic ingredients where possible)
1 fresh, raw, corn on the cob
1 cup sweet potato, grated or finely diced
2 tbsp lemon juice
1 zucchini, cut into rounds
1 cup cherry tomatoes
6 shallots, finely diced
2 cups fresh mint, finely minced
2 tbsp olive oil
1 tbsp garlic, minced
Method
Remove the kernels from the cob.
Add all the salad ingredients to a bowl.
Toss well, adding salt and pepper.
Add the dressing to the salad and toss again so everything is coated.
Serve with a big bowl of greens and herbs.
Boost your knowledge and expand your mind with leaders in the field. Discover The Food Matters Podcast .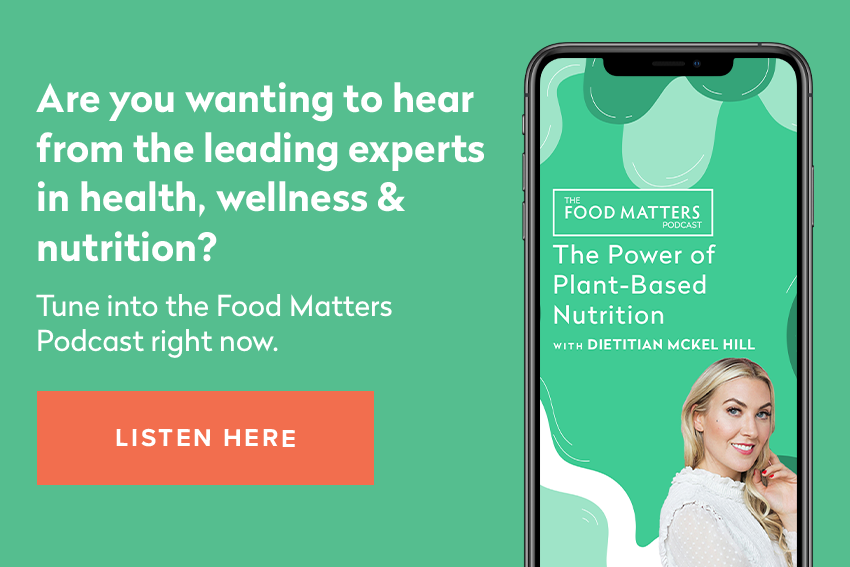 ---