Kids in the Kitchen + Berry Smoothie Bowl
ADD TO MY RECIPES
I love getting into the kitchen with Hugo and Rangi!
Yes, it gets messy. Yes, they make mistakes. Yes, it tests my patience. Yes, not everything turns out super tasty. But the fun we have together outweighed any of the negatives, plus, they get to feel empowered to create something from scratch that they will want to eat.
The recipes and ingredients don't need to be complicated. We recently made a mess in the Food Matters Kitchen to show our community how fun and easy it can be.
Introducing, Kids in the Kitchen! You'll learn how to create 6 nourishing recipes that are as delicious as they are fun to make! These recipes are Rangi and Hugo's favorites. With my help, the boys prepare the recipes and talk about why eating healthy is their favorite way to eat. Watch the trailer above for a sneak peek and then find one of the recipes below.
BERRY SMOOTHIE BOWL
Hugo & Rangi love going to the local Acai Bowl shop for a smoothie bowl after swimming in the ocean or going for a surf.
The Acai berry is what gives the frozen smoothie bowl it's deep purple color and sweet bitter flavor. Though it's not always easy to buy and source, Laurentine and the boys like to DIY their own acai bowls at home using frozen berries.
This recipe is all up to personal preference, Rangi & Hugo like the consistency of the blend to be thicker like ice-cream but you can decide for yourself by adding in more of your plant-based milk of choice into the blender to change the consistency.
Today the trio added fresh mango, papaya, and dehydrated buckwheat on top but you can add whatever you like; kiwi fruit, goji berries, cacao nibs, nuts, seeds, or banana.
INGREDIENTS
2 - 3 frozen bananas
½ cup frozen mixed berries
½ - 1 cup coconut milk or plant-based milk of your choice
Sliced mango & papaya
Dehydrated buckwheat sprinkles
METHOD
Add banana, berries, and a little bit of coconut milk to the blender and blend until smooth.
Add more coconut milk gradually until you've reached your preferred consistency.
Scoop into a bowl and top with, mango, papaya, and dehydrated buckwheat.
Enjoy!
Do you have a passion for nutrition & natural healing?. Learn more about the Food Matters Nutrition Certification  Program here.
ENROLLMENT & BONUSES CLOSE IN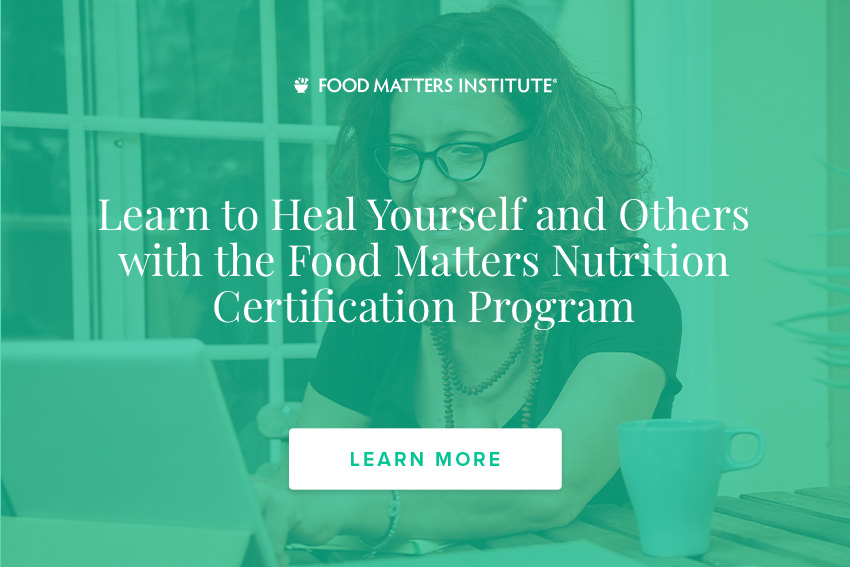 ---