Lemon Curd Tart
ADD TO MY RECIPES
Many of you might cringe at us remaking such a classic dessert like the Lemon Curd Tart but we promise this is just as good as the classic version you know and love… just healthier!
Creating healthier desserts can easily be achieved by tweaking a few simple ingredients. For example, in this classic, lovable dessert we've swapped out gluten-containing grains and flours in the base for nourishing nuts and gluten-free oats which make the perfect crunchy base. Then we've added things such as natural sweetener, coconut oil, and cacao butter to make a healthier curd.
Convince your friends and family that healthy baking is still delicious with this treat!
Ingredients
Lemon Curd
3 large, free-range eggs
1 tbsp lemon zest
½ cup freshly squeezed lemon juice
¼ cup honey
4 tbsp of coconut oil
1 tsp vanilla extract
1 tbsp cacao butter (optional)
Tart Base
½ cup macadamia nuts
½ cup gluten-free oats
¼ cup almonds
1 cup pitted Medjool dates
3 tsp rice malt syrup
Pinch of salt
Method
Grease the bottom and sides of a tart pan with coconut oil and sprinkle a little desiccated coconut over the springform to prevent the tart from sticking. In a food processor or high-speed blender, combine all the base ingredients and pulse until well combined.
Cover the base and sides of a tart pan and press down firmly. Place in the freezer to set. While the base is in the freezer setting, it's time to make the lemon curd.
In a saucepan on low heat, whisk together the eggs, lemon zest, and honey. Add the lemon juice, coconut oil, vanilla extract, and cacao butter and continue to whisk on medium heat until everything is melted and the mixture starts to thicken.
Remove from heat and pour into your prepared tart pan covering all the base mixture as evenly as possible. Place in the fridge to set.
If it's taking a while to thicken, take away from the heat for a couple of minutes then return to the heat and continue a light whisk until bubbles start to appear and a creamy consistency has formed.
Get access to the entire Food Matters Film Library. Start watching here.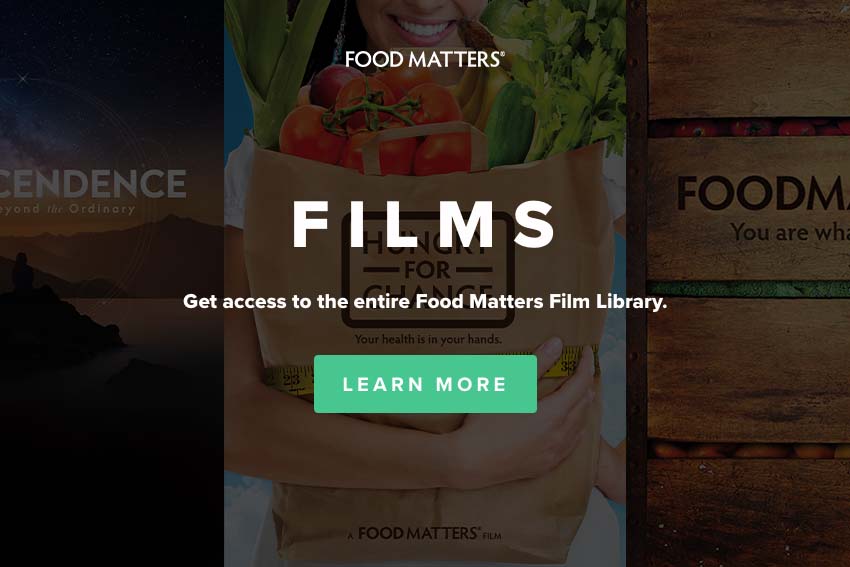 ---