Naked Nachos
ADD TO MY RECIPES
Nachos are notorious for being a decadent, cheesy meal, easy to make but often leaving you feeling like you need an hour nap after eating them.
For us, nachos are all about the flavor in the toppings and a plant-based version like these naked nachos are packed with ingredients that also pack a nutritional punch.
Serving size: 2
Preparation time: 5 minutes
Cook time: 25 minutes
Ingredients
Sweet Potato Chips
2 medium sweet potatoes
Extra virgin olive oil
1 teaspoon sweet smoked paprika
Pinch of unrefined sea salt
Simple Guacamole
1 avocado
½ lime, juiced
Pinch of unrefined sea salt
Chunky Salsa
1 tomato, diced
¼ red onion, diced
1 x 14 fl oz (400g) can black beans, rinsed
½ lime, juiced
¼ bunch cilantro (coriander), chopped
Pinch of unrefined sea salt and pepper
Method
Preheat the oven to 350°F (180°C).
Peel and slice the sweet potato into thin discs, about half a centimeter thick, and place in a bowl. Drizzle with olive oil, a pinch of paprika and sea salt. Line a baking sheet with parchment paper and then arrange the sweet potato slices on it. Put in the oven to roast for 20 - 25 minutes.
While the sweet potatoes are in the oven, prepare the guacamole and salsa.
Once the potatoes are cooked, add half of the sweet potatoes to a bowl, top with half of the salsa, and a big dollop of the guacamole.
Do you have a passion for nutrition & natural healing?. Learn more about the Food Matters Nutrition Certification  Program here.
ENROLLMENT & BONUSES CLOSE IN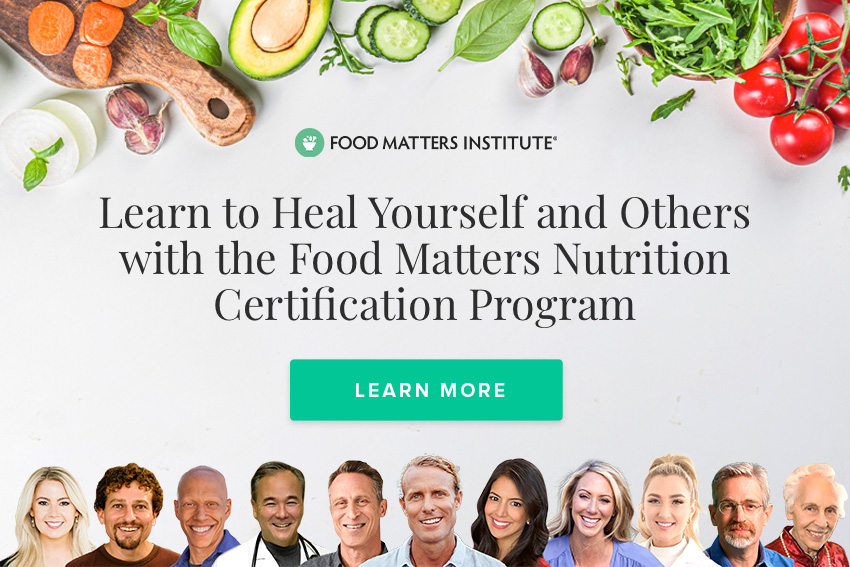 ---