National Eat Outside Day: We're Having A Picnic!
ADD TO MY RECIPES
It is National Eat Outside Day so we decided the best way to celebrate was with a mini team picnic in the park just near Food Matters HQ.

OK, we'll be the first to admit that we do not eat outside enough as we should! Do you? We live in one of the most beautiful parts of Australia (a park around the corner that overlooks the local marina and a beach at the end of our block), yet there are days where we don't venture out of the office.

So why exactly does hanging out in nature make us so happy?
Grounding yourself through nature can boost your immune system and help release negative energies built up in the body
A natural dose of vitamin D
It can ease depression
You will find yourself eating more mindfully
Taking a break from the computer and in turn improve your productivity
Stretching your body
Now that we have convinced you just how good it is to get outdoors for even just half an hour, here's what our picnic included!
LAYERED MEXICAN JARS
1 cup fresh cilantro

1 cup baby spinach

1 cup grated carrot

1 cup salsa (recipe below)

1 cup guacamole (recipe below)

1 cup cashew cheese (recipe below)
Method
Layer your salad by starting with cashew cheese on the bottom, followed by guacamole, salsa, carrot, baby spinach and topped with cilantro.

Serve as is in the jar or tip upside down onto a large plate or large bowl.
TOMATO SALSA
1 tomato diced

1 tsp olive oil

juice of 1/2 lime

Salt and pepper
Method
Dice tomato and mix in a bowl with olive oil, lime juice and salt and pepper (to taste).
GUACAMOLE
1 avocado diced
1 tomato diced
juice of 1/2 lime
1 tsp ground paprika
1/2 tsp ground chili
Salt and pepper
Method
Dice avocado and tomato.
In a small bowl mix all ingredients together and flavor with salt and pepper, to taste.
CASHEW CHEESE
1 cup soaked cashews
juice of half a lemon
pinch of salt and pepper
2 tsp tamari
1/4 cup water
Method
Soak cashews in water overnight or for at least 4 hours. Drain and rinse.
Add cashews, lemon juice, salt, pepper and tamari into the food processor.
Gradually add in water until a smooth 'cheese' is formed. This can be stored in the fridge for up to a week.
---
If you haven't already, join our free global challenge at www.GetOffTheGluten.com to receive daily recipes & health tips, access to our private group for support and inspiration, plus before and after testing to track your progress in key areas of your life such as weight, sleep, bloating, skin-conditions, mental health and more!
JOIN THE GROUP CHALLENGE STARTS IN: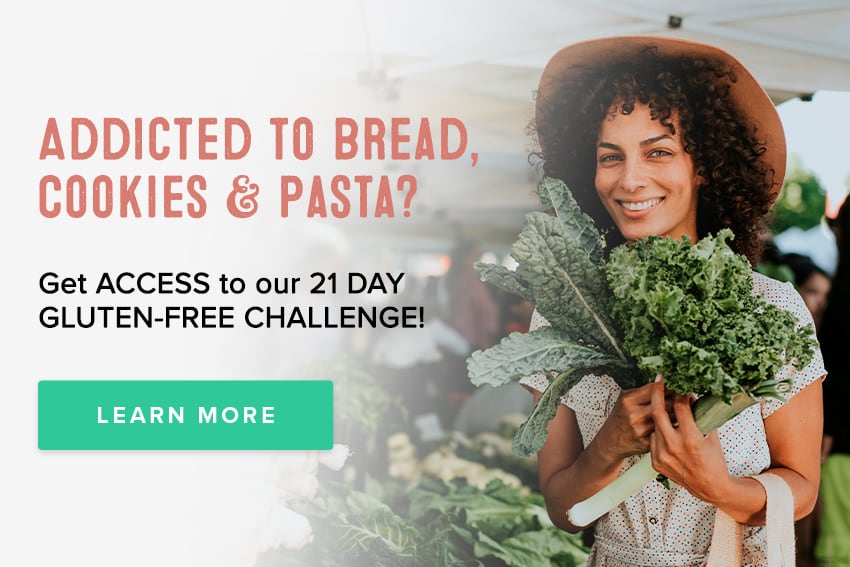 ---