No-Noodle Thai Salad
ADD TO MY RECIPES
Our new found love for the spiralizer (yes, we are a little late to the spiral party), led to creating this vibrant, zesty and a little spicy No-Noodle Thai Salad Combo! Watch as we start spiralizing everything ;-)
PEANUT DRESSING
½ cup peanut butter
1 inch grated ginger
1 garlic clove, crushed
2 tbsp coconut sugar
2 tbsp tamari
¼ cup coconut milk
Juice of 1 fresh lime
SALAD INGREDIENTS
1 red chili, deseeded
1 zucchini, spiralized
1 carrot, spiralized
1 handful cilantro leaves, plus extra for serving
1 handful mint leaves, plus extra for serving
2 tbsp black sesame seeds
Handful of baby radishes, thinly sliced
1 avocado, diced
Juice of 1 lime
METHOD
Prepare the vegetable noodles & all vegetables.
Add the avocado,radishes, chopped cilantro, mint and sesame seeds to the bowl.
Make the sauce: In a small bowl, whisk together all of the sauce ingredients until the sauce is smooth and creamy.
Drizzle in enough dressing to coat the portioned amount.
Serve the No Noodle Thai Salad with a wedge of lime and a sprinkle of extra cilantro and mint.
Discover how to lose excess fat from your belly, face & thighs in less than 7 days with this simple ancient practice. Watch the Detox Masterclass here. Playing for a limited time!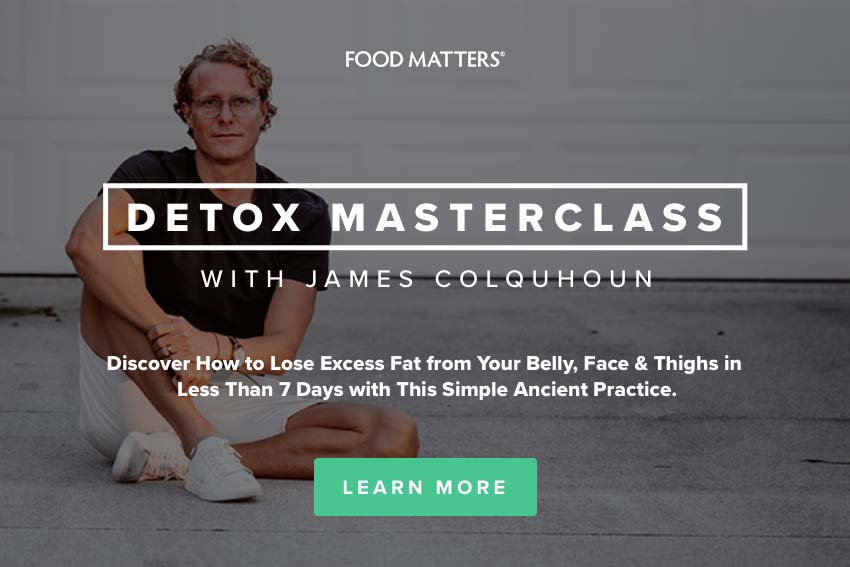 ---