Nori-Crusted Salmon
ADD TO MY RECIPES
I'm a huge salmon lover, so I'm always looking for new ways to prepare and serve it. Here I've teamed it with nori, and its salty, sea flavor works perfectly with the succulent, rich fish. Then served on a fresh, ginger-flavored bed of soba noodles as the smart carb and a gorgeous mix of veggies.
Ingredients
4 nori sheets, torn into pieces
1 tsp freshly ground black pepper
1 tsp chili flakes
2 tsp sweet paprika
1 red onion, finely diced
2 garlic cloves, crushed or finely chopped
1 tsp finely grated ginger
200 g (7 oz) broccolini, cut into bite-sized pieces
2 carrots, grated or finely julienned
2 spring onions (scallions), thinly sliced
200 g (7 oz) snow peas (mangetout), trimmed and thinly sliced
4 x 100 g (31/2 oz) skinless salmon fillets (see note)
180 g (61/2 oz) soba (buckwheat) noodles
1 tbsp sesame seeds
1 tbsp black sesame seeds
1 tbsp extra virgin olive oil
Pinch of salt flakes
Ginger and sesame dressing
2 tsp finely grated ginger
1 tbsp extra virgin olive oil (preferably light flavor)
2 tsp sesame oil
2 tbsp brown rice vinegar
1 tbsp tamari
Method
Put the nori sheets, salt, black pepper, chili flakes, paprika and half of both types of sesame seed in a food processor or Vitamix and pulse until grainy (be careful not to over-process).
Heat 2 teaspoons of the extra virgin olive oil in a frying pan over medium heat. Add the onion, garlic and ginger and gently sauté for a few minutes until the onion is soft but not browned. Add the nori sesame mix and stir to combine over the heat for 1 minute to marry the flavors. Transfer to a bowl and set aside.
Heat the remaining oil in the pan, add the salmon and gently fry for 2–3 minutes on each side. Place the fillets in a baking dish and top with the nori mixture. (At this stage you can place them in the fridge until you are ready to cook if you want to prepare them ahead of time.)
Preheat the oven to fan-forced 200°C (400°F/ Gas 6).
Bring a large saucepan of water to a boil.
Place the broccolini in a steamer and place over the boiling water to cook for 1–2 minutes or until tender. Remove and run under cold water to stop the cooking process and maintain the gorgeous bright green color.
Add the soba noodles to the boiling water. Boil rapidly for 4 minutes or until al dente , drain into a colander and run the noodles under cold water twice. Place into a mixing bowl and combine with the carrot, spring onion, snow peas, broccolini and the remaining sesame seeds.
Put all the dressing ingredients in a jar and shake to combine. Pour over the soba noodle salad and toss to combine.
Put the salmon in the oven and bake for 5 minutes to cook through and crisp the top. Divide the soba noodle salad among four plates and top with the baked salmon. Enjoy hot or cold.
Note: Atlantic salmon ranks among the richest food sources of the long chain omega-3 fats, EPA and DHA. Salmon is especially rich in DHA, the most abundant omega-3 fat in the brain and in the retina of the eye.
DHA is therefore considered to be particularly important for brain health and functioning.
The long chain omega-3 fats are anti-inflammatory and so can be useful in treating arthritis, and may help to control asthma by lowering inflammation in the lungs
Images and recipes from Get Lean Stay Lean by Joanna McMillan (Murdoch Books) RRP $35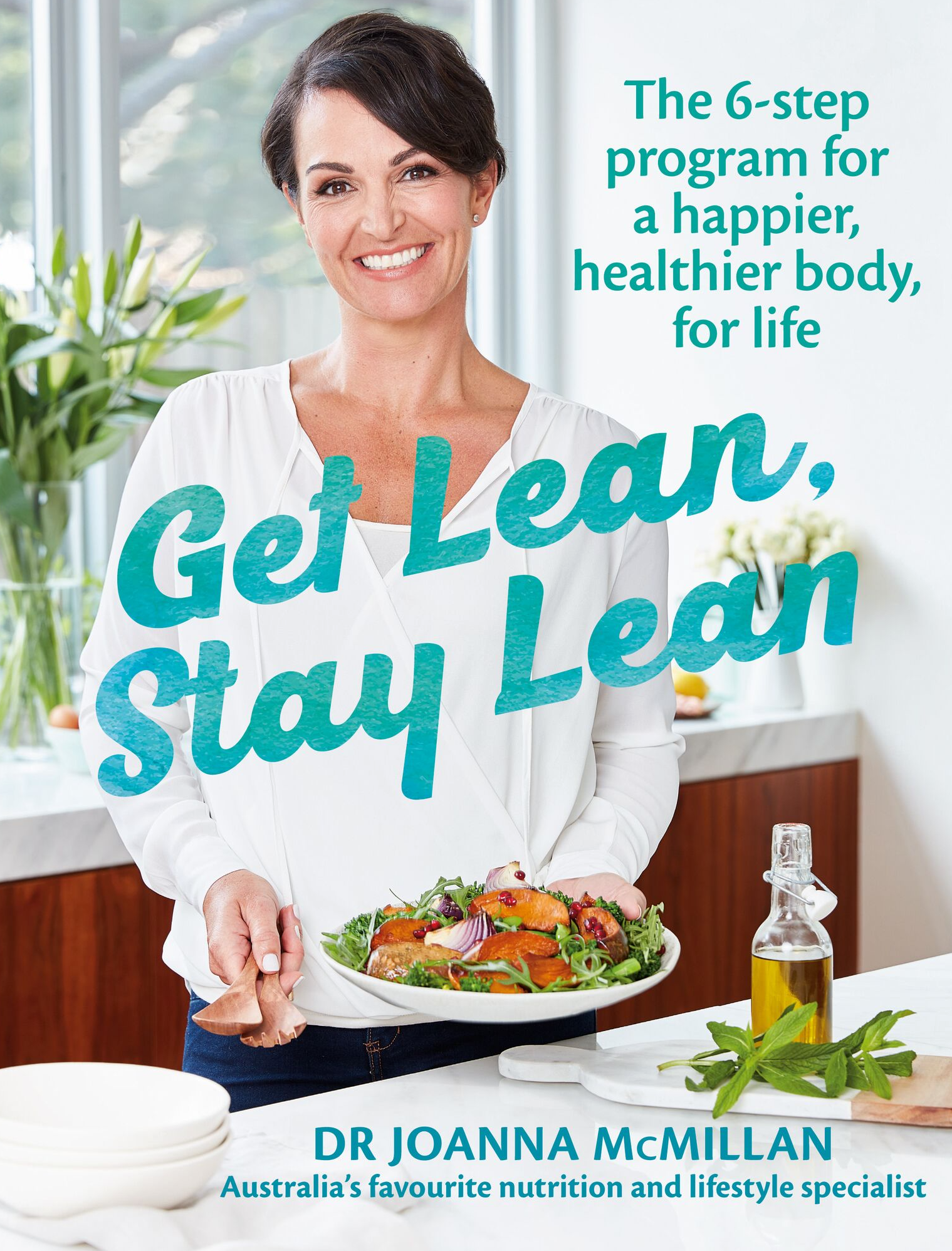 ---
If you haven't already, join our free global challenge at www.GetOffTheGluten.com to receive daily recipes & health tips, access to our private group for support and inspiration, plus before and after testing to track your progress in key areas of your life such as weight, sleep, bloating, skin-conditions, mental health and more!
JOIN THE GROUP CHALLENGE STARTS IN: