Quinoa Stuffed Mushrooms
ADD TO MY RECIPES
Searching for a healthy snack? Maybe you are on the hunt to find a nice vegetarian dish to impress your friends or family? Stuffed mushrooms are always a good one whether you are entertaining or just needing some quick and nourishing for yourself!
Ingredients
4 large Mushrooms

1 ½ cups of cooked Andean grain mix

1 medium zucchini diced

1 red capsicum diced

¼ cup of sun ripened black olives

1 handful of basil leaves, finely chopped

1 handful of parsley finely chopped

2 tablespoons of pine nuts

1 tablespoon of pumpkin seeds

1 tablespoon of lemon juice

1 tablespoon of olive oil

1 teaspoon of cumin

1 teaspoon of smoked paprika

Freshly cracked Himalayan salt and black pepper
Method
Rinse 1 cup of Andean grain mix (or tricolour quinoa) thoroughly and place washed grains in a saucepan with 2 cups of water. Bring to boil and then reduce heat to a simmer. Cover and leave for 20 minutes. Check to see if the grains are cooked, if so, turn off the heat and allow to sit, covered, for another 10 minutes or so to soak up any remaining liquid.

For the mushrooms remove the stem and place the mushrooms on a shallow baking tray. Drizzle lightly with olive oil and tamari and roast for 10 minutes in a moderate oven flipping once. They should be soft but still hold their shape. Keep them in the oven to keep them warm while you do the final steps below.

In a large saucepan heat the olive oil and then add the cumin and smoked paprika. Allow to roast lightly and then add the zucchini and capsicum and cook for a few minutes.

On a low heat, add the cooked Andean grain mix and the remaining ingredients.

Cook for several minutes to combine everything and then turn the heat off.

Remove the mushrooms from the oven and fill with the grain and vegetable mixture.

Serve scattered with fresh herbs and additional pumpkin seeds.
Discover how to lose excess fat from your belly, face & thighs in less than 7 days with this simple ancient practice. Watch the Detox Masterclass here. Playing for a limited time!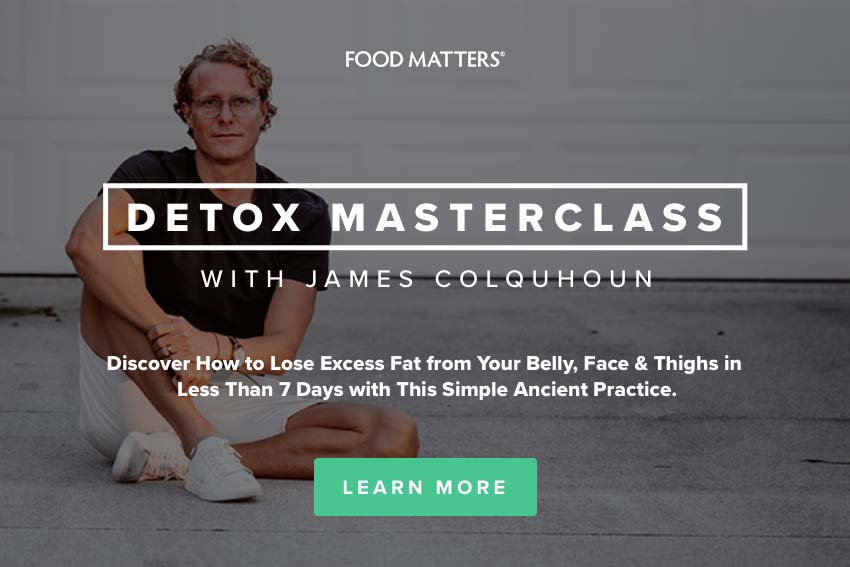 ---