Raw Avocado Pesto Pasta
ADD TO MY RECIPES
You probably know basil as an essential in the well known pesto recipe, but you might not have known that basil holds high medicinal properties that extend the herb's use far beyond pesto. Its impressive properties assist the body in healing and cleansing, helping you on your journey toward divine health.
Basil is an excellent source of Vitamin K, copper, Vitamin A, and Vitamin C. It also contains calcium, iron, folate, magnesium, and omega-3 fatty acids. Basil reduces inflammation, has anti-aging properties, improves cardiovascular health, provides stress relief and has antimicrobial properties.
This recipe is raw, which means all of the beautiful vitamins, minerals and enzymes stay intact. It also takes no more than 10 minutes to whip up. Let's get into it!
Ingredients
2 zucchinis
1/2 a large avocado
1 small garlic clove
Juice of 1/2 a lemon
Large handful of fresh basil
Large handful of baby spinach leaves
Salt & pepper, to taste
1/2 cup water
Method
Spiralize the zucchinis using a spiralizer . If you don't have a spiralizer - don't stress! You can also shave them into long, thin ribbons using a vegetable peeler, julienne them using a julienne peeler, or simply cut them into thin strips with a knife.
Blend the rest of the ingredients until smooth and creamy, adding more water if necessary to achieve desired consistency.
Pour sauce over the noodles and mix thoroughly, either with your hands or a spoon.
Mix in some chopped tomatoes (optional) and garnish with extra fresh basil.
Take the stress out of cooking with 21-days of guided meal plans, shopping lists, and nutrition support. You'll find all of this, and more, in our signature Clean Eating Program.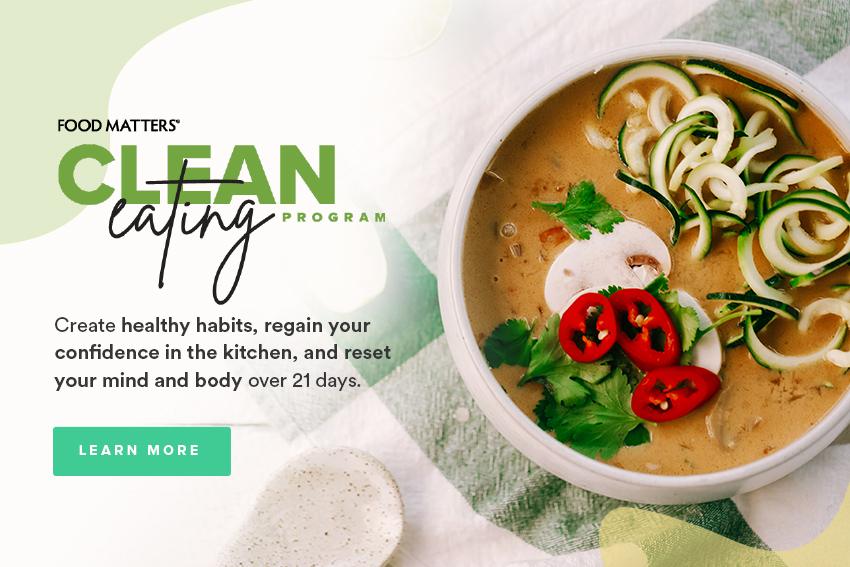 ---