Raw Vegan Afternoon Bliss Balls
ADD TO MY RECIPES
These balls are my favorite snack these days, especially in the afternoon. Why? These little gems are packed with good fats, fiber (2.5 g in a 13 g ball) and flavor. You clearly taste the cocoa which makes them nice and chocolatey but not too sweet, and quite filling due to the fat.
The sunflower seed butter is high in unsaturated fats, magnesium, zinc, iron and vitamin E.  A big PLUS is that due to the low carb content it doesn't spike your insulin levels.
I used to melt dark chocolate to use it as a glaze for all kinds of goodies. What I do now is simply combine melted coconut oil and raw cocoa powder, a splash of maple syrup and a pinch of salt and it works just fine. That way you can control the sweetness of it much better.
Serves: 16 balls
Total time to prepare: 10 minutes
Ingredients
For the balls:
60 g/ 2 oz coconut flour
2 tbsp (30 g) sunflower seed butter
1 tbsp (15 g) coconut oil
2 tbsp (30 ml) maple syrup
1/2 cup/ 70 g/ 2.5 oz raw whole almonds
1 tbsp (15 g) cocoa powder
1 pinch of sea salt
Coconut shreds or chopped nuts, for topping
Glaze:
2 tbsp (30 g) coconut oil
1 tbsp (15 g) raw cocoa powder
1 tsp (5 g) maple syrup
1 pinch of sea salt
Method
Add ball ingredients into a food processor and blend until combined, adding a splash of water if it doesn't come together well.
Roll pieces of dough in your hand until balls form (approx. 16 pieces).  Set aside.
For the glaze, melt coconut oil, add the rest of ingredients and stir until dissolved and smooth.
Dip balls in glaze, then roll in coconut shreds or chopped nuts.
Enjoy!
Cook up a storm in the kitchen with fresh, healthy inspiration. Explore the full library of Food Matters recipes, here .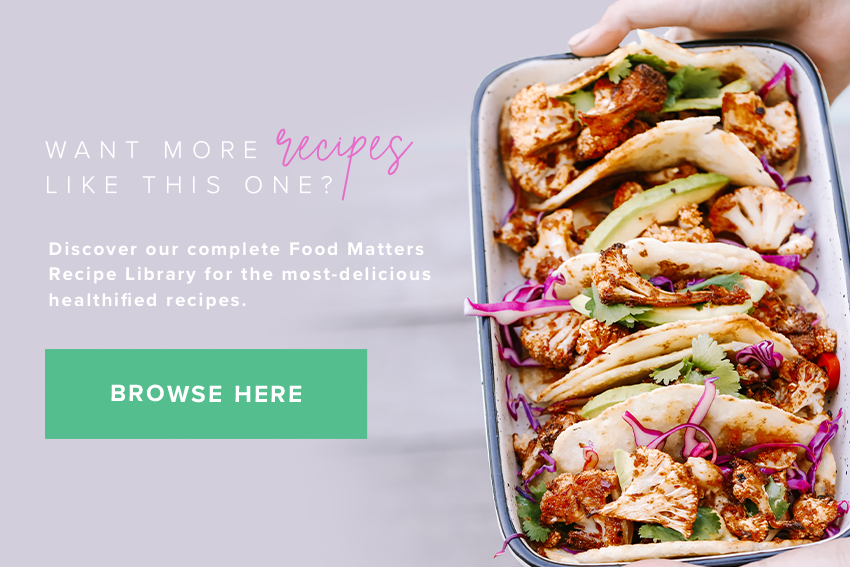 ---