Restorative Broth Recipe
ADD TO MY RECIPES
A signature recipe of Food Matters, this restorative broth contains minerals for achieving acid-alkaline balance in the body and collagen for skin and cell regeneration. Broths are rich in healing properties to help improve digestion, support the immune system, and enhance the appearance of our skin.
Serves: 6 to 8
Yield: 8 cups
Preparation time: 15 minutes
Cook time: 10 hours
Ingredients
1 tablespoon extra virgin olive oil
1 large onion, roughly chopped
6 celery stalks, roughly chopped
3 carrots, roughly chopped
4 garlic cloves, crushed
1 bay leaf
1 tablespoon mixed dried Italian herbs (thyme, rosemary, oregano, etc.)
2 tablespoons unrefined sea salt
1 teaspoon black pepper
1 teaspoon ground turmeric
1 inch of fresh ginger root, grated
2 tablespoons apple cider vinegar
1 large chicken or chicken carcass (optional)
Method
Add the oil to a large frying pan, pot, or slow cooker pot over medium-high heat, and sauté the onion, celery, carrots, and garlic until they become fragrant and soften.
Add the bay leaf, dried herbs, salt, pepper, turmeric, ginger, apple cider vinegar, and 11 cups (2 3/4 quarts) of water.
To make vegetable broth, slow cook or simmer the ingredients for 2 to 4 hours on low. To make bone broth, add chicken and slow cook or simmer for 6 to 10 hours on low.
Strain the liquid. Allow to cool.
Divide the broth into small portions in freezer-safe jars or containers, and store in the fridge if using immediately or in the freezer if using later. The broth can be stored in the fridge for up to one month and in the freezer for 3 to 4 months.
FM Tip: If you are making the Restorative Bone Broth, ensure you choose organic pasture-raised chicken. For an extra-rich flavor, you can roast all the ingredients for 45 to 60 minutes before placing in the slow cooker.
---
If you haven't already, join our free global challenge at www.GetOffTheGluten.com to receive daily recipes & health tips, access to our private group for support and inspiration, plus before and after testing to track your progress in key areas of your life such as weight, sleep, bloating, skin-conditions, mental health and more!
JOIN THE GROUP CHALLENGE STARTS IN: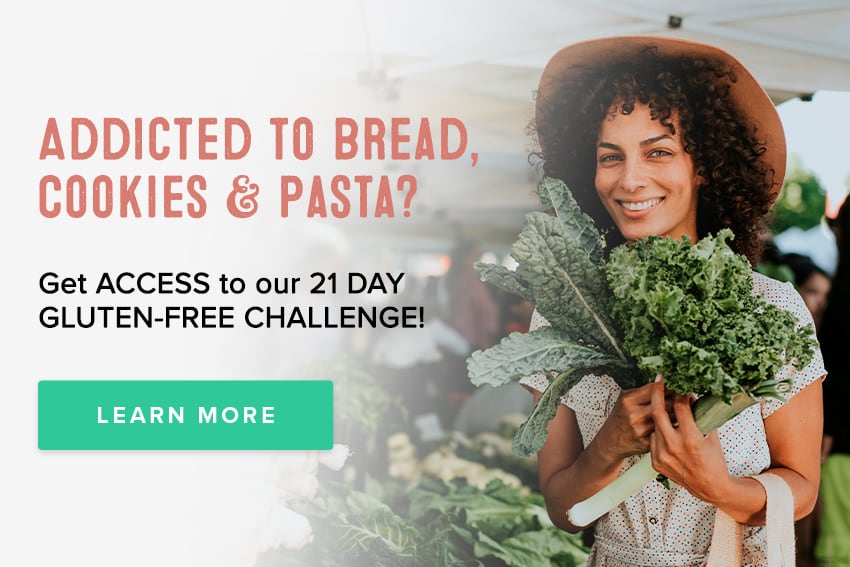 ---