Sea Salt, Fresh Raspberry & Slivered Almond Chocolate
ADD TO MY RECIPES
Life's too short not to savor the divine sensation that chocolate brings. And this sea salt, slivered almond, and fresh raspberry delight is a super-romantic gesture, perfect for the holidays to treat friends and family or when trying to impress a special someone. The addition of sea salt to homemade chocolate is a must and seems to lift the point of sweet bliss to new heights.
INGREDIENTS
60 g (2 1/4 oz) coconut butter
2 tablespoons coconut oil
55 g (2 oz/1/4 cups) grated cacao butter
1 heaped tablespoon raw cacao powder
2 tablespoons rice malt syrup or 1 teaspoon stevia powder
2 tsp Love Your Gut powder (www.superchargeyourgut.com)
generous pinch of sea salt
1 teaspoon alcohol-free vanilla extract
2 tablespoons natural peanut butter (optional)
handful raspberries halved handful slivered almonds, toasted
METHOD
Line a baking tray with baking paper.
Melt the coconut butter, coconut oil and cacao butter in a bowl sitting over (but not touching) a bowl of very hot water and whisk to combine.
Add the cacao powder, Love Your Gut powder, rice malt syrup, salt, vanilla, and peanut butter, if using, and whisk to combine.
Pour into the prepared tray and scatter over the raspberries and almonds. Place in the freezer for at least 30 minutes, or until solid. Remove from the freezer and break into shards or chop into squares. Store in an airtight container in the freezer.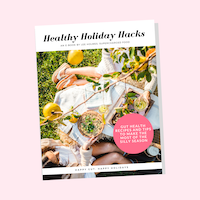 Lee Holmes from Supercharged Food is giving away a FREE healthy holiday hacks ebook.
The book is packed with hacks to make the most of the holiday period. It includes delicious dishes that are all gloating and no bloating! to hold onto your health whilst still letting go of everything else. Featuring a bunch of recipes to get you through the silly season unscathed, along with feature articles and tips and tricks for the whole family. Download your copy here.
Do you have a passion for nutrition & natural healing?. Learn more about the Food Matters Nutrition Certification  Program here.
ENROLLMENT & BONUSES CLOSE IN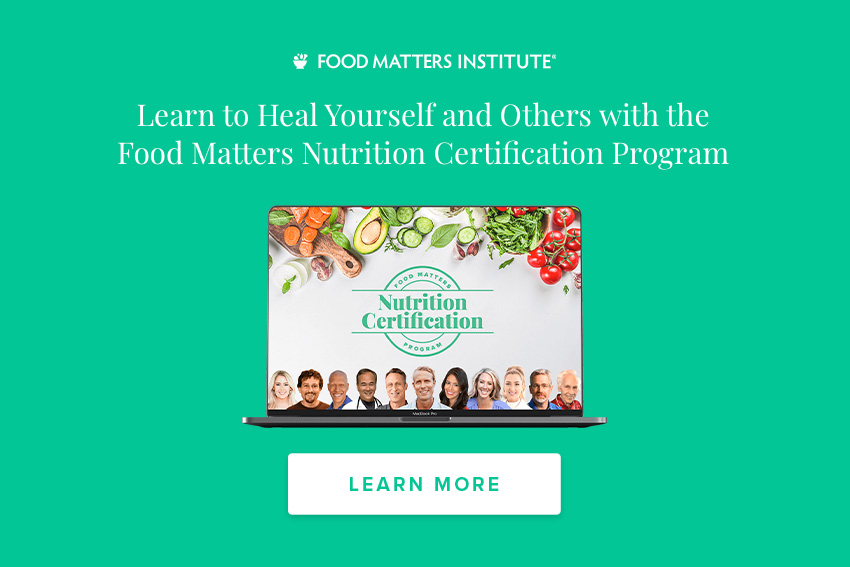 ---