Spicy Kale, Red Grapefruit and Crispy Rice Salad
ADD TO MY RECIPES
When including fruit in a main-meal salad, it is essential to counterbalance the sweetness with strong, decisive savory flavors. This salad has a bit of everything – earthy kale bravely carries the robust Asian-style lime dressing that brings sweet, salty, sour and spice.
Grapefruit, with its signature zest and slightly bitter finish, adds a surprising brightness, while the crispy rice delivers a welcome touch of indulgence to this otherwise virtuous salad. You could also use plain steamed brown rice or farro in place of the crispy rice. If you're looking for an even lighter salad, you could omit the grains altogether.
Ingredients
600 g (4 cups) cold cooked brown rice (from 225 g/1 1⁄2 cups uncooked rice)
Olive oil or coconut oil for frying
1 bunch of kale (or cavolo nero), stems removed and leaves torn
2–3 tablespoons extra-virgin olive oil
2 ruby red grapefruit
A handful of basil leaves, torn
45 g (3⁄4 cup) shredded coconut, toasted
1⁄2 cup peanuts, toasted and finely chopped
1⁄3 cup crispy fried shallots
Sea salt and black
Lime wedges, to serve
SPICY LIME DRESSING
3 tablespoons grapefruit juice (collected from segmenting the grapefruit)
Juice of 1⁄2 lime, plus extra if necessary
2 teaspoons sesame oil
About 2 tablespoons maple syrup or coconut sugar
1 garlic clove, grated
1 tablespoon tamari
1⁄2–1 long red chili, finely chopped, or 1 teaspoon dried chili flakes
Sea salt and black pepper
Method
Spread the cooked brown rice over a large baking tray. When cool, place in the fridge, uncovered, to dry out for at least 1 hour but preferably overnight.
Place a saucepan over medium-high heat and fill with rice bran or vegetable oil to a depth of about 2.5 cm. When the oil is hot enough (test with a wooden chopstick; if it sizzles, the oil is ready), very carefully add 1 cup of rice – stand back, the oil will spit. Do not stir (the grains should stick together). Once the rice is golden, use a slotted spoon to transfer the grains to drain on paper towels.
Break up the grains a little and season with salt. Repeat with the remaining rice.
Place the kale in a large mixing bowl. Drizzle over the olive oil, add a pinch of sea salt and massage into the leaves, just for a few seconds to soften slightly. Set aside.
Using a sharp paring knife, cut the top and bottom off each grapefruit and stand them up on a chopping board. Working top to bottom, cut away the peel, making sure to remove as much of the white pith as possible. Holding a peeled grapefruit over a bowl to catch any juices, cut between the membranes to segment.
Squeeze out any juice from the leftover membrane into the bowl and keep it for the dressing. Repeat with the second grapefruit.
To make the dressing, combine the grapefruit juice, lime juice, sesame oil, brown sugar, garlic, tamari, and chilli. Whisk to combine and season with salt and pepper. Taste and adjust the lime, sugar, and salt until you have a balanced sweet, salty and spicy dressing. Add the crispy rice to the kale along with the basil leaves and half the coconut and peanuts. Pour over the dressing, season with salt and pepper and toss to combine. Add the grapefruit and lightly toss again. Top with the crispy shallots and the remaining coconut and peanuts, and serve with lime wedges on the side.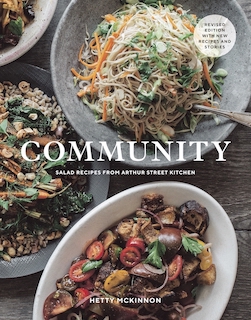 Community: New Edition by Hetty McKinnon, Published by Plum, RRP $39.99, Photography by Luisa Brimble.
Take the stress out of cooking with 21-days of guided meal plans, shopping lists, and nutrition support. You'll find all of this, and more, in our signature Clean Eating Program.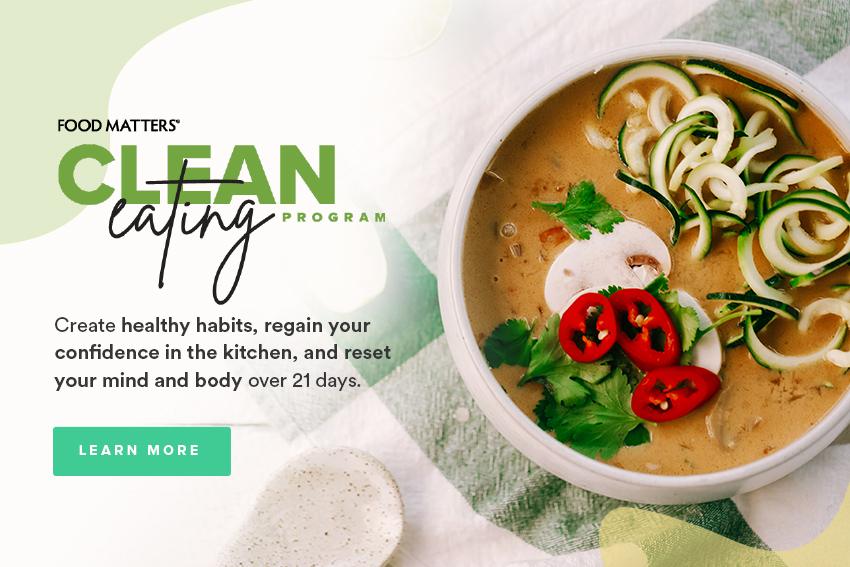 ---