Stir-Fried Veg With Chili Ginger Chia Jam (Recipe)
ADD TO MY RECIPES
Packed with a rainbow of vegetables and lots of fresh ginger, this simple stir-fry is a truly nourishing dinner.
CHILI GINGER CHIA JAM
Preparation time: 35 minutes // Makes around 2 cups
Tip: add 2 or 3 bird's eye chilies, if you like it hot!
Ingredients
200 g (7 oz) long red chilies

Good thumb-sized piece of fresh ginger

2 garlic cloves, peeled

1/3 cup coconut sugar (or raw brown sugar)
2 cups apple cider vinegar (or rice wine vinegar)
3 tbsp chia seeds
1½ tbsp miso paste
Method
Top and roughly slice the chilies. Roughly chop the ginger. Throw the chilies, ginger and peeled garlic cloves into a food processor and pulse until finely diced. Set aside.

In a medium-sized, heavy-based saucepan, heat the sugar and vinegar over a low heat for a few minutes until the sugar is completely dissolved.

Add the chili, ginger and garlic mixture, plus the chia seeds and increase the heat to around medium, bringing everything to a gentle simmer.

Simmer gently, uncover for around 20 minutes until the jam is thick. Add the miso paste and stir through until dissolved. Simmer for around 3 more minutes and then transfer while still hot to a sterilized jar.
The Chili Ginger Chia Jam should keep well for a few weeks or more in your fridge.
STIR-FRIED SPRING VEG WITH CHILI GINGER CHIA JAM + SOBA
Preparation time: 25 minutes (+ preparation time for the chili jam) // Serves 4

Tip: you can omit the fresh ginger here if you don't love it like crazy, like I do. Use any seasonal veg you like and switch out the sweet basil for Thai basil if you prefer. Peanuts or cashew would be good too instead of the almonds, and you could use your favorite rice or noodles in place of the soba.
Ingredients
small thumb-sized piece of ginger

150 g (5 oz) spring carrots

150 g (5 oz) yellow string beans
4 small radishes (approx. 50 g/ 2 oz)
1 small red capsicum/bell pepper (approx.150 g/ 5 oz)
70 g (2½ oz) snow peas
3 spring onions
1 tbsp cold-pressed coconut oil
¾ cup of Chili Ginger Chia Jam (as prepared above)
1 tbsp miso paste
1 tbsp tamari (more or less to taste)
Good handful of sweet basil + extra to serve

¼ cup flaked almonds

180 g (6 oz) soba noodles, prepared to packet instructions.
Method
Slice the piece of ginger into thin strips. Set aside.
Scrub the carrots and slice them in half lengthways. Top and tail the yellow beans, thinly slice the radishes and slice the capsicum into strips. Set aside in a separate bowl.
Top the snow peas and slice in half, diagonally. Using the white part only, slice the spring onions diagonally also. Set aside in a separate bowl.
In a small saucepan or frying pan dry roast the flaked almonds until lightly brown and crisp, set aside.
Heat the coconut oil in a wok or good-sized frying pan. When hot, add the ginger and toss over a medium/high heat for a minute before adding the prepared carrots, yellow beans, radishes and capsicum. Toss vigorously for around 3-4 minutes.
Add the chili, ginger jam, miso and tamari to taste, toss to combine well before adding the prepared snow peas and spring onions.
Toss for just a minute, then remove from the heat and toss through the torn basil leaves. Check seasoning and adjust with tamari if needed.
Pile the stir-fried veg onto a serving platter, scatter over the toasted flaked almonds and extra torn basil leaves before serving immediately accompanied with the prepared soba noodles. Alternatively, you can toss your noodles through the stir fry before serving.
Take the stress out of cooking with 21-days of guided meal plans, shopping lists, and nutrition support. You'll find all of this, and more, in our signature Clean Eating Program.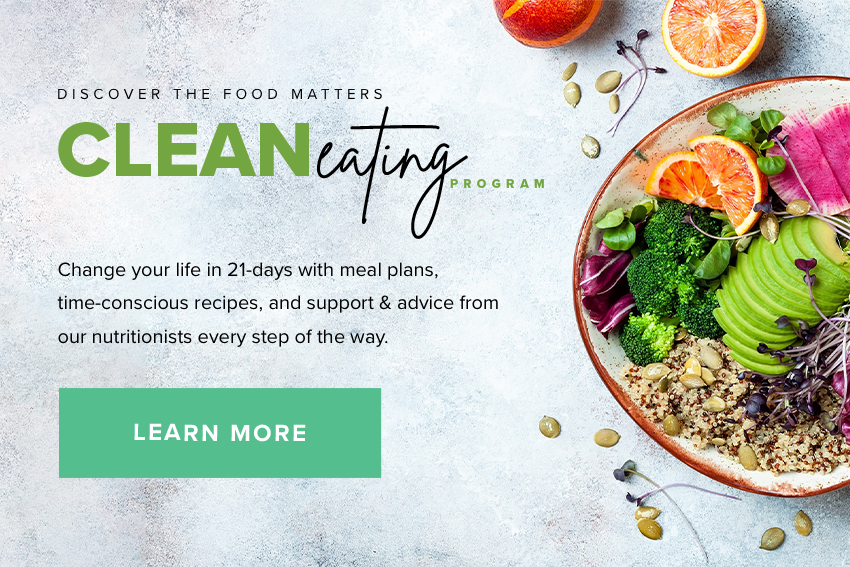 ---