Tempeh Roll-Ups
ADD TO MY RECIPES
Fresh and flavorsome, this recipe is loaded with living foods that your kids will enjoy making and eating, plus it can be made in minutes!
Making this plant-based recipe with the kids is a great way to introduce a variety of new flavors and expand their horizons when it comes to which vegetables they are willing to try.
Along with the list of ingredients we have listed below, you can also freestyle and include whatever you have on hand; shredded carrot, cucumber sticks, or seeds.
Ingredients
Coconut oil, butter, or ghee
Cos lettuce
1 packet of tempeh
Coconut aminos, tamari, or soy sauce
Cashew cheese
Sauerkraut
Avocado slices
Method
In a fry pan, put one teaspoon of coconut oil onto a medium to high heat.
Once hot, add the desired amount of tempeh strips to the pan.
Whilst cooking, add a splash of coconut aminos.
Cook for 3-5 minutes. Tempeh strips are ready when their color has changed to a golden brown and the texture has become crispy.
Take tempeh off the heat and put aside.
Use each lettuce leaf as boat and in a strip of tempeh, some avocado, sauerkraut, and cashew cheese.
At the end, you may also like to add an extra splash of coconut aminos.
Do you have a passion for nutrition & natural healing?. Learn more about the Food Matters Nutrition Certification  Program here.
ENROLLMENT & BONUSES CLOSE IN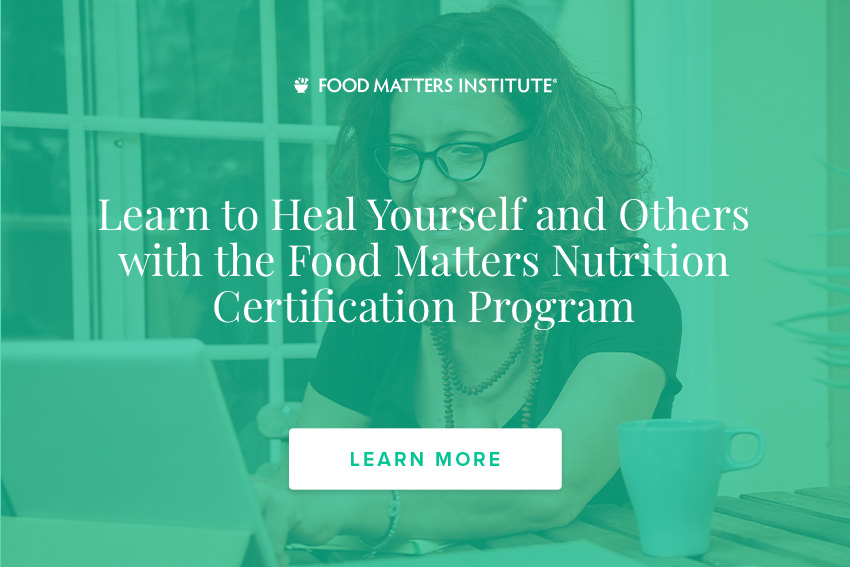 ---