Thai Quinoa Salad With Spicy Peanut Dressing
ADD TO MY RECIPES
A salad so fresh and vibrant has quickly become one of our faves! We are always looking for more ways to use quinoa, and love the flavors of Thai so we knew this Thai-inspired salad would be a winner.
Spicy Peanut Dressing
Ingredients
½ cup peanut butter
1-inch ginger, grated
1 garlic clove, crushed
1 red chili, deseeded & finely diced
2 tbsp tamari
Juice of 1 fresh lime
2 tbsp coconut sugar
¼ - ½ cup coconut milk (depending on how thick you want your dressing)
Method
To make the dressing whisk together peanut butter, ginger, garlic, chili, tamari, lime juice, coconut sugar and 1/4 cup coconut milk in a medium sized bowl until combined well. If you would like more liquid in your dressing add another 1/4 cup of coconut milk.
Thai Quinoa Salad
Ingredients
1 cup cooked quinoa
1/4 head white cabbage, shredded
1/4 head purple cabbage, shredded
1 cup cherry tomatoes, halved
1 large carrot, finely sliced or grated
1 cup snow peas, topped and tailed
1 cup bean sprouts
1 cup fresh cilantro leaves
1 cup fresh mint leaves
1 cup fresh basil leaves
1/2 cup peanuts, roughly chopped to serve
Garnish with lime wedges
Method
Cook quinoa as per packet instructions & allow to cool.
Combine all salad ingredients in a large bowl.
Toss to combine and drizzle with spicy peanut dressing.
Sprinkle with crushed peanuts and fresh lime.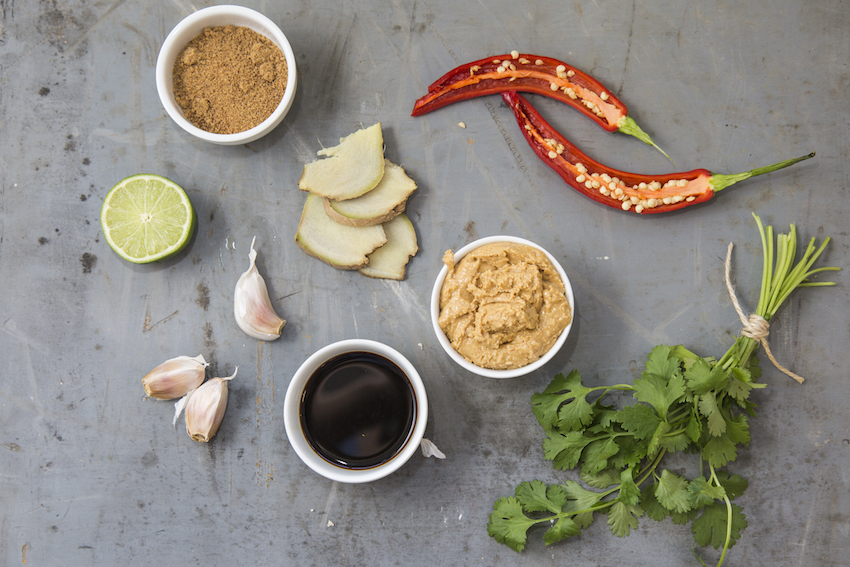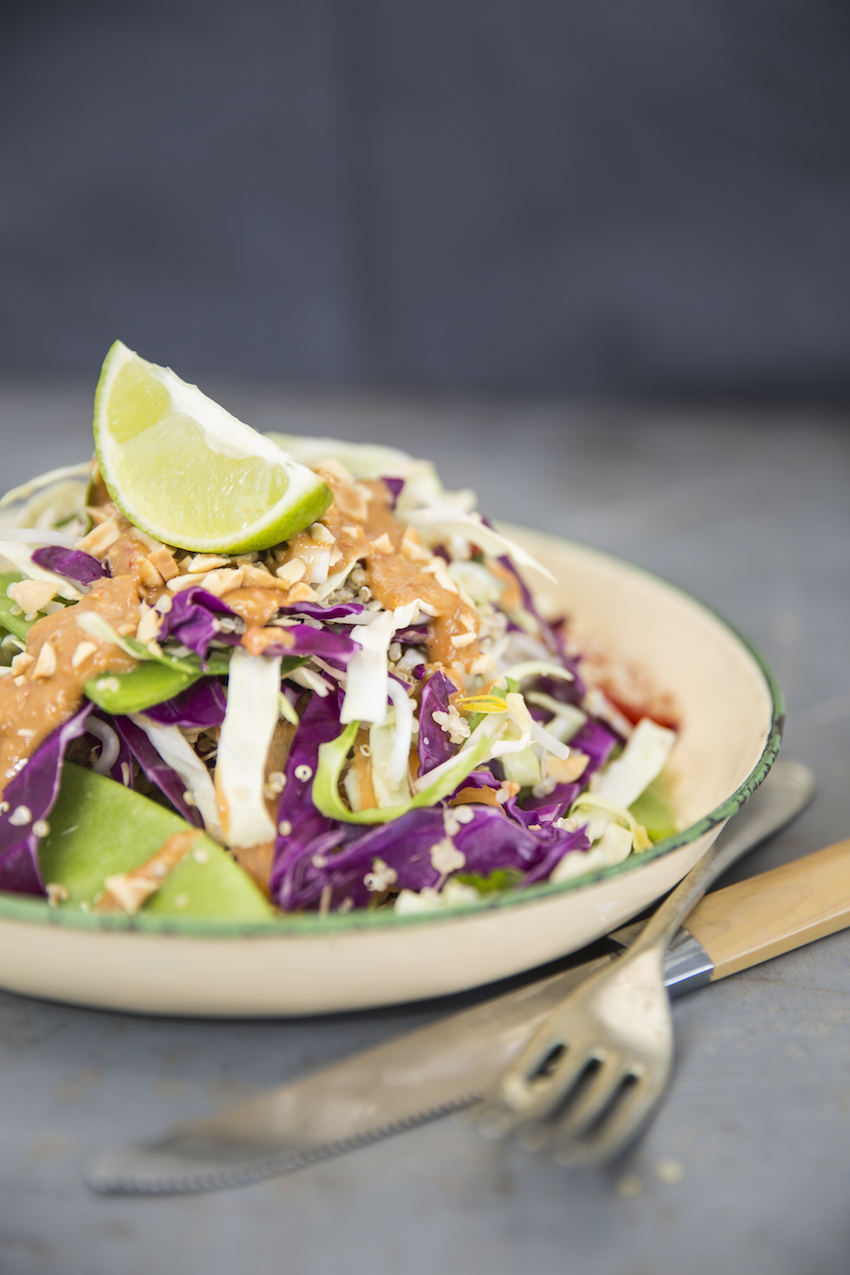 Do you have a passion for nutrition & natural healing?. Learn more about the Food Matters Nutrition Certification  Program here.
ENROLLMENT & BONUSES CLOSE IN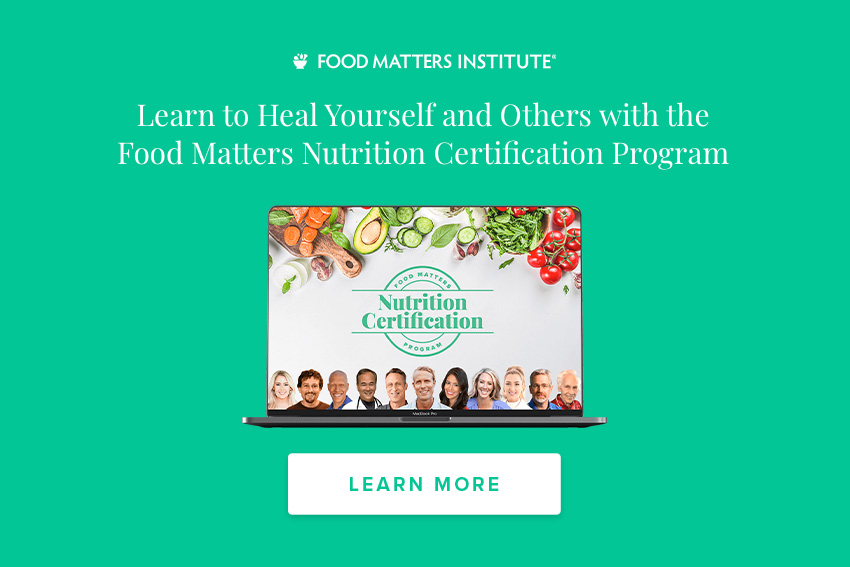 ---