Vegan Baked Christmas Stuffing
ADD TO MY RECIPES
Stuffing is a Christmas classic and this gluten-free recipe is one you can't live without this Christmas. Plus it's vegan! Bursting with the flavors of mushroom and thyme, it's bound to be a hit with your guests.
Ingredients
2 tbsp olive oil
1 large onion, diced
3 cloves of garlic, crushed
350g (12 oz) mixed wild mushrooms
400g (14 oz) closed cup or chestnut mushrooms
1/2 bunch of fresh thyme
100g (3.5 oz) pecans or hazelnuts
1 bunch of fresh, flat-leaf parsley
25g (1 oz) dried porcini
½ cup cooked quinoa
Gluten Free Bread Crumb Topping
½ cup almond meal
100g (3.5 oz) pecans, crushed
2-3 tbsp nutritional yeast
Salt and pepper to season
Method
Preheat oven 350ºF (180ºC).
Sauté onion, garlic then add in mushrooms.
Toss through cooked quinoa, thyme, chopped nuts, parsley, porcini.
In small bowl, mix together almond meal, crushed pecans, nutritional yeast.
Spread mushroom mixture in dish and top with almond crumb.
Bake for 15-20 minutes until golden brown on top.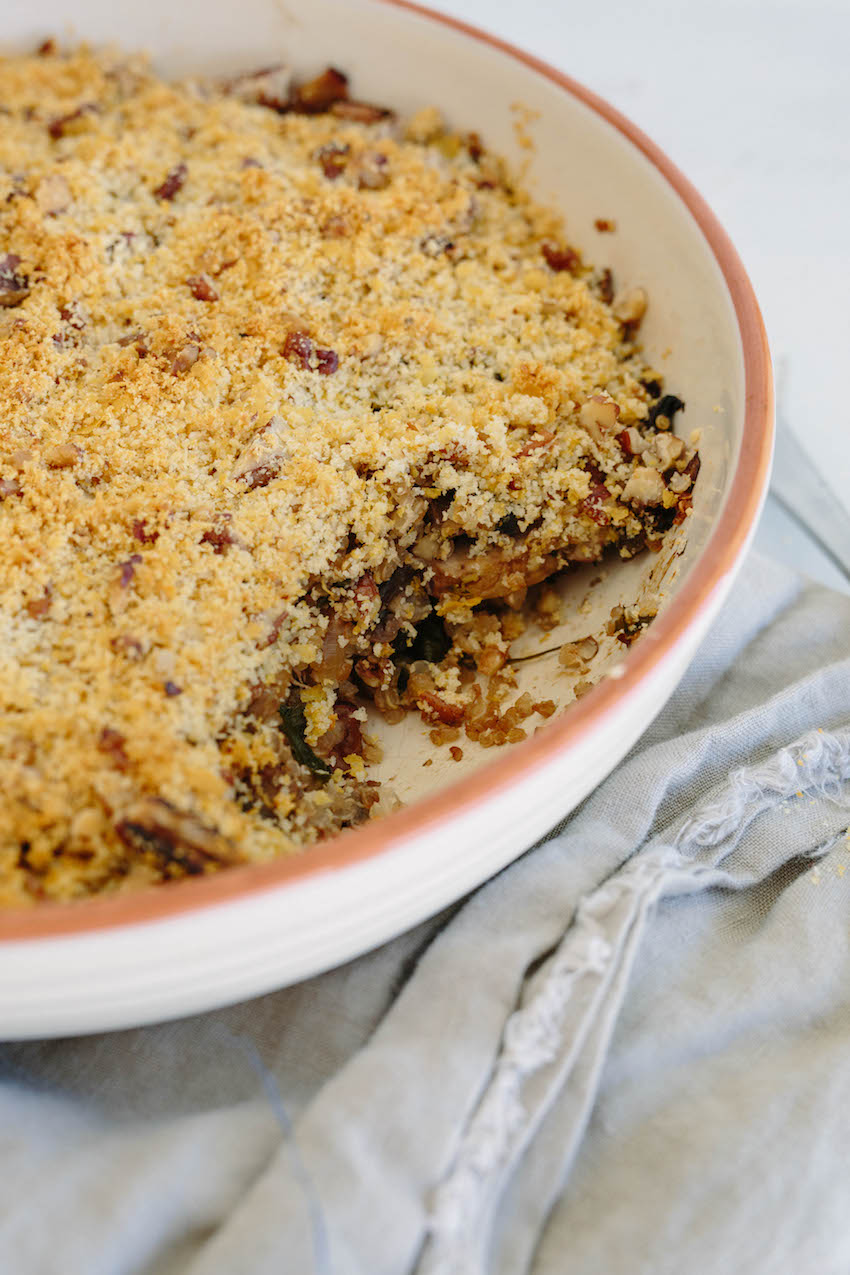 Discover how to eat your medicine to heal your gut, eliminate bloating, skin issues and hair loss as I share seven nutrition principles in this free masterclass. Running for a limited time only.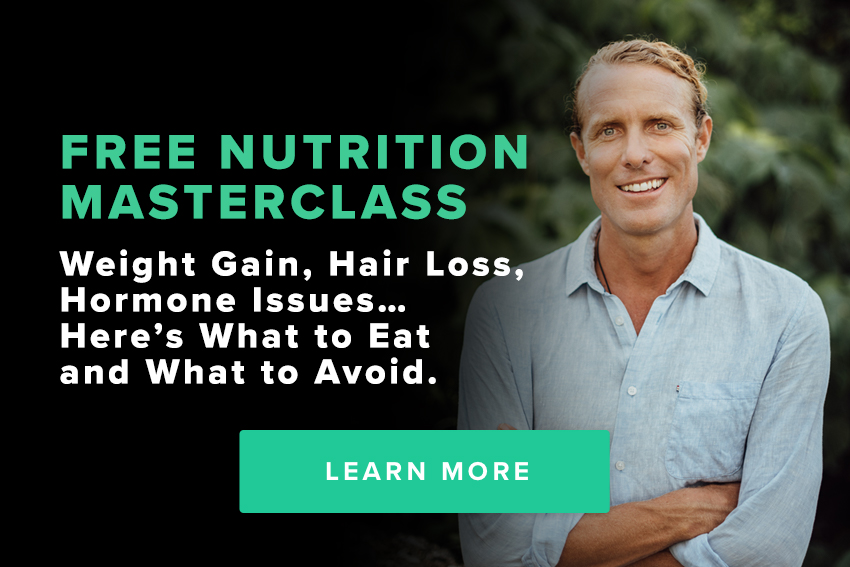 ---