Vegan Tomato Tart
ADD TO MY RECIPES
Who says living a raw or vegan lifestyle has to be filled with boring, uninteresting food? Laura Miller of Sidesaddle Kitchen shows you some flat-out delicious recipes that happen to fall into the raw / vegan category, but may become staples in your kitchen regardless of what kind of diet you follow.
Ingredients
(use organic ingredients where possible).
CRUST
• 3 cups walnuts
• 1 tbsp nutritional yeast
• 2 tbsp olive oil
• 1/4 tsp salt
FILLING
• 3 cups walnuts, soaked overnight
• 2 tbsp lemon juice
• 1 tbsp olive oil
• 1 cup cherry tomatoes
• 1 tbsp nutritional yeast
• 1/4 tsp salt
• A few leaves fresh basil
Method
1. Start with the crust. Place the walnuts in the food processor and blend for about 10 seconds, then add the remaining ingredients.
2. Press the crust into the tart pan, and dehydrate overnight, or bake at 200 degrees for 2 hours, or until firm to the touch.
3. To make the filling, combine soaked walnuts, olive oil, lemon juice, nutritional yeast, and salt in a food processor.
4. Cut your tomatoes in half, then warm them in the dehydrator, or bake at 200 degrees for 30 to 40 minutes, or just until softened.
5. Now, assemble. Spread filling over the crust, add your tomatoes on top and garnish with a little basil.
6. Refrigerate the tart for at least 30 minutes to allow it to set up.
Take the stress out of cooking with 21-days of guided meal plans, shopping lists, and nutrition support. You'll find all of this, and more, in our signature Clean Eating Program.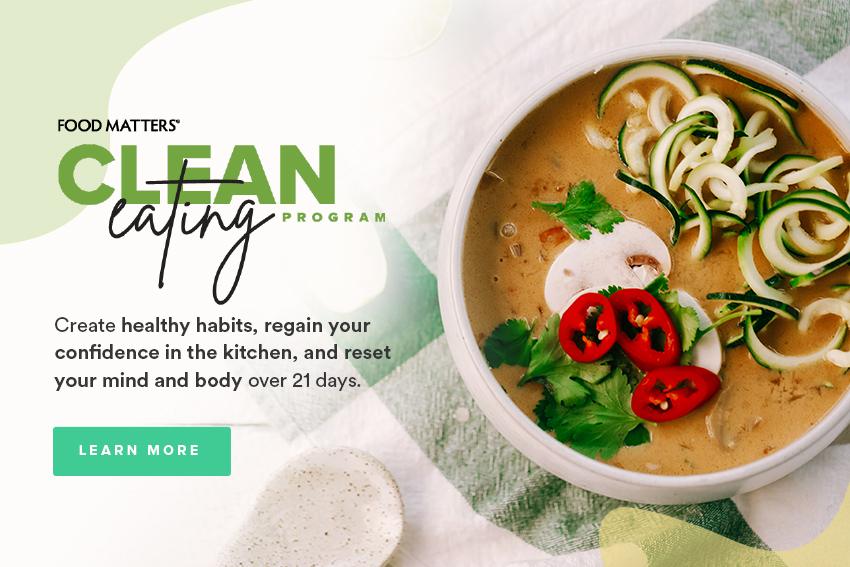 ---