3 Digestive Cocktails For The Post-Christmas Bloat!
ADD TO MY RECIPES
So you indulged a little more than usual over the holiday period? Congratulations, you're human! Your tummy is probably feeling a little bloated and your skin a little less glowy. Create these digestive 'cocktails' to help you get your glow and digestion back before bringing in the New Year!
FRESH FENNEL COCKTAIL - Serves 2
Soothe your tummy with this combination of turmeric and fennel seeds. Fennel seeds are well known for their ability to treat the gastrointestinal tract. The seeds help to relax and soothe muscles, stimulate the flow of digestive juices and assist in reducing pain and inflammation. So next time you over-indulge, create this number to help reduce the bloat.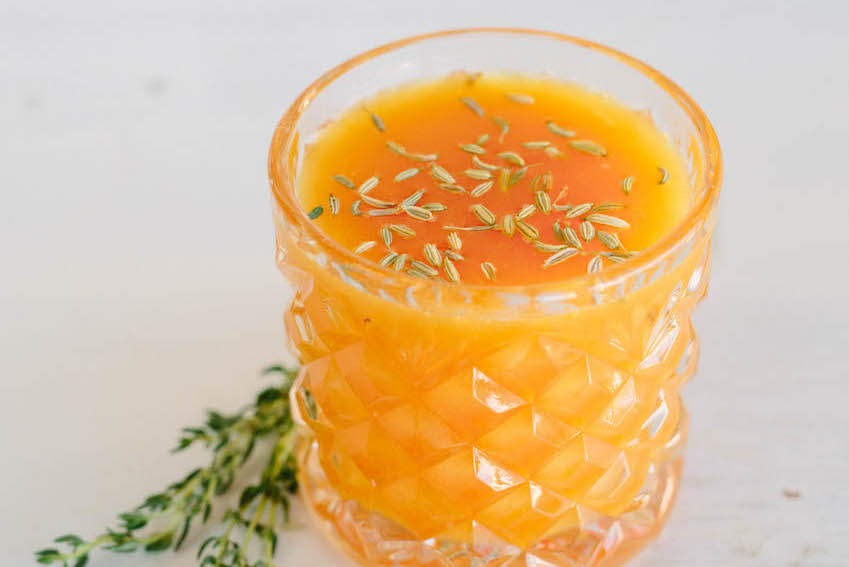 Ingredients
1-inch turmeric, grated
1 tsp fennel seeds
1 tbsp pure maple syrup
Juice of 1 grapefruit
500mL (2 cups) water
Sprigs of thyme to serve
Method
Combine all ingredients, share between two glasses, top with water and serve with a sprig of thyme.
HAPPY TUMMY PUNCH
Lemon and ginger are always our go-to ingredients when the tummy is feeling a little off! These two combined will work quickly to soothe any tummy ache and have you feeling happy again!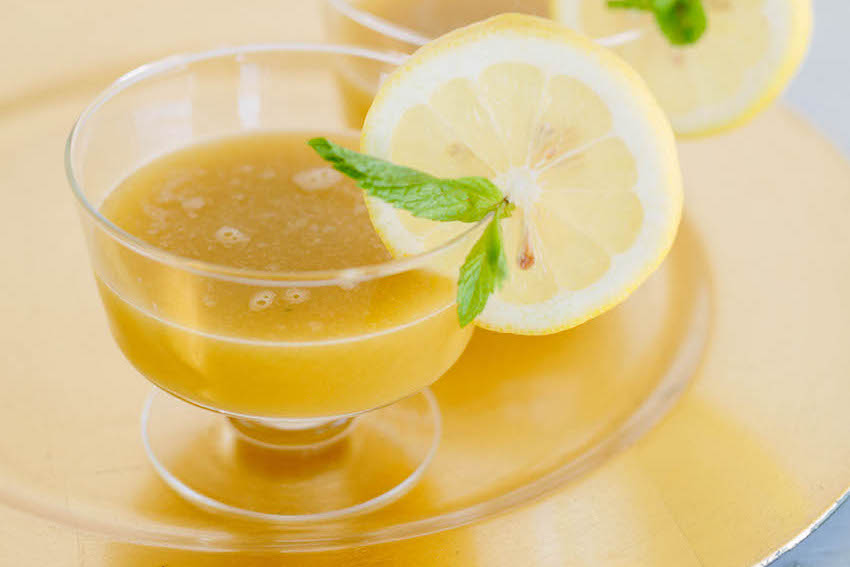 Ingredients
1 lemon, skin removed
1 orange, skin removed
1 pink grapefruit, skin removed
1-inch of fresh ginger
Handful of mint
1 small Lebanese cucumber
Method
Juice all ingredients.
Divide between two glasses and serve with fresh mint and fresh pieces of grapefruit.
MULE KOMBUCHA COCKTAIL
Fermented drinks such as kombucha are a great post-meal drink to help your body along with the job of digestion! Including some kombucha in your day over the busy holiday period will help keep your bodies healthy bacteria in check!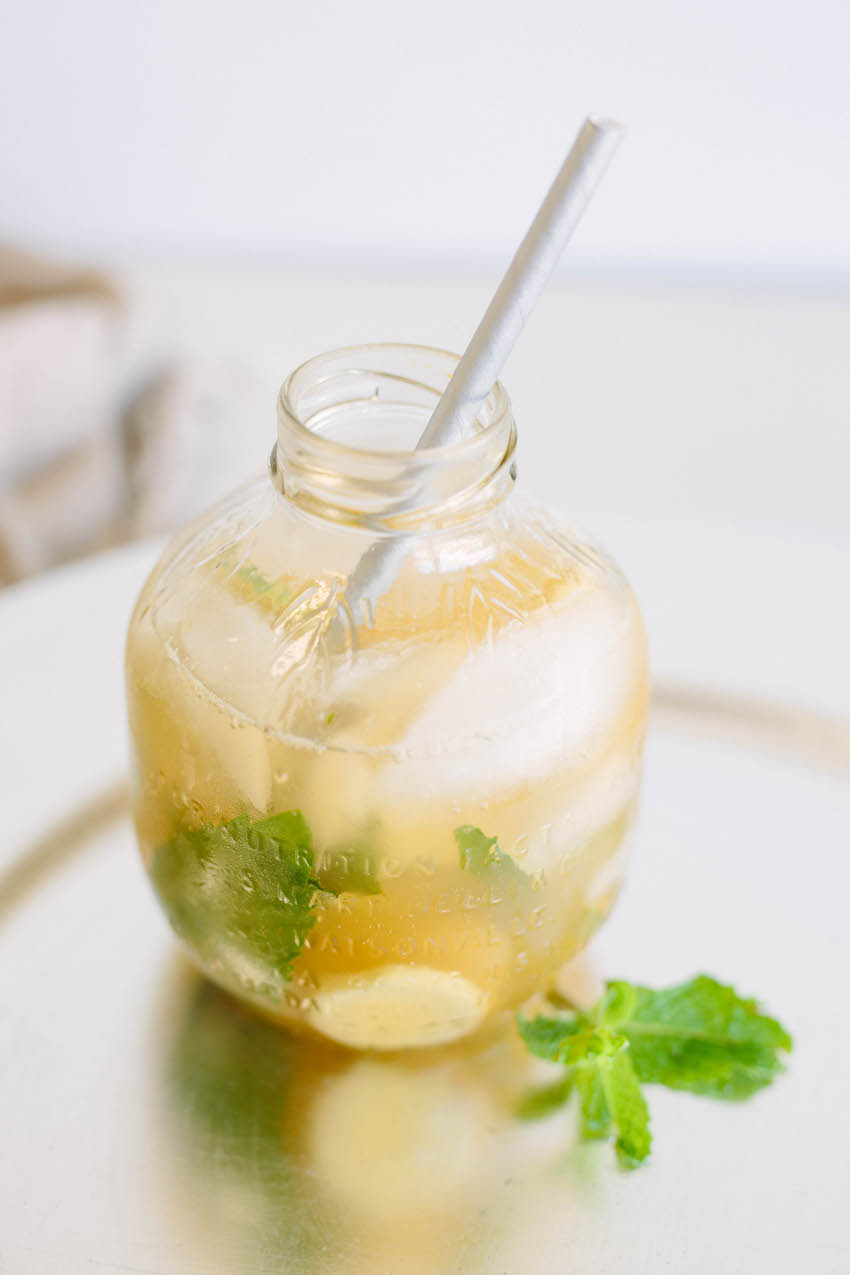 Ingredients
500mL (2 cups) kombucha
Handful of mint
1 lime, cut into wedges
1-inch piece of ginger, thinly sliced
Method
Divide ingredients between glasses and serve.
Discover how to lose excess fat from your belly, face & thighs in less than 7 days with this simple ancient practice. Watch the Detox Masterclass here. Playing for a limited time!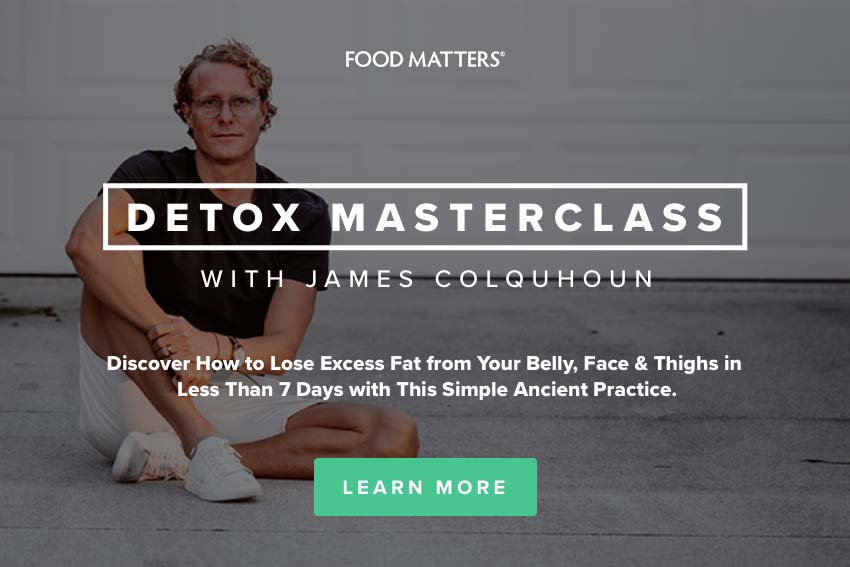 ---