3 Fun & Easy Avocado Recipes To Enjoy
ADD TO MY RECIPES
The avocado... One of Mother Nature's finest creations! Firstly, they are delicious but there are plenty health benefits. From their creamy, nourishing fats, all the way to their long-term health benefits, they are one of Nature's little miracle foods that will keep you well from your head to your toes.

One of the most versatile fruits out there (yep, it's a fruit!), we've whipped up 3 great ways to get your daily fix! Hint: they all take less than 10 mins to make! Enjoy!
---
CREAMY AVOCADO DRESSING
1 avocado

Juice 1 lime

1 tbsp raw apple cider vinegar

1 clove garlic

2 tbsp extra virgin olive oil (or as needed for consistency)

1 handful soft herbs (we love dill, coriander or basil leaves)

1/2 tsp sea salt
What to do
Add to the blender lime juice, avocado, vinegar, garlic, olive oil, herbs and salt. Blend until smooth & enjoy on top of your favorite salad or side to most dishes!
---
QUICK & EASY GUACAMOLE
1 avocado diced

Juice 1 lemon

1 tsp paprika

1/4 tsp sea salt

1/4 tsp pepper
What to do
Mix together well and enjoy!
---

AVO FACE MASK ( THAT'S GOOD ENOUGH TO EAT)
½ avocado

¼ cup oatmeal

1 tablespoon apple cider vinegar

1 tablespoon honey

1 teaspoon lemon juice
What to do
In a bowl, mix all ingredients together.
Spread evenly over your face, make a cup of tea & spend some time on Food Matters .
Rinse well with warm water after 30 minutes.
Do you have a passion for nutrition & natural healing?. Learn more about the Food Matters Nutrition Certification  Program here.
ENROLLMENT & BONUSES CLOSE IN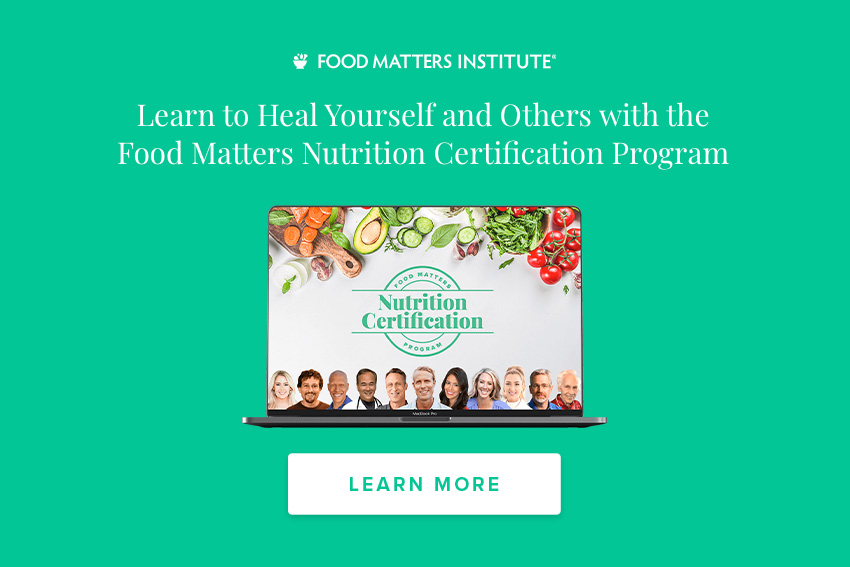 ---