Baked Apple Pancake (Gluten And Dairy Free)
ADD TO MY RECIPES
If you don't have time to stand by your pan to flip pancakes, or can't quite master the perfect flip without getting your pancake everywhere, then you need to try these baked apple pancakes from Lee Holmes' new book!
Ingredients
2 medium apples, peeled, cored and sliced
Stevia, to taste
1 tsp lemon juice
3 medium eggs
65 g (2¼ oz/ ½ cup) tapioca flour
1 tbsp coconut milk
125 ml (4 fl oz/ ½ cup) almond milk
Pinch of Celtic sea salt
1 tsp ground cinnamon
Pinch of nutmeg
Method
Preheat the oven to 200°C (400°F) and line a 21 x 9 cm (81/4 x 31/2 in) loaf (bar) tin with baking paper.
In a medium bowl, mix three-quarters of the apple slices with the stevia and lemon juice.
In a separate medium bowl, whisk the eggs, then mix in the flour, coconut milk, almond milk, salt and apple mixture. Let the batter rest for 10 minutes, then pour into the prepared tin. Top with the remaining apple slices, then sprinkle with the cinnamon and nutmeg.
Bake for 20–25 minutes, until set. Leave to cool for 10 minutes, cut into portions and serve warm.
Supercharged Tip:
Letting the batter rest for 10 minutes before using is a good exercise in patience and results in a smoother mix and even hydration. This works for both baked and pan-cooked pancakes.
*Recipes and Images from 'Fast Your Way To Wellness' by Lee Holmes (Murdoch Books)
Discover how to lose excess fat from your belly, face & thighs in less than 7 days with this simple ancient practice. Watch the Detox Masterclass here. Playing for a limited time!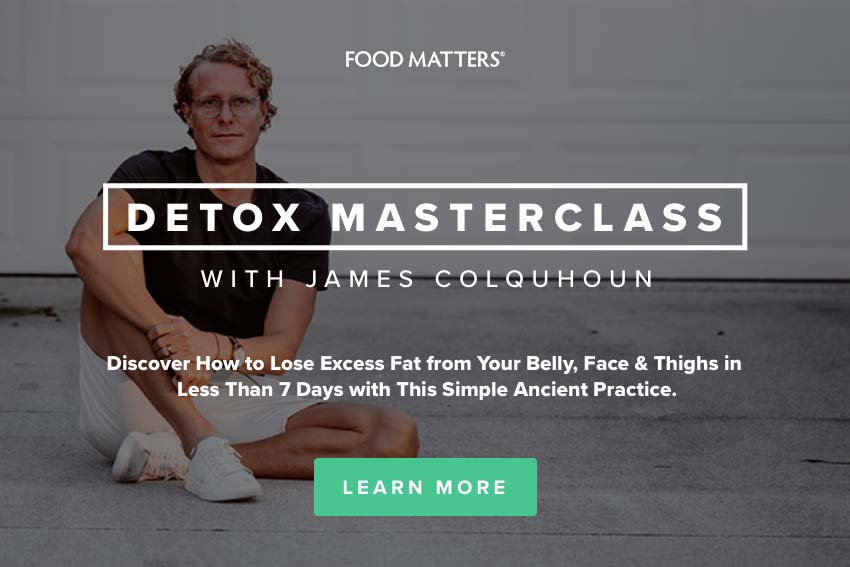 ---