Baked Eggplant Bruschetta
ADD TO MY RECIPES
Weeknight dinner inspiration: Eggplant Bruschetta! Easy dinners don't have to be boring.  This throw together one-pan wonder is perfect for those mid-week dinners when you need something quick and easy.
Ingredients
1 large eggplant, cut lengthwise into 2 cm (1 inch) thick slices
Sea salt
2 tbsp extra virgin olive oil
Cheese of choice - mozzarella, parmesan, cashew cheese
Handful of fresh basil
BRUSCHETTA
250 g cherry tomatoes
1 small red onion, diced
1 garlic clove, crushed
1 tbsp extra virgin olive oil
1 tbsp  balsamic vinegar
Method
Preheat oven to 400°F (200°C).
Arrange eggplants on a baking tray and sprinkle with salt.
Set aside while you put everything together - the salt will help absorb moisture which will allow the eggplant to bake nicely.
To make your bruschetta mix, combine all ingredients in a bowl and mix.
Drizzle both sides of the eggplant with olive oil, top with cheese of choice and spoon bruschetta  mix on top.
Bake eggplant for 25-30 minutes or  until cooked through and golden. Garnish with basil and serve warm.
Take the stress out of cooking with 21-days of guided meal plans, shopping lists, and nutrition support. You'll find all of this, and more, in our signature Clean Eating Program.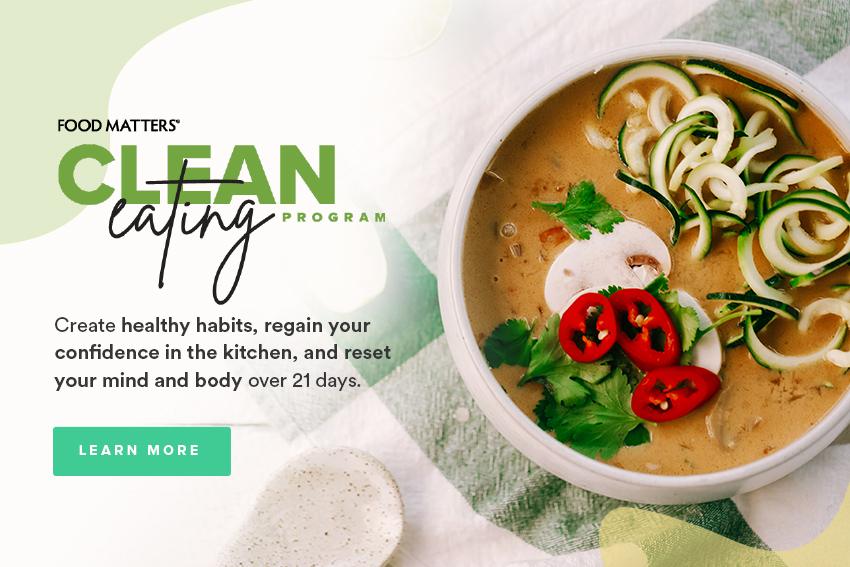 ---