Before You Buy Bread Again... Make This! (Gluten-Free Recipe)
ADD TO MY RECIPES
Do you miss having bread? There's something about soft, moist, warm fresh bread that brings back memories. Whether you are gluten-free, paleo or just want a healthier option to regular bread, you must try this recipe!
WHAT YOU NEED
2 cups (200 g) almond meal
2/3 cup (85 g) tapioca starch/arrowroot flour
2 tbsp flax meal
1 tbsp chia seeds
1 tsp bicarb soda
Pinch of salt
3 organic eggs
1/4 cup (2 oz) coconut milk
1 tbsp pure maple syrup
1/4 cup (2 oz) cup coconut oil
1 tsp apple cider vinegar
UTENSILS
Loaf tin
2 x mixing bowls
What to do
Preheat oven to 355º F (180º C) and line a loaf tin with parchment paper 2) Combine the dry ingredients together in one bowl and whisk the wet ingredients together in another bowl.
Combine both wet and dry ingredients together and pour into loaf tin.
Place the loaf tin in the oven for 30 to 40 mins or until golden brown on top and cooked through. Place a skewer in the centre of the bread and when the skewer comes out clean, the bread is ready.
BENEFITS
A great alternative to store bought bread! Use for breakfasts, lunches and snacks. Toasted or untoasted this bread is great with sweet or savory toppings.
Discover how to lose excess fat from your belly, face & thighs in less than 7 days with this simple ancient practice. Watch the Detox Masterclass here. Playing for a limited time!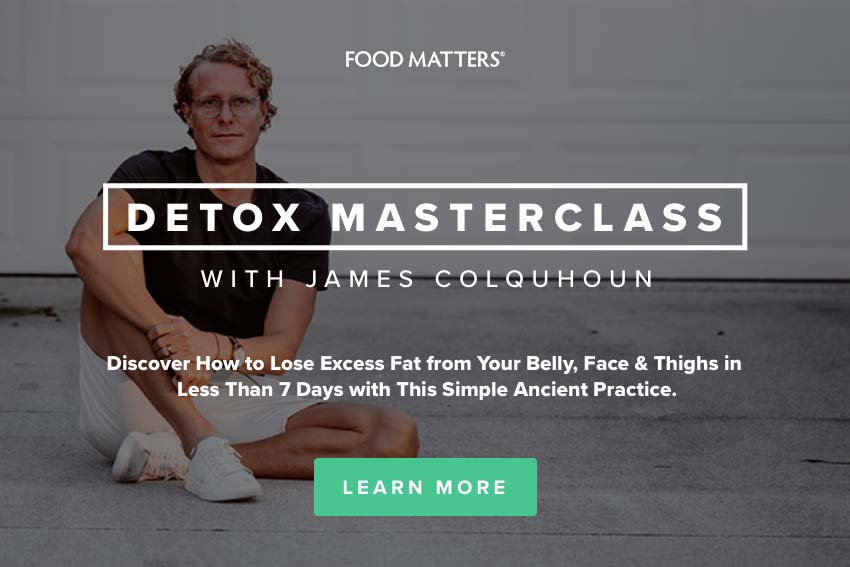 ---