Fish Tacos With Cabbage Slaw And Gluten-Free Tortillas
ADD TO MY RECIPES
While fish tacos are traditionally served with corn tortillas, sometimes store-bought tortillas can leave you feeling super heavy and bloated post meal. In a quest to healthify one of our favorite Mexican meals in Food Matters HQ, we recreated zingy fish tacos with gluten-free tortillas. It was so fresh, healthy and we all felt great after eating these. Sure there are a few steps, but it is well worth it and the beauty of this recipe is you can pick and choose ingredients that you wish to include in your Mexican feast!
FISH INGREDIENTS
1 tsp ground cumin
1/2 tsp ground chili
1tsp ground paprika
pinch of sea salt
juice of 1 lime
1 egg
3 tbsp shredded coconut
4 tbsp coconut flour
1 pound white fish (about 500g)- We used local cod
4-5 tbsp coconut oil for pan frying
GLUTEN-FREE TORTILLAS
2 eggs
250ml (1 cup) coconut milk
3/4 cup tapioca flour
pinch of paprika
pinch of cumin
1/2 tsp ground chili
3 tbsp coconut flour
pinch of salt
CABBAGE SLAW
1/4 thinly sliced cabbage
juice of 1/2 lime
TO SERVE
handful of fresh cilantro (coriander)
diced avocado
WHAT DO TO
Dice fish into roughly 2 inch pieces, place in a glass bowl to marinate with lime juice, cumin, paprika, sea salt & chili for 2 hours (or overnight).
Prepare your cabbage salad in a bowl, this can be prepared ahead of time or just before cooking tortilla's.
Mix together all of your tortilla ingredients, and combine well by mixing with a whisk.
Heat a tiny amount of coconut oil in small fry pan over medium-high heat. Drizzle 1/4 cup of the mixture into the pan, gently moving around to form a round tortilla. Cook on one side for 1-2 minutes and gently flip and cook other side 1-2 minutes or until golden.
Continue this same process until you have no more tortilla mixture. Makes about 6-8 tortillas. Tortillas can be prepared ahead of time and warmed in the oven.
Once your fish has finished marinating, remove from the fridge and set up 1 bowl with the whisk egg and another bowl with coconut flour and shredded coconut.
Dip each piece of fish into the egg followed by the flour mixture.
Melt coconut oil in fry pan over medium-high heat and gently pan fry pieces of fish in small batches cooking for 2 minutes on one side, flipping and finishing other side for 1-2 minutes. This will depend on how thick your pieces of fish are.
Serve up your Mexican feast and let everyone put together their fish tacos!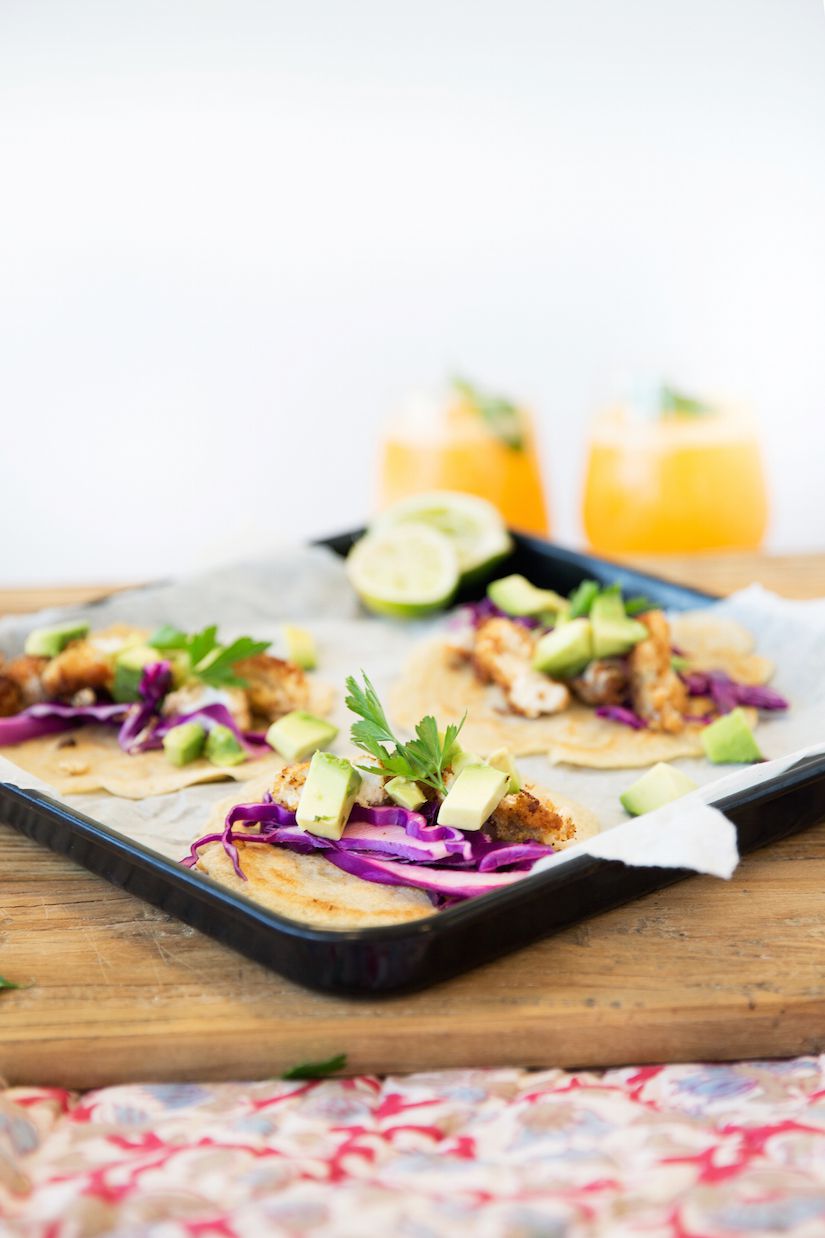 Do you have a passion for nutrition & natural healing?. Learn more about the Food Matters Nutrition Certification  Program here.
ENROLLMENT & BONUSES CLOSE IN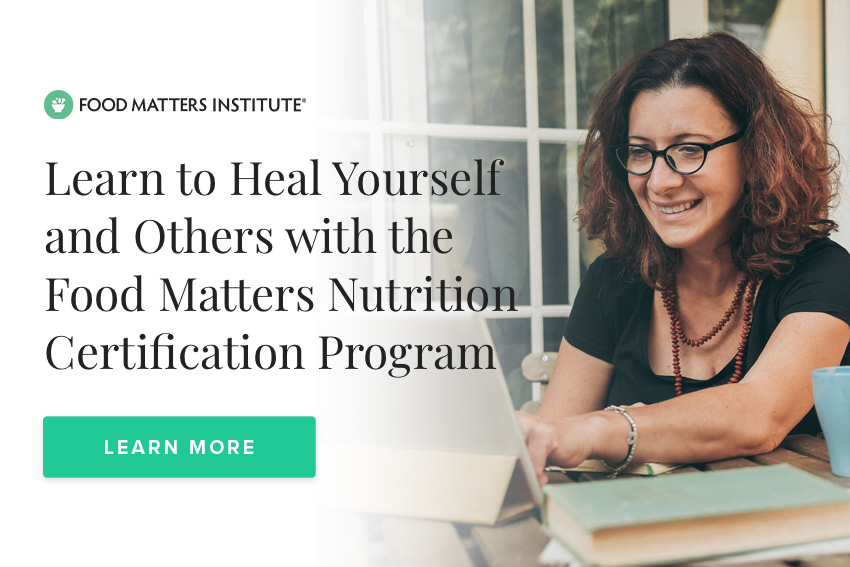 ---