Gluten-Free No-Bake Chocolate Cherry Breakfast Bars
ADD TO MY RECIPES
What's better than a batch of healthy breakfast bars? A batch you don't have to bake.
If you pledged in the New Year to eat a healthful breakfast before school or work every day, these no-bake bars are a lifesaver. Packed with protein, fiber and good fats, these bars are the perfect make-ahead breakfast (or snack) that you can also take to-go. Make them on the weekend and keep them in the fridge for the whole week. The ingredients are super flexible too, so you can change up the flavors or ingredients according to what you have on hand.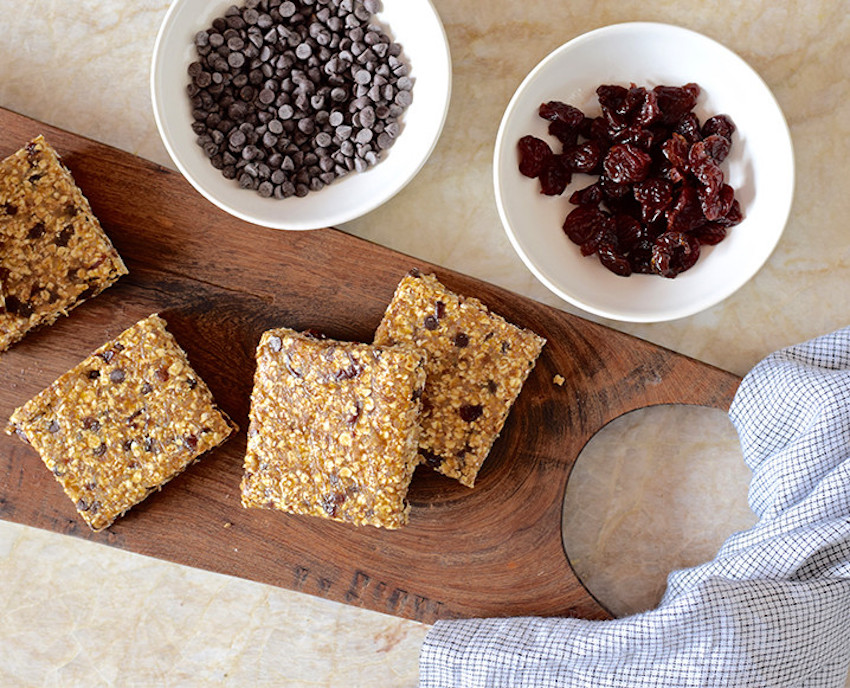 Makes one 8 x 8-inch pan
Ingredients
unrefined coconut oil for greasing the baking dish
¾ cup roasted, salted peanuts or cashews (if lightly salted, add an extra pinch of salt to mixture)
2 tbsp flax seeds (optional)
½ cup pitted dates or dried figs
2 tbsp coconut butter or unrefined virgin coconut oil
1-2 tbsp unsweetened almond milk or milk of choice
¾ tsp pure vanilla extract
1½ cups quick-cooking oats (look for certified gluten-free if necessary)
½ cup cooked quinoa or brown rice
1 tbsp flour, almond meal or other nut meal
¼ tsp sea salt
½ cup diced dried unsulphured cherries, preferably unsweetened, or raisins
¼ cup mini chocolate chips, preferably dark or semi-sweet, or sweet cacao nibs or raw cacao nibs (less sweet)
Method
Grease an 8 x 8-inch baking dish and line it with unbleached parchment paper.
Add the cashews, flax seeds and dates to a food processor and blend until a homogenous mixture forms, about 1-2 minutes. Add the coconut butter, almond milk and vanilla and blend again until the mixture is smooth.
Transfer date-nut mixture to a large mixing bowl and add in the oats, quinoa, almond meal, salt, dried cherries and chocolate chips. It will be super sticky! Use your hands to combine the mixture well.
Press the mixture firmly into the baking dish. You can use a piece of plastic wrap to help even it out. Refrigerate, covered, for at least an hour or up to overnight. Speed up the firming process by placing pan in the freezer.
Cut into bars and serve. Store in the refrigerator for up to a week or well-wrapped in the freezer for up to a month. These stay perfectly firm in a lunchbox for 5 hours.
Note: For a thicker bar, double the ingredients and press into an 11 x 8-inch pan.
Discover how to eat your medicine to heal your gut, eliminate bloating, skin issues and hair loss as I share seven nutrition principles in this free masterclass. Running for a limited time only.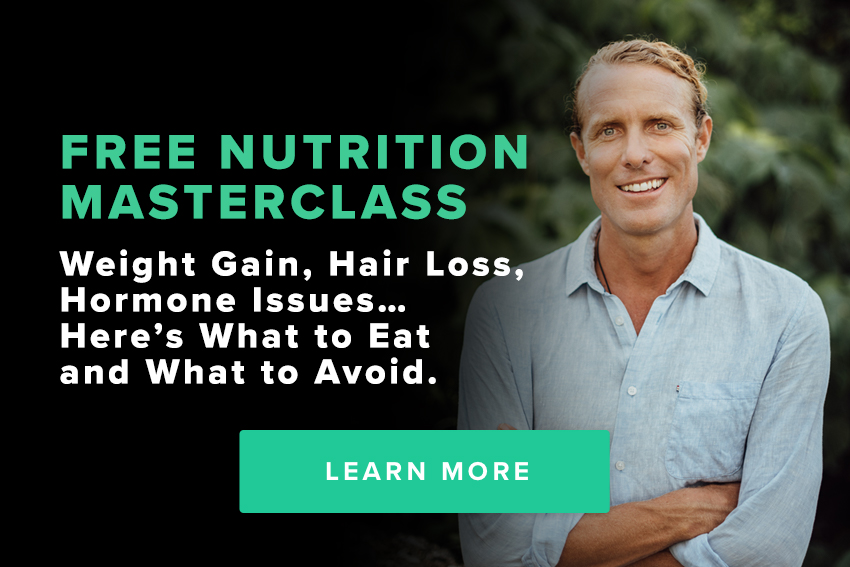 ---