Mixed Berry Baked Oatmeal
ADD TO MY RECIPES
Spring is in the air and it's so exciting! One of my favorite things about it is the abundance of fresh berries. Not only are they filled with antioxidants and vitamins but they taste amazing this time of year. This baked oatmeal is a great way to pack in the nutrients first thing in the morning. I love to make it on special occasions like Easter and Mother's Day because it's simple but sure to impress a crowd. Top a piece of it with some whipped coconut cream and you'll have the perfect breakfast!
Serves: 8-10
Total time: 1 hour
Ingredients
2¼ cups rolled oats
1 tsp baking powder
1 tsp cinnamon
1 cup blueberries (fresh or frozen)
1 cup strawberries cut into slices
1 tbsp goji berries
1 tbsp hemp seeds
1 tbsp chia seeds
2 flax eggs (substitute regular eggs, if not vegan)
1/3 cup maple syrup (substitute honey, if not vegan)
2 cups unsweetened almond milk
1 tsp vanilla extract
3 tbsp melted coconut oil
Pinch of salt
Method
Preheat oven to 375°F (190°C). Grease a 9-inch baking pan (I used a 9x11 but a 9-inch square is easier to find). Scatter half of the blueberries and strawberries on the bottom of the dish.  Set aside while you prepare the ingredients.
In a medium bowl, mix together the oats, cinnamon, salt, baking powder, chia seeds, hemp seeds and goji berries. In a separate bowl combine eggs, maple syrup, almond milk, vanilla, and coconut oil.
Pour the oat mixture over the blueberries and strawberries in the prepared dish. Next pour the wet mixture over the oats. Tap the dish a few times so that the liquid incorporates with the oats.
Sprinkle the remaining blueberries and strawberries over the top.
Bake for about 40-45 minutes or until the top is golden brown. Remove from oven and allow to cool slightly. Serve warm with coconut cream or store in refrigerator for up to a week (it never lasts that long in my house.)
Discover how to lose excess fat from your belly, face & thighs in less than 7 days with this simple ancient practice. Watch the Detox Masterclass here. Playing for a limited time!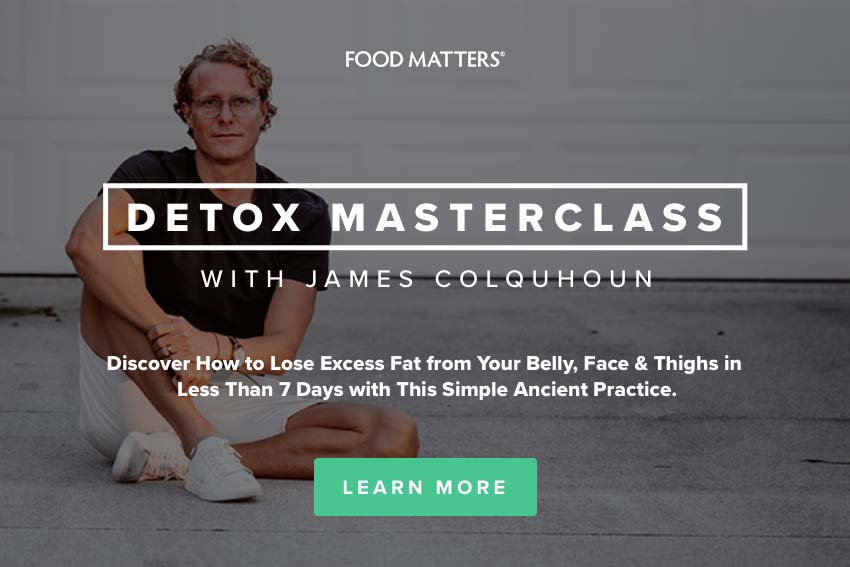 ---