Nut & Seed Crackers With Dips (Recipe)
ADD TO MY RECIPES
These delicious oven-baked crackers are the perfect hunger-tamer when paired with a side of protein and fiber-rich dip. A Food Matters snack time favorite!
---
BEETROOT HUMMUS

INGREDIENTS
1/2 medium roasted beetroot 1 cup soaked chickpeas

1/4 cup tahini

Juice of one lemon

1 garlic clove crushed

1 tsp ground cumin

1 tsp ground sea salt
What to do
Place all of the ingredients into a food processor or blender and pulse until well combined.
---
BASIL, SPINACH & CASHEW DIP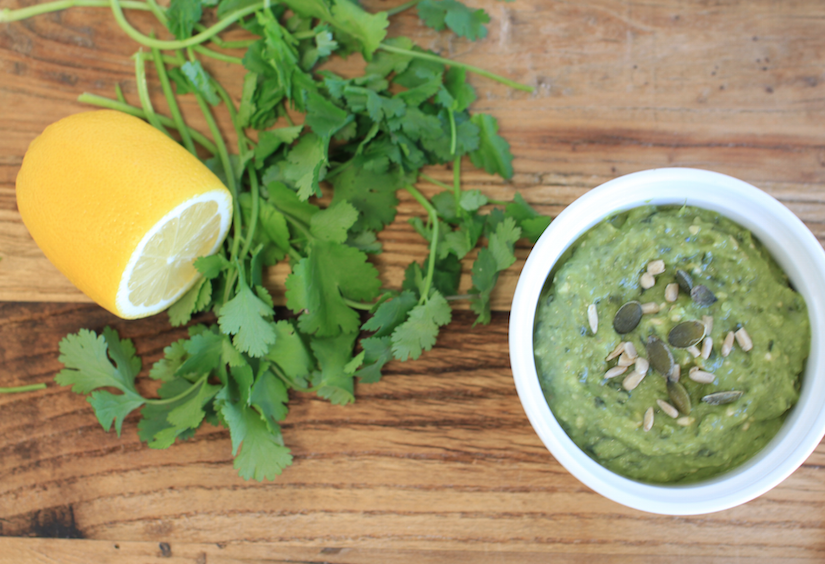 Ingredients
1 cup fresh basil leaves

1-2 cups fresh baby spinach

Juice of one lemon

1/4 cup extra virgin olive oil

1 garlic clove

1/2 cup raw cashews

1 tsp sea salt
What to do
Place all of the ingredients into a food processor or blender and pulse until well combined.
---
TWICE COOKED SEED & NUT CRACKERS
Ingredients
2 tbsp chia seeds

2 tbsp linseeds

1/2 cup warm water

1/2 cup raisins

1/2 cup pecans chopped

1 cup spelt flour

1 tablespoon dry rosemary

1 teaspoons baking soda

1 teaspoon salt

1/2 cup pepitas or pumpkin seeds

1/4 cup sunflower seeds

1 cup almond milk

1/4 cup honey
What to do
Preheat the oven to 350°F. Spray the mini-loaf pans with non-stick coating (or butter) and arrange on a parchment-lined baking sheet.

Place chia seeds, linseeds and warm water into a bowl and allow to soak for 20-30 minutes until seeds absorb most of the liquid.

In a large mixing bowl, mix together the raisins, pecans, spelt flour, rosemary, baking soda, salt, pepitas and sunflower seeds.

Pour in the almond milk and honey over the mixture and stir gently with a spatula just until no more dry flour remains.

Pour batter into

mini-loaf

pans, filling about 3/4 full. Bake 30 minutes, until golden-brown.

Remove the cakes from the pans and let them cool completely.

To make the crackers, leave oven preheating at 300°F. Position one rack in the top third of the oven and a second rack in the bottom third.

Slice load as thin as possible using a serrated knife, 1/8- to 1/16-inch thick. Lay the slices in a single layer on a parchment-lined baking tray.

Bake the crackers for 15 minutes. Flip crackers, and continue baking for another 10 to 15 minutes. The crackers are done when they are no longer pale in the middle, feel dry to the

touch,

and are curled slightly at the edges.

It's ok

if they're still a little soft in the middle; the crackers will crisp as they cool.

Transfer the baked crackers to a cooling rack to cool completely.

Crackers will keep in an airtight container on the counter for several weeks.
Take the stress out of cooking with 21-days of guided meal plans, shopping lists, and nutrition support. You'll find all of this, and more, in our signature Clean Eating Program.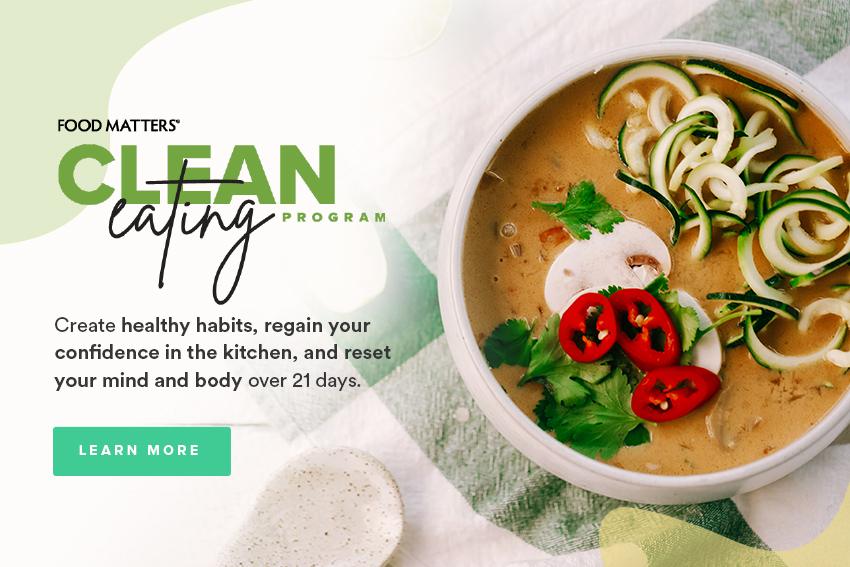 ---