Fruity No-Bake Nut Cake Recipe With Dates, Cinnamon, and Nutmeg (Anti-Inflammatory!)
ADD TO MY RECIPES
This is a wonderful cake that does not require baking. It contains neither gluten nor dairy products.
Ingredients
500g (1 lb 2 oz) nuts and seeds, such as almonds, walnuts, hazelnuts or pepitas (pumpkin seeds)
5 fresh dates or prunes, stones removed
100g (3½ oz) raisins
2 tsp cinnamon, ground
¼ tsp nutmeg, ground
1 tsp vanilla powder (optional)
Pinch of sea salt
1 tbsp maple syrup or honey (flower honey is best)
Method
Process half of the nuts and seeds in a blender until quite finely ground. Repeat with the rest of the nuts and seeds. Transfer all the blended nuts and seeds to a mixing bowl.
Put the dates and raisins in the blender and run it at full speed until they are finely chopped.
Mix the cinnamon, nutmeg, vanilla powder and sea salt into the blended nuts, and stir in the chopped dates and raisins.
Drizzle over the maple syrup or honey. Bring the dough together with your fingers.
Press out the dough in a cake shape that measures approximately 22 cm (8½ inches) in ­diameter, or press it out into six small portions.
TOPPING SUGGESTIONS
Plain yogurt
Fresh fruit
Dark chocolate flakes
Lemon balm, mint or chervil
Sour cream
Recipes and Images from The Scandinavian Belly Fat Program by Berit Nordstrand (Murdoch Books)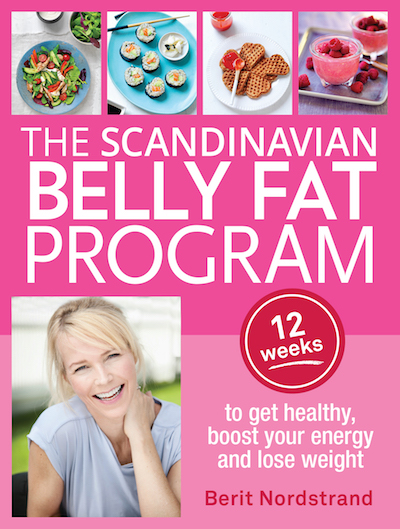 Take the stress out of cooking with 21-days of guided meal plans, shopping lists, and nutrition support. You'll find all of this, and more, in our signature Clean Eating Program.