Nutritious Morning Oatmeal
ADD TO MY RECIPES
Take your regular oatmeal to a whole new level of deliciousness and nutrition, with warming cinnamon and naturally sweet coconut shreds, and packed with superfoods like hemp seeds, chia seeds, fresh ginger and coconut oil!
Ingredients
1 cup Organic Steel-Cut Oats (Wheat-Free)
1½ cups Water
1 cup Almond Milk
1 tbsp Coconut Oil
1 tbsp Hemp Seeds
1 tbsp Chia Seeds
1 tbsp Shredded Coconut (Unsweetened)
2 tsp Cinnamon
1 tsp grated Fresh Ginger
½ tsp Stevia or another sweetener (adjust to preferred sweetness)
Method
In a medium saucepan place oats, water and coconut oil.
Bring to a boil and immediately reduce heat back to low.
Let simmer for 10-15 minutes, stirring as necessary.
When oats are almost cooked through, add the almond milk, hemp seeds, chia seeds, shredded coconut, cinnamon, ginger, and stevia.
Combine and let cook for another 5 minutes.
When oats are done and all ingredients are combined, serve and enjoy while it's hot!
Do you have a passion for nutrition & natural healing?. Learn more about the Food Matters Nutrition Certification  Program here.
ENROLLMENT & BONUSES CLOSE IN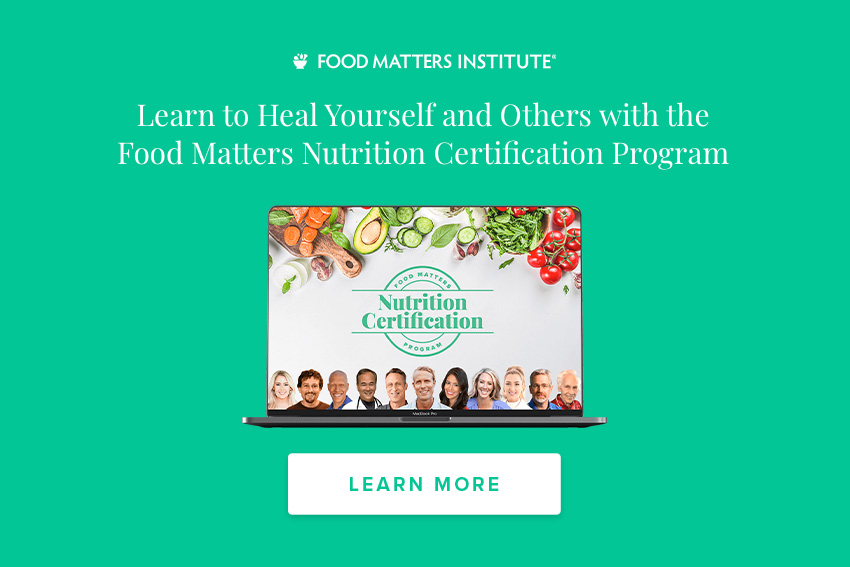 ---