Paleo Peanut Butter Chocolate Brownies
ADD TO MY RECIPES
Ingredients
1 cup almond meal
1 cup coconut sugar
1 cup cacao powder
150 ml (approx 2/3 cup) melted coconut oil
1/2 cup peanut butter
1/4 cup roasted peanuts, chopped
1 tsp sea salt
1 tsp ground cinnamon
1 tsp vanilla extract
Frozen raspberries
Method
Preheat oven to 180°C (350°F) and line or grease a 20 cm (8 x 8") square baking tin.
Mix together all ingredients except raspberries and add to prepared tin.
Place raspberries on top and bake for

25-30 minutes.

Hungry for more recipes just like this one? Discover the best recipes fresh from the Food Matters Kitchen.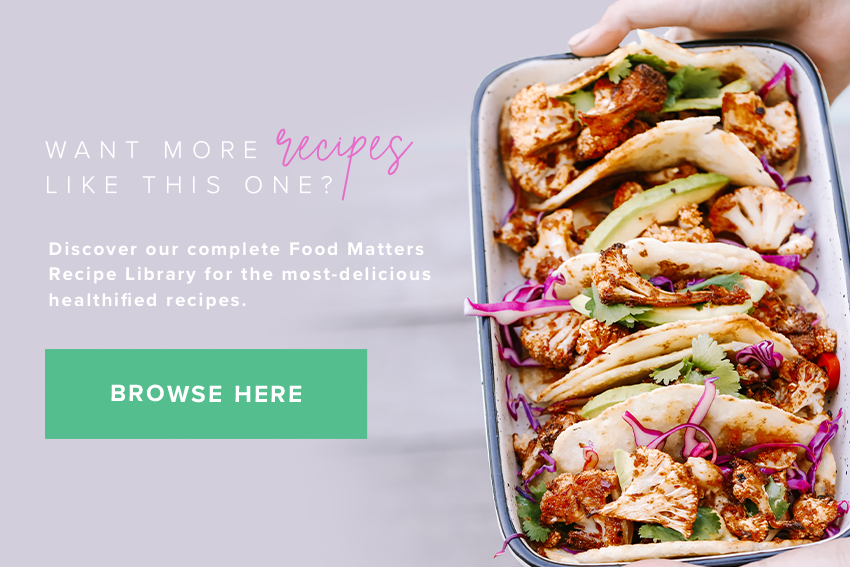 ---