Pineapple Granita with Coconut Yogurt & Toasted Coconut Macadamia
ADD TO MY RECIPES
If rich desserts aren't exactly your thing, this spiced pineapple granita with toasted coconut macadamia and coconut yogurt is perfect. This zesty and refreshing dessert is the perfect treat for those who aren't a big fan of rich and decadent desserts.
Ingredients
½ cup coconut sugar
1 lemongrass stalk
4-inch piece of ginger
1 large or 2 small ripe pineapples, peeled, cored and roughly chopped
Juice of 1 lime
¼ cup roasted macadamias, roughly chopped
4 tbsp shredded coconut
Coconut yogurt for serving
Method
In a small pot over medium heat, add the coconut sugar, 2-inches of ginger, lemongrass and 1 cup of water. Slowing increase heat until sugar dissolves.  Lower heat, then gently simmer for 3-4 minutes.
Juice the pineapple and the rest of ginger.
Strain the sugar liquid, discarding the ginger and lemongrass, then combine with the pineapple and lime juice.
Pour into a shallow dish and freeze for 2 hours. When mixture is partially frozen, use a fork to scrape the ice mixture, then return to the freezer. Repeat for another 3-4 hours.
In a frying pan over medium heat, toast your shredded coconut and macadamias until lightly browned.
Serve with coconut yogurt along with the toasted macadamias & coconut.
Take the stress out of cooking with 21-days of guided meal plans, shopping lists, and nutrition support. You'll find all of this, and more, in our signature Clean Eating Program.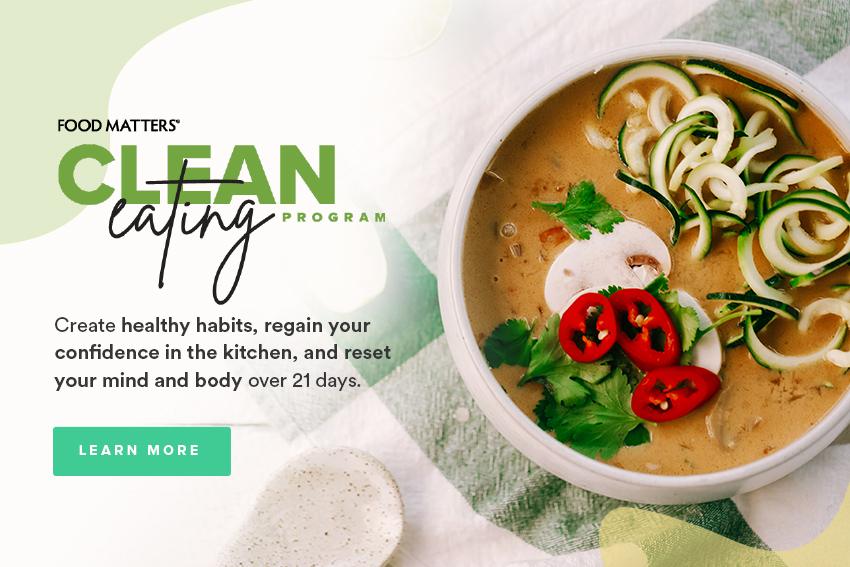 ---