Pistachio and Mint Farro Salad (Recipe)
ADD TO MY RECIPES
The shining star of this grain salad is the toasted pistachio. It lends itself perfectly to the salty ricotta salata and adds the right amount of crunch to the tender grain. Aside from color and crunch factor, pistachios offer a myriad of nutritional benefits that add a virtuous boost to this grain salad goodness.
The Power Of The Nut:

Pistachios contain the highest amount of potassium of any nut, important for muscle recovery, nerve function, and the regulation of blood pressure. Pistachios are the least caloric nut, containing 100 calories in 30 kernels. They are also a wonderful source of vegetarian protein as well as dietary fiber. These green-hued nuts have shown promising evidence for aiding blood sugar control and weight maintenance. The fat content in the nuts allows for longer periods of satiation, which keeps you feeling full longer. Pistachios are also rich in lutein, anthocyanin, and carotenoids to promote eye health.

Radish Rec: Keep in mind; despite all the benefits of nuts, portion control is essential since they are calorically dense and a source of dietary fat.  Always opt for salt-free to avoid uncontrolled amounts of sodium in your diet.

Serves 4
Ingredients
1 cup farro

4 cups water

1 tbsp of extra virgin olive oil, plus additional for drizzling

1 tbsp red wine vinegar

1 Meyer lemon or lemon- 2 tsps of zest and juice

½ cup raw shelled pistachios

3 oz ricotta salata-crumbled

5 radishes- thinly sliced and halved into half moon slivers

¼ cup mint leaves, thinly sliced or torn

Freshly ground black pepper
Method
In a bowl, cover farro with water and let soak for 25 minutes. While farro soaks, toast pistachio kernals in a pan, shaking continually until lightly toasted, set aside. Drain farro and place in a pot with 4 cups water. Bring to a boil and simmer uncovered for 25 minutes.

While farro cooks, whisk together red wine vinegar, 1 tbsp of olive oil, lemon zest, and ½ of the lemon juice. Once cooked, drain the farro and while warm, toss with vinegrette. Mix in most of the pistachios, mint, cheese, and radish, reserving a handful for garnish.

Finish with a grinding of black pepper, a swirl of olive oil, and the remaining lemon juice and garnishes.
Are you looking for the ultimate crash course in nutrition? Discover the free online masterclass and tune in today.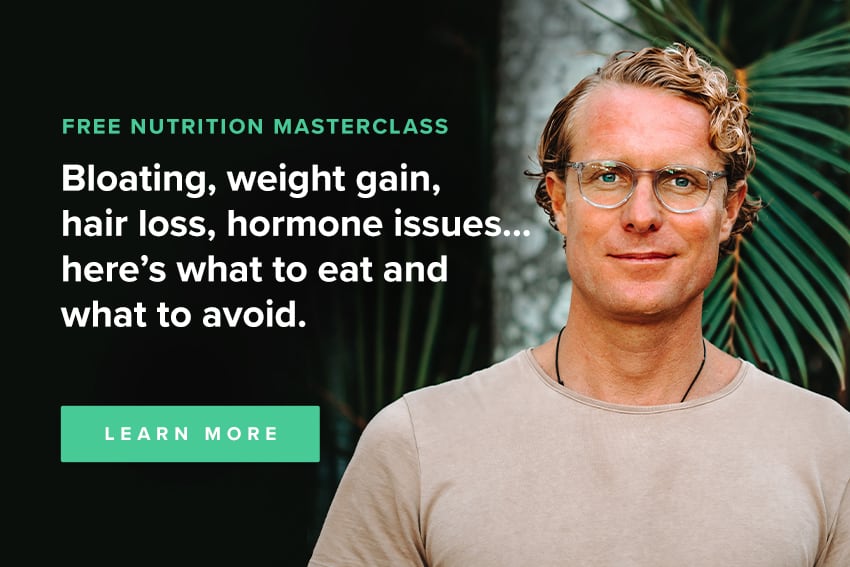 ---