Smoked Jackfruit Tacos
ADD TO MY RECIPES
These tacos combine some of my favorite Mexican and Vietnamese flavors. This recipe was inspired by the eggplant tacos at Leeroy's Vietnamese restaurant in Canggu, Bali. I fell in love with them and they're a must-try if you're in the region!
Ingredients
2 teaspoons avocado oil
400 g can young jackfruit, drained and rinsed, roughly chopped
1 teaspoon smoked paprika
1 tablespoon finely diced red onion
2 teaspoons chipotle sauce
2 tablespoons tomato paste
1⁄4 teaspoon five-spice powder
6 small soft corn tortillas
75 g (1 cup) finely shredded red cabbage
1 carrot, julienned
Tamari–maple sauce :
2 tablespoons tamari or soy sauce
1 tablespoon pure maple syrup
1 teaspoon sriracha chili sauce
To serve :
A handful of coriander leaves
2 tablespoons crispy fried shallots
1 teaspoon chili powder
Lime wedges
Method
Heat the oil in a frying pan over medium heat. Add the jackfruit, paprika and red onion and sauté for 1 minute. Add the chipotle sauce, tomato paste, five-spice powder and 3 tablespoons of water and simmer, stirring occasionally, for 8 minutes or until the jackfruit is soft and cooked through. Break up the jackfruit using the back of a fork so that it appears 'shredded'.
Meanwhile, combine all the tamari–maple sauce ingredients in a small bowl. Set aside.
Fry the tortillas in a dry frying pan over high heat for 15 seconds on each side, then transfer to serving plates. To assemble the tacos, divide the cabbage, carrot and jackfruit mixture among the tortillas. Top with a few coriander leaves, crispy fried shallots and a good pinch of chili powder. Drizzle over the tamari–maple sauce and serve with lime wedges on the side.
The Global Vegan by Ellie Bullen , Published by Plum, RRP $34.99, Photography by Ellie Bullen.
Take the stress out of cooking with 21-days of guided meal plans, shopping lists, and nutrition support. You'll find all of this, and more, in our signature Clean Eating Program.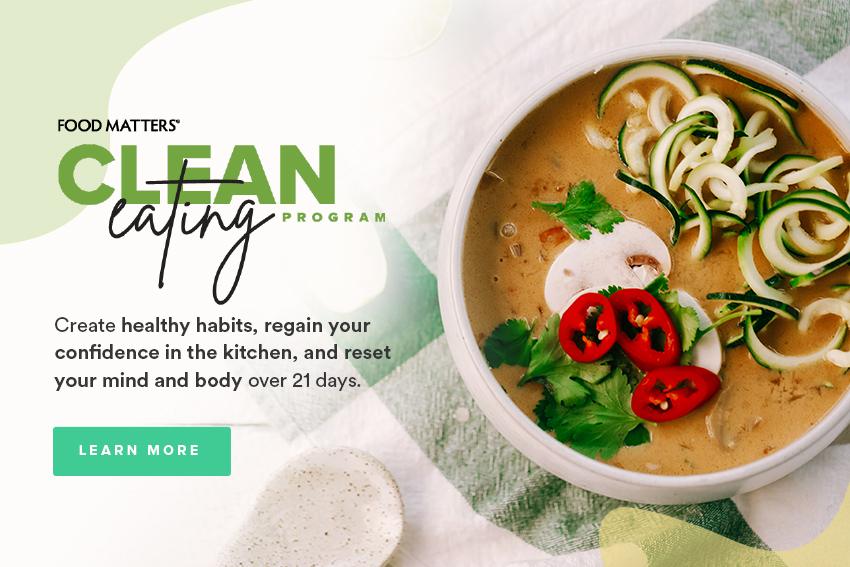 ---