Smoothie Bases if You're Avoiding Bananas
ADD TO MY RECIPES
Bananas are one of our go-to fruits in the Food Matters community, but there are a few reasons you may have been told to avoid the nutrient-rich plant. Bananas do have carbohydrate contents that are broken down into glucose, so if you are monitoring your blood sugar or living with diabetes, this is important to note. Other people may have an issue with breaking down and digesting the banana, where certain antibodies attack the proteins in the food. Either way, it just made making smoothies a whole lot harder… Thankfully there are plenty of foods with a similar texture that offer widespread health benefits to bulk out your blend. Here are some bases that we almost always reach for.
1. Zucchini
This food has more in common with banana than just its long shape and thick skin. Freezing zucchini is a crazy-good way to bulk out your smoothie without compromising your health. The vegetable is a low-calorie, vitamin-rich anti-inflammatory that along with promoting good digestion, offers an abundance of antioxidants, fiber, vitamins, and minerals. Even if you're not avoiding bananas, there's a pretty strong case for whipping up a zucchini smoothie once or twice a week!
2. Avocado
As a millennial, avocado is the gold standard of eating. Many have suggested we could trade it on toast for a home deposit but the omega-3s are just doing wonders for my skin. It's delightfully green and creamy, not to mention packed with healthy fats, so it's a great option to round out your smoothie base. Fresh or frozen, the flavor is subtle, so we suggest adding a tiny bit of healthy sweeteners if you're still after that taste.
3. Kiwifruit
Kiwis are wonderfully thick, vibrantly green (hello, polyphenols), and packed with Vitamin C. When frozen, they round out your morning green smoothie beautifully with their lovely tropical flavor. Pack it into your blender with fresh spinach, coconut water, and your daily greens and protein powders for a super-alkalizing blend.
4. Frozen Seasonal Fruits
If you're used to finding your bananas in abundance at the weekly produce market, this doesn't have to be the end of supporting local. Throughout the year farmers will be offering an abundance of fruits and vegetables, no matter where you are in the world. Play with flavors and combinations, but here in tropical Queensland, we love freezing mangos and pineapples to keep on hand. Like with the foods above, it's the freezing of the fruit that gives your smoothie the thick and creamy texture.
5. Silken Tofu
You may keep tofu on hand for curries and stirfries, but crumbling some into your morning smoothie can help to bulk out the goodness. It won't add the same sweetness, but if you're buying good quality, non-GMO tofu, it will give you a rich intake of protein, as well as calcium, selenium, manganese, iron, and magnesium.
6. Ice Cubes (Coconut Water & Nut Milks)
We know that frozen foods give your smoothie that lovely acai-bowl texture, but adding frozen liquid can have the same consistency. Freeze up an ice-cube tray of your favorite kinds of milk, coconut water, or even filtered water, to have on tap when you need to add a little more thickness to the bowl.
Try out our Food Matters Favorite Smoothies with these substitutions and see how you enjoy the taste!
---
If you haven't already, join our free global challenge at www.GetOffTheGluten.com to receive daily recipes & health tips, access to our private group for support and inspiration, plus before and after testing to track your progress in key areas of your life such as weight, sleep, bloating, skin-conditions, mental health and more!
JOIN THE GROUP CHALLENGE STARTS IN: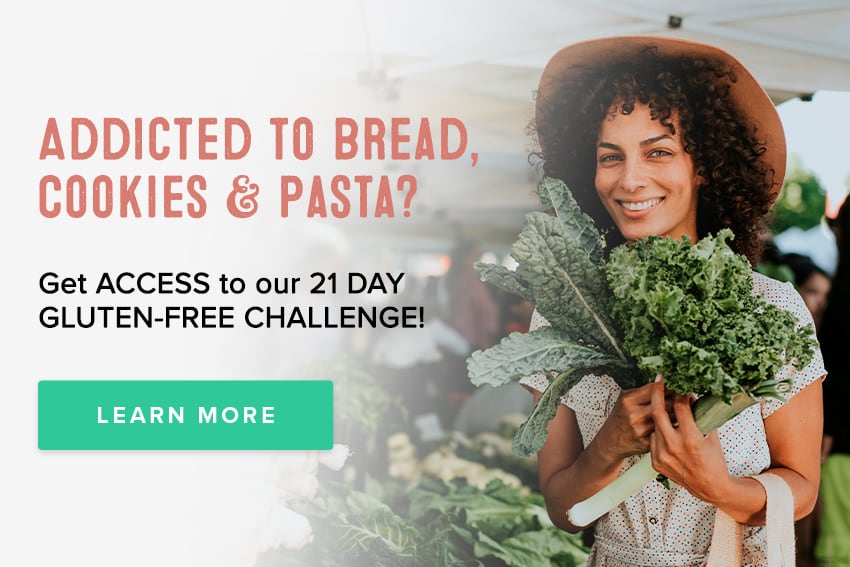 ---