Spiced Fruit Bake With Homemade Vanilla Custard
ADD TO MY RECIPES
Christmas food just got even better with this aromatic holiday treat! This delicious, gluten-free fruit bake served with homemade custard is bound to impress your guests at the Christmas table.
Ingredients
2 cups sliced apples
2 cups green pear slices
1/2 cup cranberries
1/4 pineapple, diced
Juice of 1 lemon
2 tbsp coconut sugar
1 tsp cinnamon
1/4 tsp nutmeg
4 tbsp melted coconut oil
1/3 cup chopped walnuts
Method
Preheat oven to 350ºF (180ºC).
In a large bowl, toss your fruit and drizzle with lemon juice, coat well.
Add coconut sugar, spices and coconut oil.  Coat well.
Pour fruit evenly in a 9x12" baking dish.
Pour the leftover juices on top.
Bake in the oven for 50 minutes.
Remove from oven and toss through your nuts.
Place back in the oven for another 5-10 minutes.
Serve with our homemade vanilla custard.
VANILLA CUSTARD
2 cups milk (almond or coconut)
2 whole, free range, organic eggs
2 tsp vanilla bean extract
2 tbsp organic maple syrup or Rapadura sugar
1 tbsp cornflour (cornstarch)
Pinch nutmeg
Method
Heat milk in a saucepan with vanilla and maple syrup or Rapadura sugar and bring to almost boiling point, then remove from the heat.
Beat the eggs and cornflour in a mixing bowl until combined.
Pour the hot milk over the eggs and whisk in well.
Pour the egg mixture back into the saucepan and cook over a gentle heat, stirring with a wooden spoon until it thickens and coats the back of the spoon.
Remove from the heat quickly and pour back into the mixing bowl.
Whisk well to cool a little and smooth it out. If you see any lumps then strain through a sieve.
Get access to the entire Food Matters Film Library. Start watching here.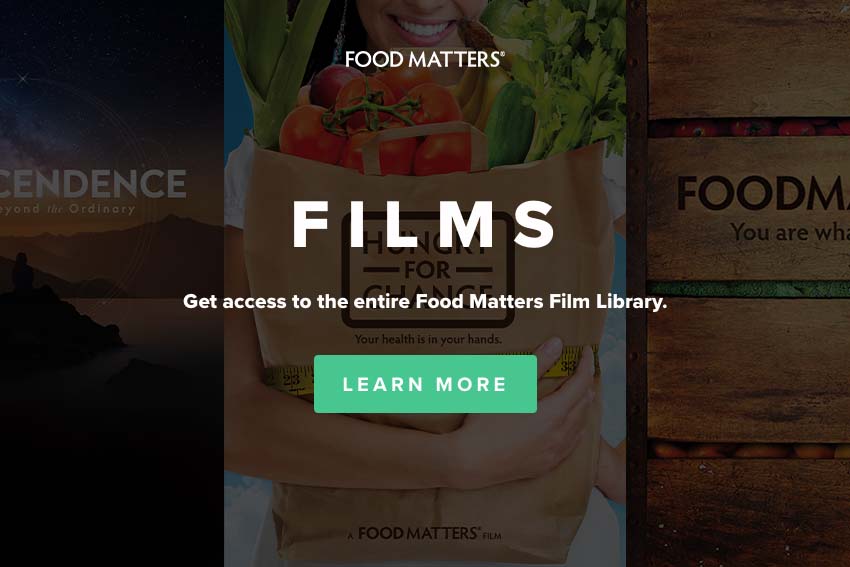 ---