Spinach, Sweet Potato & Lentil Dahl
ADD TO MY RECIPES
It's the time of year where our bodies are craving nothing more than curling up by the fire with a bowl of soul-warming food that's going to nourish us from the inside out. This dahl is a Food Matters winter classic, packed with fresh, seasonal vegetables and spices to support digestion and immunity, alongside the healthy fats of coconut cream that give you brighter energy, for longer. The best part about this dish is it comes together in half an hour and you can easily double the batch to last a week! This is going to be your new cold-weather staple, I promise.
Ingredients
1 tablespoon extra virgin olive oil

1 small yellow (brown) onion, finely diced

1 garlic clove, crushed

1-inch piece of ginger, peeled and finely chopped

½ long red chili, finely chopped

1 teaspoon ground turmeric

½ teaspoon ground cumin

½ teaspoon garam marsala

1 tablespoon tomato paste

1 x 14 fl oz (400g) can diced tomatoes

1 medium sweet potato, cut into small even chunks

½ cup red split lentils, soaked overnight

1 cup vegetable stock

½ x 14 fl oz (400mL) can coconut cream

1 cup baby spinach leaves
to serve:
¼ bunch cilantro (coriander) leaves

Coconut yogurt
Method
Heat the olive oil in a large, wide-base pot or pan over medium-high heat.  Add the onion and sautéuntil it begins to soften.

Add the garlic, ginger, and chili, continuing to sauté for another minute. Then add turmeric, cumin, and garam marsala. Lightly sauté for 2 - 3 minutes or until fragrant.

Add the tomato paste, tomatoes, sweet potato, lentils, stock, and coconut cream.  Stir well and bring to a boil. Reduce heat to low and simmer for 20 - 25 minutes or until the sweet potato is cooked. Stir through baby spinach leaves right at the end.

Serve topped with cilantro leaves and a dollop of coconut yogurt.
Do you have a passion for nutrition & natural healing?. Learn more about the Food Matters Nutrition Certification  Program here.
ENROLLMENT & BONUSES CLOSE IN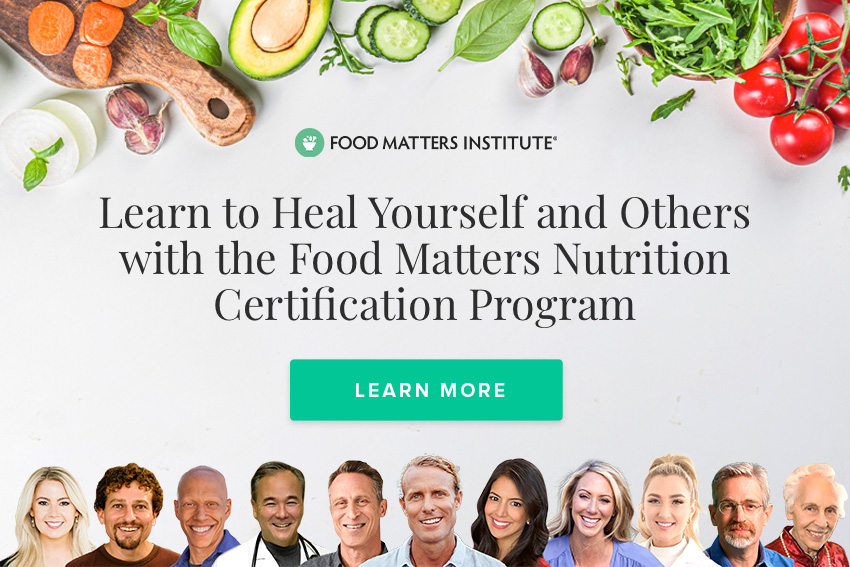 ---