Sticky Shiitake Mushrooms
ADD TO MY RECIPES
Mushrooms are a nutritional powerhouse. They're so rich in flavor, and bring bountiful nutrients to the table. In fact, when you leave them to bake in the sun, they're one of the best food sources of the essential vitamin D. This recipe brings together some of the best flavours in Asian fusion, and it's so simple to make for a quick weeknight dinner with all the pantry staples you already have.
Ingredients
2 cups fresh shiitake mushrooms

2 tablespoons tapioca flour

1 tablespoon sesame oil
Teriyaki Sauce
½-inch ginger, grated

2 tablespoons tamari

2 tablespoons maple syrup

1 tablespoon rice wine vinegar

½ teaspoon sesame seeds

Pinch of black pepper
To Serve
1 bunch broccolini

1 cup cooked quinoa

1 lime, juiced
Method
If you are using dried shiitake mushrooms, you will need to rehydrate them by adding the mushrooms to a bowl and covering them with boiled hot water. Make sure the mushrooms are fully immersed in the water and leave them to soak until plump, around 5 - 10 minutes. If you are using fresh shiitake mushrooms, simply slice mushrooms evenly. It looks like a lot but mushrooms shrink significantly when cooked.

If you have soaked the mushrooms, dry the mushrooms as best as possible with a paper towel and cut into thick slices.

Prepare a pot to steam the broccolini while you are cooking the mushrooms.

Coat the mushrooms in the tapioca flour, coating well. This helps to crisp them slightly on the outside and create a great base for the sauce to stick to.

In a frying pan over medium to high heat, add the sesame oil. After 30 seconds, add in the mushrooms and fry until completely crisp on both sides, about 3 - 5 minutes.

While the mushrooms are cooking, whisk together the sauce ingredients in a small bowl and steam the broccolini.

Pour sauce over the mushrooms, tossing to coat well, until they become thick and sticky, about 2 - 3 more minutes. This may take a bit longer based on your mushrooms, so keep an eye on them.

Remove from heat and allow to cool slightly.

Serve the mushrooms with steamed broccolini, quinoa, and a squeeze of fresh lime juice.
Take the stress out of cooking with 21-days of guided meal plans, shopping lists, and nutrition support. You'll find all of this, and more, in our signature Clean Eating Program.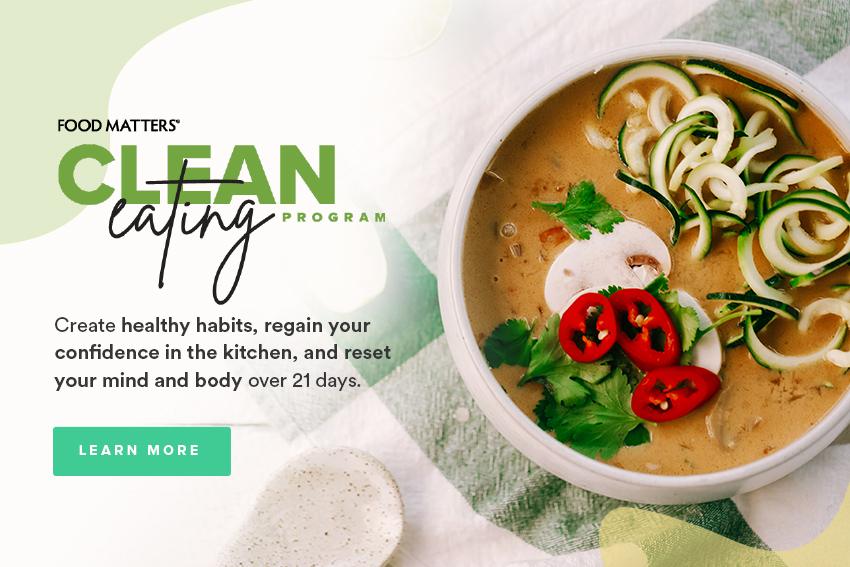 ---