Supercharged Shepherd's Pie
ADD TO MY RECIPES
This family favorite has been given a smart makeover. Packed with veggies and flavor, this dish is bound to make you smile!
Ingredients
2 tbsp extra virgin olive oil
2 onions, finely chopped
1 carrot, peeled and finely chopped
1 red capsicum (pepper), deseeded and finely chopped
2 garlic cloves, crushed
2 fresh thyme sprigs, leaves picked and finely chopped
1 sprig fresh rosemary, leaves picked and finely chopped
500 g (1 lb 2 oz) lean minced (ground) lamb
2 tbsp wholemeal plain (all-purpose) flour (GF if desired)
3 tbsp tomato paste
250 ml (9 fl oz/ 1 cup) salt-reduced chicken stock (GF if desired)
2 tbsp Worcestershire sauce (GF if desired)
140 g (5 oz/ 1 cup) tinned four-bean mix, rinsed
140 g (5 oz/ 1 cup) frozen peas and corn mixture
Topping
2 large sweet potatoes (about 1 kg/ 2 lb 4 oz), peeled and coarsely chopped
2 tbsp Greek-style yogurt
1 tbsp butter
A generous pinch of freshly grated nutmeg
50 g (1¾ oz/ ½ cup) grated parmesan cheese
Method
Preheat the oven to 180°C (350°F).
To prepare the topping, put the sweet potato in a medium saucepan and cover with water. Boil over high heat for 15–20 minutes until tender, then drain and mash the potato with the yogurt, butter and nutmeg until smooth. Set aside.
Meanwhile, heat the olive oil in a flameproof casserole dish and fry the onion, carrot and capsicum over medium heat for about 5 minutes until they start to soften. Add the garlic, thyme and rosemary and stir for a further minute. Stir in the lamb, breaking up any lumps, until browned. Pour the contents into a sieve to drain off any excess fat.
Return the lamb mixture to the casserole dish on the stovetop. Add the flour and cook, stirring, for a few minutes until the flour just starts to color. Add the paste, stock, Worcestershire sauce, beans, peas and corn. Cover and simmer over low heat until the veggies have softened and the sauce has thickened.
Spread the topping on top of the lamb mixture, scatter with parmesan and bake for 30 minutes uncovered or until the topping starts to brown. Leave for at least 5 minutes to cool down before serving.
FOR BABY:
Purée to the desired consistency, or mash and roll into small balls for a soft finger-food option. Ensure the beans are well mashed before feeding baby.
ALL GROWN UP:
Season with salt and pepper and sprinkle with lemon zest for an extra kick.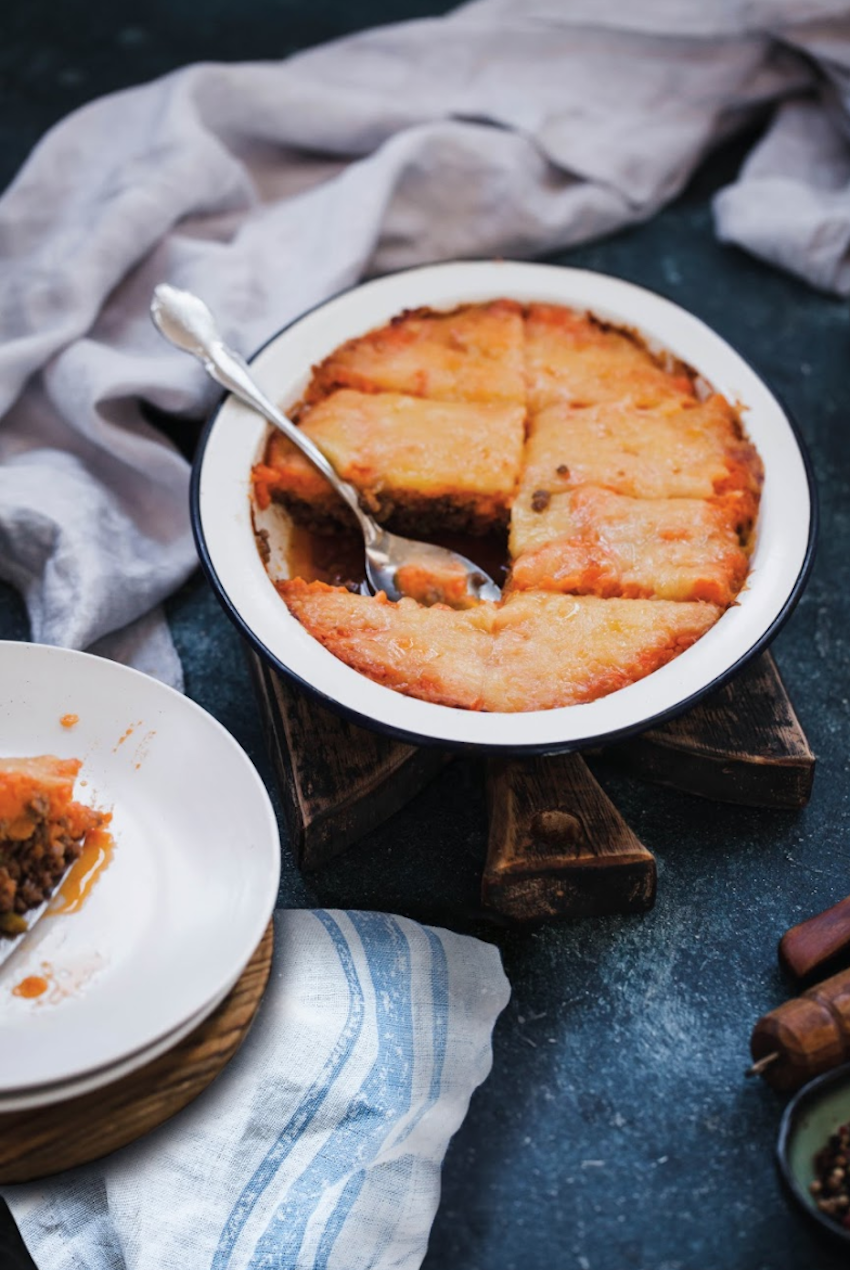 Smart Baby Cookbook by Lauren Cheney (Murdoch Books RRP $24.99)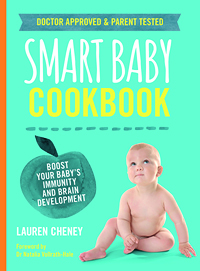 Could you benefit from a guided juice detox? Don't worry, you're not in it by yourself - discover our exclusive Food Matters Juice Detox today.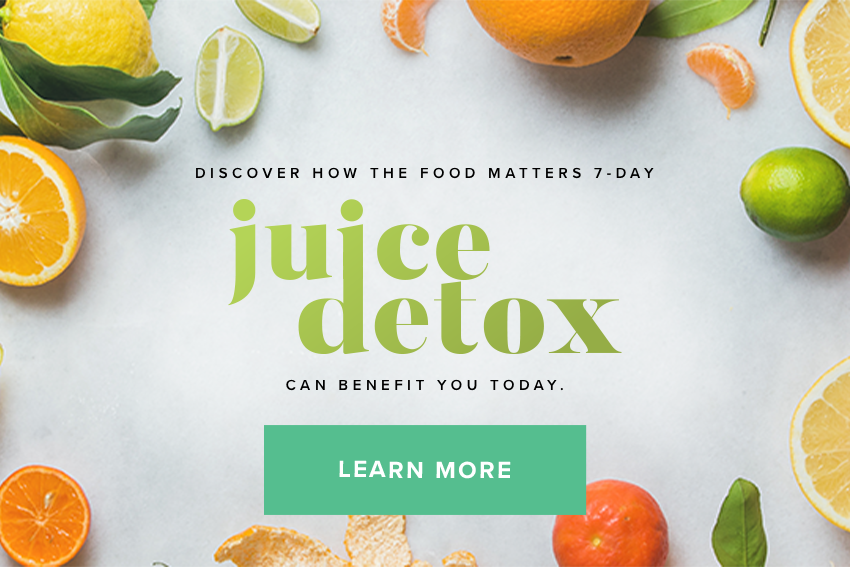 ---